Get your business seen in Timonium.
Support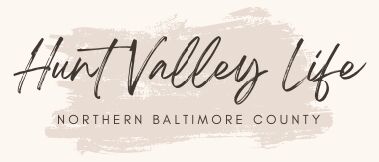 WE OFFER ADS IN OUR: 1) DAILY NEWSLETTER & 2) ON OUR SITE WHERE IT WILL BE VIEWED CONTINUALLY. WE CAN PUT TOGETHER A COMPLETE BRANDING CAMPAIGN FOR YOU.
PLEASE CONTACT US FOR DETAILS. EMAIL US
PROMOTE YOUR BUSINESS
Get Seen In Northern Baltimore County
Why choose Hunt Valley Life as the place to spend marketing dollars? Local, local, local.
We have community supporters who want to build their brand and business over the long term, with image advertising. We limit our display ads to less than 25 total, so you get seen. Contact us now to reserve your sponsorship.
We help you reach thousands of parents, families and professionals each month who are in the immediate area, and who visit each week, giving you constant exposure.
Targeted marketing is the best marketing. We are a part of a network of 1,500 publications nationally, but have the exclusive local territories of northern Baltimore County.
Hunt Valley Life is one of the fastest growing local-only partners with Patch Publishing, who publish Consumer Reports and hundreds of other news organizations.
Daily we send a newsletter to our subscribers. Newsletters include local family-friendly happenings, real local people, events, and activities, along with information about local businesses that families and professionals are looking for.
You can choose to be on both sites, just one, or in the newsletters. Unlike other sites, our leaderboards are super-sized and we have no annoying pop-ups competing with your ad and slowing down the reader experience. There are a variety of ways to promote you for as little as $45/monthly.
Display ads:
Display ads on HUNT VALLEY LIFE are targeted, no-waste marketing for your local business. Ads are seen on the website and in the email newsletter--visible on both mobile and desktop. No matter what page our reader clicks on, your ad will be visually placed continually in front of readers to create a great impression about you.
Sponsored article:
Sponsored articles are an easy, cost-effective way to reach your target audience and provide expertise. We develop with you compelling custom content with a fun spin, that communicates your brand/profile in ways that inform and engage. The article is sent to our readers' inboxes in the e-newsletter, published to our homepage, and lives on the website indefinitely.

DISPLAY AD SPECS:
Super Leaderboard:1200x310 pixels; appears at top of website & most valuable ad.
Standard/Sidebar:300x250 pixels; appears on phones and on the side of the site.
Normal/Sponsor: 728x90 pixels; appears in the list of content and below articles.
Your ad is continually displayed on every page, 2 hyper-local family lifestyle sites. *Limit of 25 total monthly ads

NEWSLETTER SPECS:


Super Leaderboard: limit 1 Standard: limit 6. Ad is sent daily to HV LIFE subscribers
EVENTS ADS: Promote your events with up to 48 changes/year in our calendar with photos, links, multiple pages, video, and unlimited information. Make changes with your dashboard as you like.
BUSINESS PROFILE: In the community section continually on the websites w/photos/videos links and unlimited pages. CUSTOM CONTENT/ARTICLE: We develop with you compelling custom content with a fun spin, that communicates your brand/profile in ways that inform and engage the community. Runs continually.
SUPPLIED CONTENT: Client supplies all copy and images to be used in the post(s) • Supplied content must provide informational value to audiences. Can be a recurring/column/info tips blog. Runs continually.

Calendar/Event Directory: Events must take place within our territory of northern Baltimore county or closely surrounding areas. Your events can also be listed in the Hunt Valley Life calendar HV LIFE EVENTS TEACHER DISCOUNT OFFERS CAN ALSO BE LISTED FOR FREE. Please contact us today to be a sponsor and get your business noticed.