Image
TAKE THE KIDS, TAKE THE SCHOOL...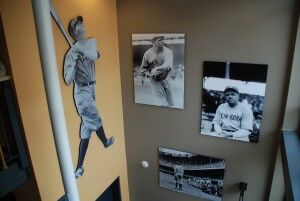 https://baberuthmuseum.org/gro...
Plan your next field trip to the Babe Ruth Birthplace Museum, home to the timeless story of the American icon whose humble Baltimore beginnings brought him to be the most famous baseball player worldwide.
Exhibits on the life and career of George Herman "Babe" Ruth take your class through the world of the 1910s, 20s, and 30s, when change happened at lightning speed. Students can discover how Ruth changed the way we think about sports, hard work, media, celebrity, and family.
Take a step back in time into the small house where he was born. Even the Babe started out small, but he proved that anyone can turn into a hero that's "bigger-than-life."
Also enjoy our award-winning film, "O Say Can You See: The Star-Spangled Banner in Sports," the tale of how singing our national anthem became tradition in all of sports. It comes at no surprise none other than Babe Ruth was on the pitcher's mound that day.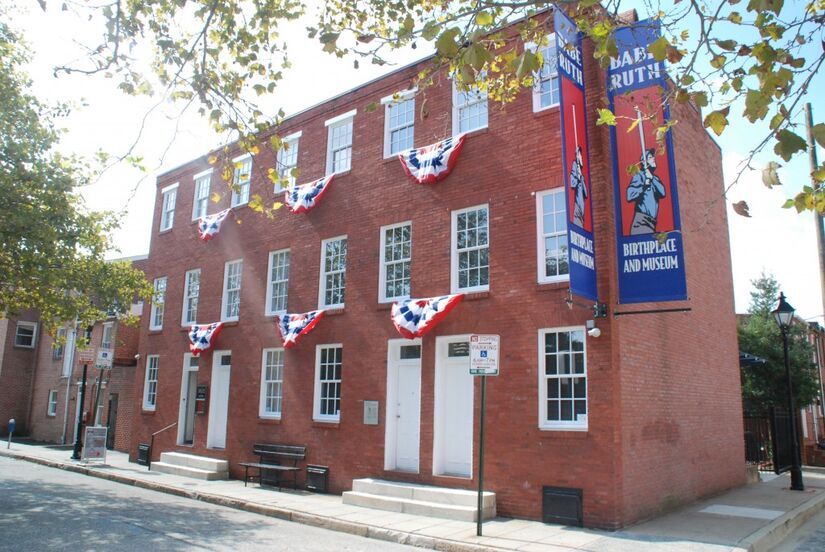 Group Tour Rates: $3/student, $4/adult
A non-refundable 50% deposit must be paid within two weeks of receipt of tour confirmation. Reservations are not guaranteed until deposit payment is received. The remaining balance is due one week before your scheduled visit. If the tour is canceled, your deposit can be applied toward a future reservation if booked within one year.
To schedule a field trip, or for more information, please call at 410-727-1539, ext. 3033.
Virtual Tours:
The museum can come to you…virtually! We are happy to offer virtual tours to your group. Prices vary based on group size and medium of distribution. Our most popular virtual tours are Artifact Q&As and 1920s in Baltimore Sports. We can tailor our tour to get the best experience for you and your students.
Helpful Hints:
Prior to your class trip, plan a visit on your own. Familiarize yourself with the building and the location of the exhibits. Time yourself from entering to exiting to get a better idea of how you can manage your visit and ensure that you use your time here wisely during the actual field trip. If you've scheduled a guided tour, get an idea of which areas you would like to focus on with your class and provide that information prior to arrival.
Prepare an activity sheet for your students to complete during their visit, or request a museum scavenger hunt to keep students engaged. Please note your request when you inquire about a field trip. A nominal fee may apply for large groups.
Prepare your chaperones with trip information, agendas, schedules, museum maps, and goals for your museum experience prior to the scheduled visit date. Be sure to distribute the chaperone guidelines well in advance so that they will feel comfortable about their role as a parent chaperone. Encourage them to ask questions and to take a look at the museum website to become more familiar with what they are about to see.
Decide whether you will be bringing a bag lunch or enjoying one of the local eateries. School groups under 50 may eat in the museum courtyard for an additional $25 set-up fee. If you plan to take advantage of this option, please let us know at the time of booking.
Prepare the students with a schedule of the day's activities, including where and when lunch is to be eaten and any special activities that you have planned in advance.
Remind students that they are visiting as representatives of your school and they should behave appropriately at all times. Remind them to stay with their appointed chaperone during their visit.
BABE RUTH BIRTHPLACE
215 EMORY ST
Baltimore, MD 21230
United States