Image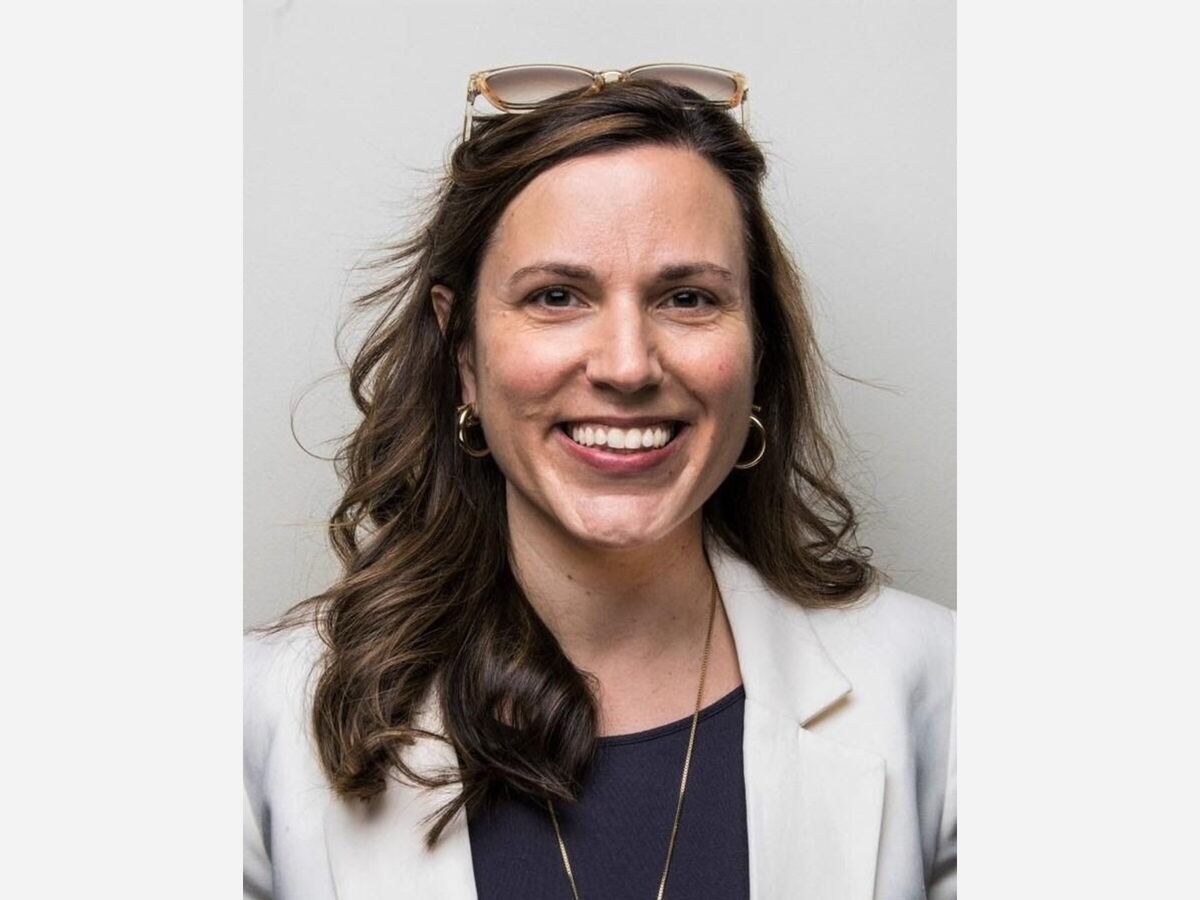 Breaking news! BCPS Teacher of the Year Alicia Amaral Freeman named finalist for 2022-2023 Maryland Teacher of the Year
Alicia Amaral Freeman, a teacher of English learners at Franklin Elementary School in Reisterstown and BCPS Teacher of the Year, has been named one of seven finalists for 2022-2023 Maryland Teacher of the Year.

Freeman learned of the honor from BCPS Superintendent Dr. Darryl L. Williams, who surprised the educator at her school on Sept. 2 with flowers, balloons, and well wishes.

The 2022-2023 Maryland Teacher of the Year will be announced on Thursday, October 6, at 8 p.m. in a Maryland Teacher of the Year television special airing on MPT2, as well as MPT Video.
The 2022-2023 school year: Off to a great start!
The first week of the 2022-2023 school year was great! BCPS thanks all the students, families, teachers, staff, and community supporters who contributed to this great beginning of what promises to be a productive year. Please visit the BCPS Vimeo and Flickr pages to see images and videos from the first week.
The BCPS Magnet Expo

Saturday, Sept. 17

10 a.m. - 1 p.m.

Application information meeting at 9:30 a.m.

New Town High School

4931 New Town Blvd.

Owings Mills 21117

For students and families interested in learning more about BCPS magnet programs, the upcoming Magnet Expo offers the perfect opportunity to meet with representatives and see displays from all 32 schools with magnet programs. The event will also feature English for Speakers of Other Languages (ESOL) and special education representatives and Career and Technical Education exhibits and demonstrations.

The application process for BCPS magnet programs will begin on Tuesday, Sept. 13, with the release of magnet applications for the 2023-2024 school year. Magnet program descriptions are available online, as is a magnet brochure available in 11 languages.
for parents
from BCPS Parent University
Maryland Child Care Scholarships available to more families
Thanks to changes made in the Maryland State Department of Education's Child Care Scholarship program, more families with higher incomes are eligible to participate, and more parents will have lower co-payments or no co-payments. Information about new eligibility requirements can be found online. Application forms and an instructional video are also available online. The application is available in English and 11 additional languages.
Assistance in finding child care
For free, personalized assistance in finding child care in Maryland, contact a LOCATE: Child Care referral specialist by calling 877-261-0060 Monday through Friday between 8:30 a.m. and 4 p.m. A referral specialist will help you to identify child care options based on your family's specific needs. The LOCATE: Child Care Special Needs Service is available Monday through Friday, 8:30 a.m. to 4:30 p.m., at 800-261-0060. Spanish-speaking assistance is available at 800-999-0120 or español@marylandfamilynetwork.org.
BCPS families invited to Maryland STEM Festival Art Contest Kick-off
| | |
| --- | --- |
| The Maryland STEM Festival is hosting its Art Contest Kick-Off on Saturday, Sept. 10, at Howard Community College from 9 a.m. – 12 p.m. The free event offers activities for all ages, a discussion on art-related careers, a DJ, face painting, and more. The Kick-Off features NASA, Howard County Library, Johns Hopkins Department of Art as Applied to Medicine, the Guild of Natural Science Illustrators, NSA, MedStar, Games4Good, Star Learning Lab, Future Makers, American Society of Naval Engineers, and Stream Your Dreams. Additional information can be found on the event webpage. | |
Recruitment session planned for prospective cafeteria workers

Thursday, Sept. 8, at 2 p.m.

Hunt Valley Workforce Development Center

11101 McCormick Rd., Hunt Valley 21031

BCPS is hosting an in-person recruitment event to include an information session, interview, and pre-employment scheduling. Interested applicants should apply online and will be invited to the next session and any thereafter if they cannot attend the first.
Have you noticed? We're redesigning the BCPS website!
As part of a comprehensive initiative to enhance BCPS communications, we are revamping the BCPS website to make it easier to navigate and to increase families' access to the information they need and want.
The first phase of the redesign, which has already begun and will conclude later this month, includes the BCPS homepage and the landing pages for the main menu content. The second phase, to be completed in December, will address division and office pages. The final phase, to conclude by early fall 2023, will include school sites and a new mobile application.
Please use the enhanced search function if you are unable to immediately locate specific content while these changes take place. You may find some broken links and disrupted page layouts as content is being moved and redesigned. Staff are working as quickly as possible to address these issues. We appreciate your patience as we work through the redesign process.
Starting middle school with confidence

On August 25, rising Grade 6 and Grade 9 students across BCPS were invited to special orientations at their new middle and high schools. Precious C. Uguru, a Grade 6 student at Northwest Academy of Health Sciences, shared her orientation experience in a new blog post. She said that participating helped her begin middle school with confidence.
Meet Gina Palermo: Catonsville High science teacher and athletic trainer

This summer, Gina Palermo, who teaches anatomy, biology, and physiology at Catonsville High School, worked as an athletic trainer at the 2022 World Track and Field Championships held in Eugene, Oregon, and at the NACAC Open Championships in Freeport, Grand Bahama. A new blog post highlights her work this summer and explores how her roles as an athletic trainer and educator intersect.
for your viewing pleasure
mission moment
from The Education Foundation of BCPS
Custom "cakes" for new BCPS educators
Foundation volunteers found a unique way to celebrate and support new educators
Volunteers at the Exchangeree: Gizmos & Gadgets Galore decided to welcome BCPS new educators with a variety of "cakes" made with items educators always need: school supplies.
The cakes were created by Sandy Bauer, assistant volunteer coordinator at the Exchangeree, Rosedale/Golden Ring; her granddaughter, Ava Stark; and the foundation's intern, Macie Burnham, a Chesapeake High School student. The cakes were used to decorate The Education Foundation's tables at the BCPS New Educator Orientation and were awarded to educators as a keepsake of the day.
A new Mission Moment blog post tells more of the story.