Image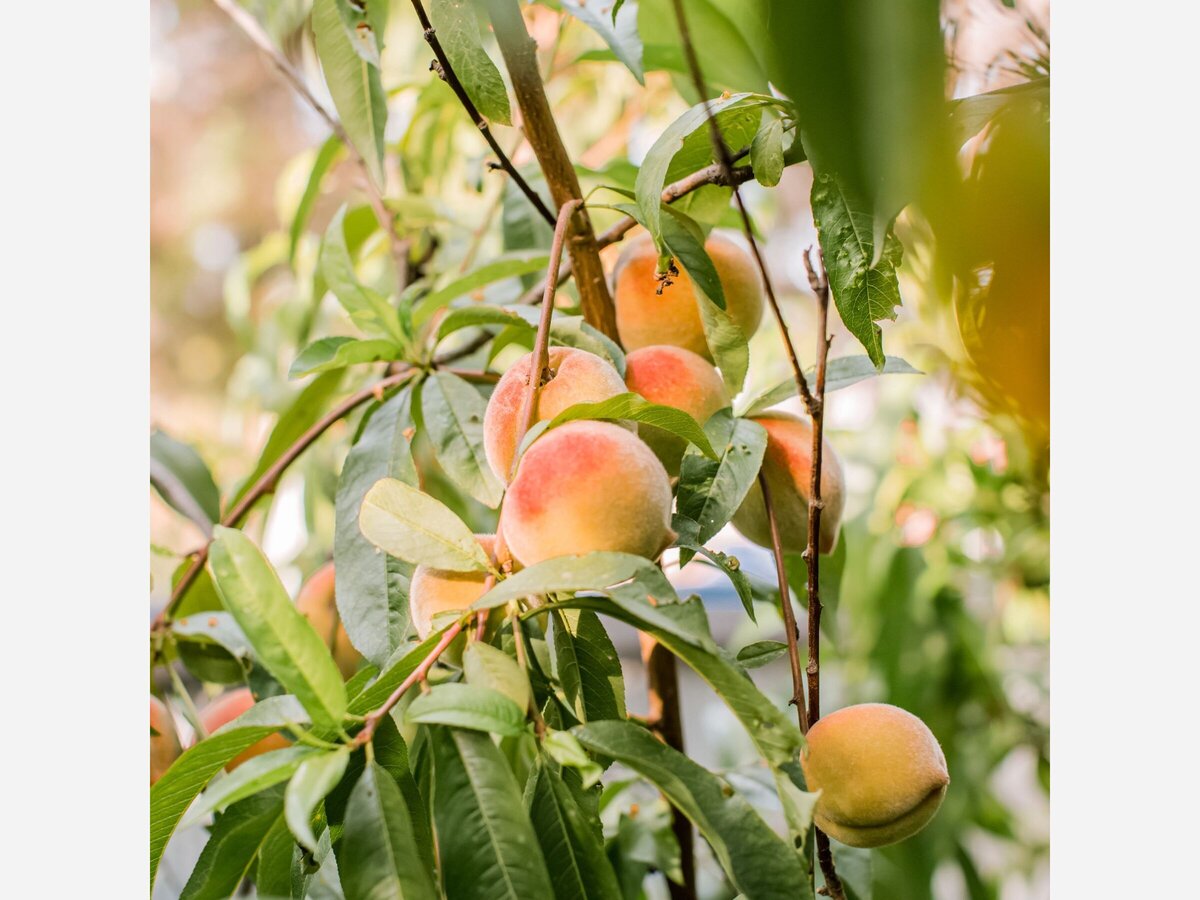 It's peach and apple picking season and you do not have to go far.  Also check out yesterday's edition and Monday's edition for more.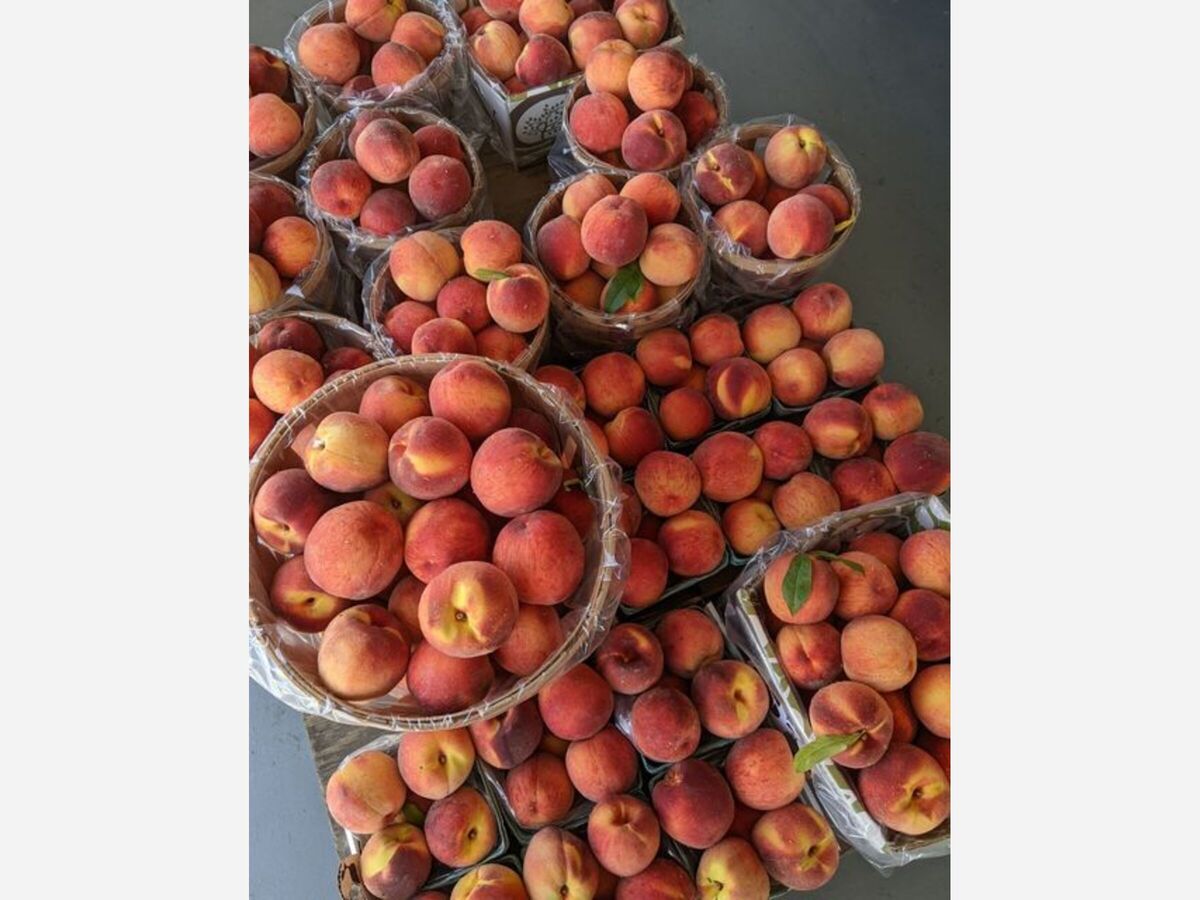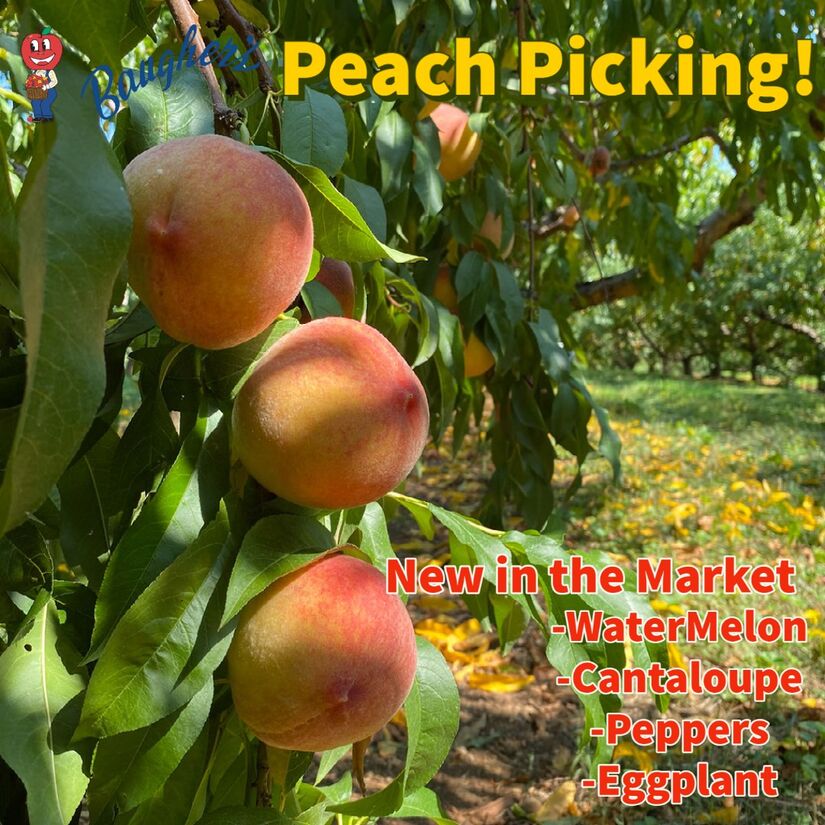 Peaches originate in China, where they are one of the most ancient domesticated fruits, with nearly 4000 years of cultivation. Vast genetic diversity exists where peach and its related species grow in states ranging from the warm to moderate.
CHECK OUT OUR 3 GREAT LOCAL SPOTS YESTERDAY, AND EXPLORE THESE 3 AS WELL. THE PEACHES ARE SWEETER THIS YEAR.
REMEMBER TO TELL YOUR FRIENDS ABOUT HUNT VALLEY LIFE, MORE IN-DEPTH COVERAGE!
1) Visit Baugher's in Westminster
(Old Standby)
Visit Baugher's in Westminster...
Come to Westminster and visit Baugher's at our two locations for an exciting day in the country with home cooked food and fun activities for everyone in your family!
Pick Your Own Orchards & Farm Market

1015 Baugher Road
Westminster, MD 21158
Plan a fun day to Pick Your Own Fresh Fruit from our orchards. We grow strawberries, cherries, peaches, plums, nectarines, apples and pumpkins for our u-pick customers.
Always call 410-857-0111 to check on what's being picked.
We are proud of our long tradition as a family farm dating back to 1904. Over the years our farms have grown to over 800 acres in production, with over 200 acres available for Pick Your Own Fruit.



Baugher's Restaurant
Since 1948, Baugher's Restaurant has been known for our country style meals with real mashed potatoes and gravy, homemade french fries, homemade soups, homemade ice cream and sundaes and friendly service.
Drop by today for some delicious home cooking like grandma used to make!
Banquet Facilities and carry out are available.
Please call 410-848-7413 for information.

Baugher's Bakery
Baugher's Bakery features over 20 pie varieties and are very proud of our homemade fruit, custard and cream pies baked fresh daily.

Baugher's Fruit Market
Visit Baugher's Fruit Market, right next door to our restaurant, open all year long, 7 days a week.
Our market is packed with fresh fruits & vegetables, pies & pastries from our bakery, jams, apple cider, homemade apple butter, apple sauce, & local honey.
You will be sure to enjoy shopping here! Fresh Fruit Baskets are available to order for any occasion and fresh, crunchy apples are always in abundance at Baugher's!
At Baugher's you can buy local & eat fresh every day!
289 W. MAIN ST , WESTMINSTER, MD 211581015 BAUGHER RD , WESTMINSTER, MD 21158
2) SHAW ORCHARDS--IN WHITE HALL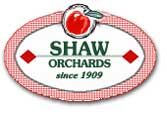 http://www.shaworchards.com/Pe...
In Season Now:Grapes, Apples, Melons, Nectarines, Peaches, Produce, Raspberries.
Dear Friends,For 111 years our family farm has been producing fresh fruits and vegetables. Located on the historic Mason-Dixon line, our farm market offers
some of the best quality fruit you'll find anywhere in the country, as well as local produce, jams, jellies, flowers, and canned goods. The orchard is open for pick-your-own strawberries, raspberries, pumpkins, cherries, blueberries, and apples. Our website is updated weekly and is the best way to stay informed of the season.

As always, we hope you find your visit to Shaw Orchards to be an enjoyable one. We are committed to bringing you the finest quality, home-grown produce season after season. See you soon!

Barron & Jana Shaw

Photo credit: Leah Rhianne Matthews

SHAW ORCHARDS 5594 Norrisville Rd White Hall, MD 21161

3)ALBRIGHT FARMS

https://www.albrightfarms.com/...





OUR STORY

Our patriarch, Tom, was born with an entrepreneurial spirit and strong roots in agriculture. As an 8-year-old boy in 1964, a 4-H laying hen project led him to sell eggs to neighbors for 50 cents per dozen. Within two years, Tom had also started a 4-H gardening project and began selling his produce, as well as some fruits and berries from his family's orchard, on the very spot our Sweet Air Road Farm Market stands today. By the age of 14, Tom was farming full-time on his own.

Even before Tom's first entrepreneurial adventures in AG as a young boy in the 1960s, the Albright family had strong roots in the community, calling the Jacksonville/Phoenix area home since 1845. Many of our customer favorites today have been Albright family farming traditions for generations. Tom's grandparents raised turkeys starting in the 1920s. His grandparents purchased their first farm (what we now call "Uncles Farm" for the fond memories Tom has of his uncle farming this land when Tom was a child) on Sweet Air Road in 1911. In 2014, Tom purchased Uncles Farm from his cousins and today, it is home to our beef cattle and hog farm, as well as some field crops.

The Albright family also had a grass-based dairy farm before transitioning to raising dairy heifers for local farmers in 1985. As early as 1970, we recognized our unique responsibility as farmers in the Chesapeake Bay Watershed to care for the land, air and water we are entrusted with and have implemented no-till and other farming practices to be good stewards. As our business has grown, our commitment to protecting not only our own properties, but the soil, water and air across our communities, our county and our state, has only grown with us.

In the more than 50 years that have passed since Tom's first 4-H project-turned-business venture, Tom's work, along with strong partnerships with his sons, Jonathan and Jesse, have brought the Albright Farms vision to life.

Jonathan and Jesse have played important roles in the growth of the business in recent years. After spending some time at West Virginia University, Jonathan returned home to the farms in 2011 and loves the freedom of farming, along with the vast array of skills you need to farm these diversified crops and animals well.

Jesse graduated from Mount Saint Mary's University in 2014 with dual degrees in Finance and Economics, and returned to the farm because it was his favorite place in the world - it was home. He enjoys working in the fields.

Jonathan and Jesse can both be found working the farmers markets. While getting up at 3 a.m. to load the trucks for farmers markets is not their favorite task, they attend the markets because they enjoy getting to know their customers and visiting with their fellow farmers.



WHAT WE OFFER
3505 Sweet Air Road Phoenix, MD 21131
Monday - Saturday: 9am - 6pm
Sunday: 9am - 5pm

REMEMBER TO TELL YOUR FRIENDS ABOUT HUNT VALLEY LIFE, MORE IN-DEPTH COVERAGE!