Image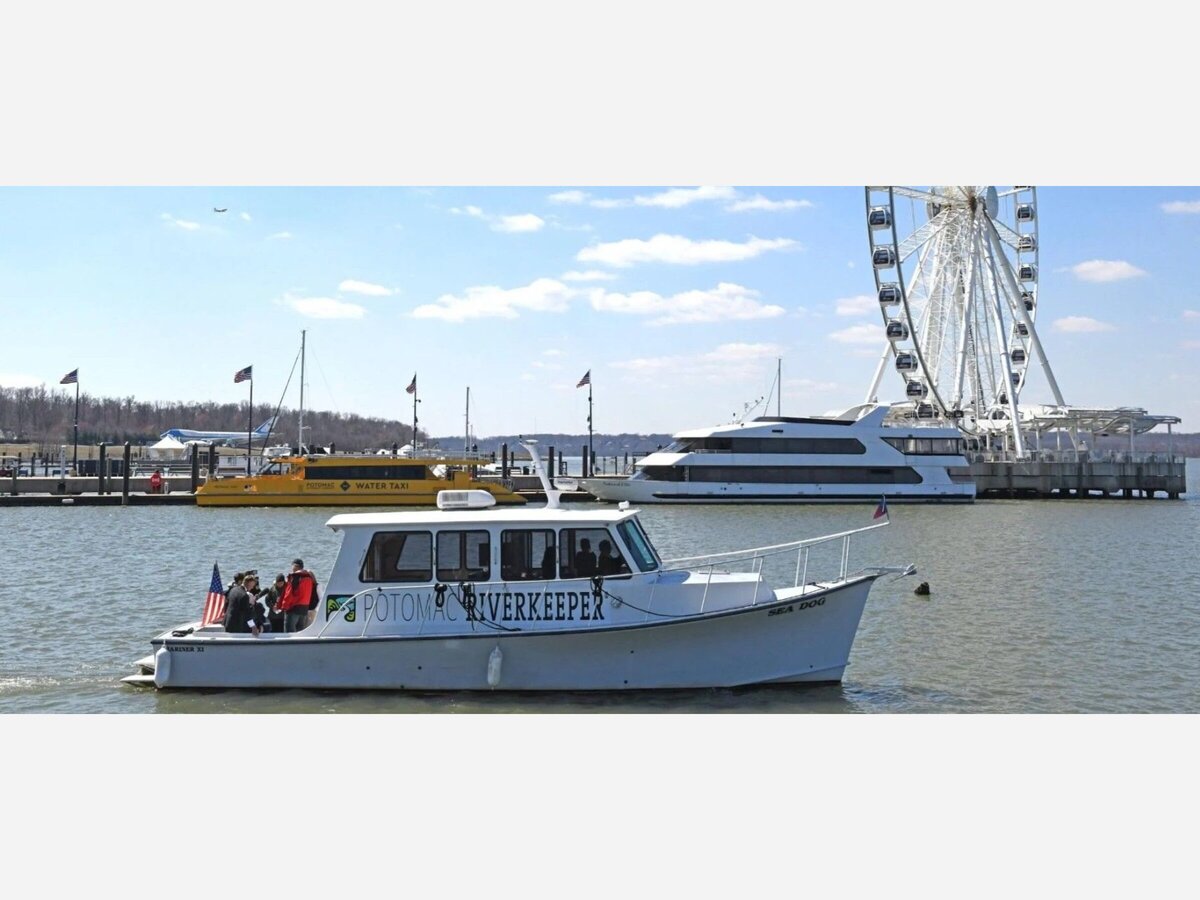 The Potomac Riverkeepers Network's research vessel Sea Dog will parade on the Potomac in honor of World Rivers Day. Photo: PRKN
PADDLE & PARADE: CELEBRATE WORLD RIVERS DAY ON THE BAY
World Rivers Day will officially be celebrated Sunday, Sept. 25. With an amazing 150 rivers feeding into the Chesapeake Bay, it's an important day to recognize in our region.
The Susquehanna, the Potomac and the James rivers are the three largest tributaries, and together they're responsible for 80 percent of the freshwater that flows into the Bay.
One of these, the Potomac, known as the "nation's river" for its Washington D.C. locale, will play host to a World Rivers Day Boat Parade put on by the Potomac Riverkeepers Network (PRKN). The water quality watch group will take its research vessel, the Sea Dog, from Alexandria, Va. to the DC Wharf, leading a parade of boats along the way.
PRKN says the parade begins rain or shine at noon, leaving from the Alexandria Docks (outside the restaurant Barca at Buoy #2) and arriving at the DC Wharf to dock at Market Pier. Slips are reserved for the first 20 boats who register. PRKN will then meet at Transit Pier around 2-3 o.n. at the Cantina at the Wharf. Parade particiapnts get a cold Pacifico beer (they're an event sponsor).
If you have a boat and want to join the flotilla, register here. PRKN is partnering with the DC sailing community on the parade and hopes to raise $10,000 for clean water efforts.
World Rivers Day is held the fourth Sunday in September annually. It was started in 2005 as part of the United Nations' Water for Life Decade to create a greater awareness to care for the world's water resources. World Rivers Day is based on BC Rivers day, which river activist Mark Angelo had held in British Columbia since 1980.
Last year millions of people in up to 100 countries celebrated the world's waterways.
While Potomac River boaters mark the day with a floating parade, Maryland's Eastern Shore will also celebrate. The Lower Shore Land Trust holds a River Rally also on Sunday the 25th in Berlin, Md.
The event runs from 9 a.m to noon at Ayers Creek Adventures (8628 Grey Fox Lane, Berlin) on Ayers Creek in the coastal Bays watershed. Participants will start with coffee and pastries, then explore Ayers Creek by kayak or paddleboard. Registration is $20 if you bring your own paddlecraft (BYOP) and includes launch fee and a shirt. You can also rent a variety of different small craft.
After exploring the creek, paddlers are welcome to a yoga practice "to give thanks to the waters that flow" with sun salutations in gratitude.
For more information contact info@lowershorelandtrust.org or 443-234-5587.
-Meg Walburn Viviano, Chesapeak Bay Magazine
More News from Timonium