Image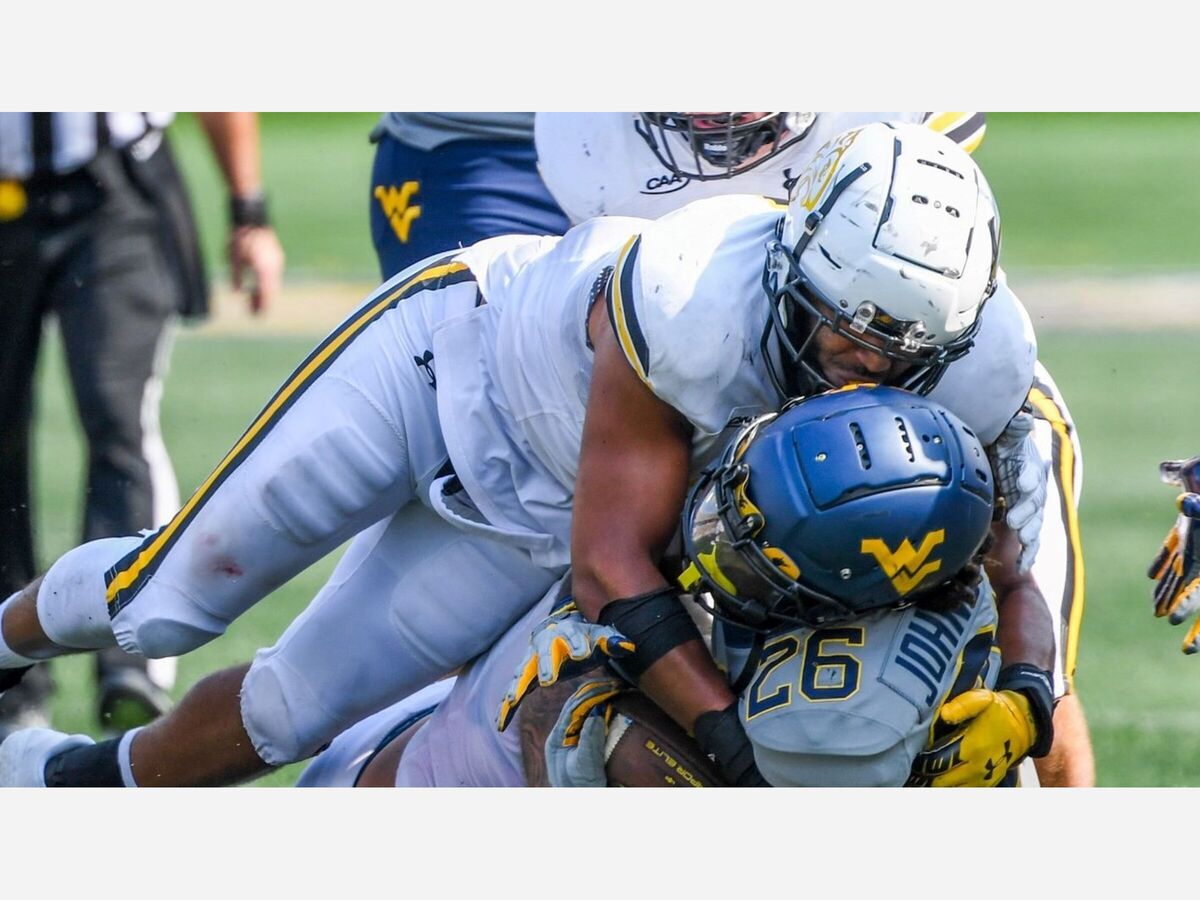 Lauren Castellana
By David Vatz, TU
TOWSON FOOTBALL RETURNS TO UNITAS TO BATTLE FIRST-PLACE NEW HAMPSHIRE
STORY LINKS
The Game: Towson (2-1, 0-0 CAA) vs. New Hampshire (2-1, 2-0 CAA)
When: Sat., Sept. 24, 4 p.m.
Where: Johnny Unitas® Stadium
Online Broadcast: FloSports ($)
Radio/Online Broadcast: Towsontigers.com
----Broadcasters: Spiro Morekas (PxP), Gordy Combs (Analyst)
Series: New Hampshire leads 13-3
TOWSON, Md. – The Towson University football team has returned home to begin Colonial Athletic
Association play, hosting the league's first-place team, New Hampshire, on Saturday, Sept. 24 at 4 p.m.
Tickets are available for the game and several deals are available through the Towson Athletics Ticket Office. For more information, interested parties can visit www.towsontigers.com, call1-855-TU-TIGER or email dkogok@towson.edu.
Attendees at Unitas will enjoy the new Tiger Town tailgate area, beer sales at Unitas and much, much more.
This contest will also be broadcast online on FloSports. Visit https://flosports.link/3PiZj24 to view the full Colonial Athletic Association schedule and sign up today. In addition, the radio call will be on towsontigers.com, with Spiro Morekas and Gordy Combs on the call.
Towson is entering league play following a 65-7 defeat at FBS West Virginia to stand at 2-1 overall. UNH won its first two league games and is coming off a 45-27 home non-conference defeat to N.C. Central to be 2-1 overall and 2-0 in the CAA. UNH is receiving votes in each the FCS Stats and AFCA Coaches Polls.
UNH leads the all-time series 10-3 against Towson, including the last three victories; the Wildcats won 26-14 on Sept. 11, 2021 in Durham. Towson's last victory in the series came on Oct. 5, 2013, a 44-28 home win. This is the first game in Towson between these two teams since Oct. 22, 2016.
After Sept. 24, Towson will not have another home game until Oct. 22. The Tigers will be playing all CAA games for the remainder of the regular season.
TOWSON RETURNS FOR 2022 SEASON
It is a new year for Towson as the Tigers are set for their 53rd season. Rob Ambrose returns at the helm of his 13th season.
It is a new look Towson team with over 50 new players joining since the spring season began. Four starters return on each side of the ball for Towson in 2021:
Offense:
--Darian Street, WR
--Jabari Allen, WR
--Luke Hamilton, FB
--Cole Cheripko, OL
Defense:
--Vinnie Shaffer, DL
--Ryan Kearney, LB
--Robert Topps, S
--Charles Peeples, CB
GIBBS NAMED TO REESE'S SENIOR BOWL WATCH LIST
Towson defensive lineman Jesus Gibbs has been selected to the 10th Annual Reese's Senior Bowl Watch List. The Senior Bowl, set for Feb. 4, 2023, will gather some of the top prospects for the upcoming National Football League (NFL) Draft. Gibbs will look to be the first Towson player to compete in the Reese's Senior Bowl since Tony Vinson played in the game in 1994.
Gibbs, a South Carolina transfer, enters his third year playing for the Tigers in 2022. The standout defensive lineman had three games with at least four tackles each before ending the year due to injury, including three total tackles for loss. He was recently featured on Bruce Feldman's 2022 College Football "Freaks" List as one of the top college football players with unique physical abilities.
HAMILTON, HUNTER RECOGNIZED ON CAA PRESEASON AWARDS
Two Tigers were recognized on the CAA preseason awards: Luke Hamilton earned 2022 CAA Football Preseason All-Conference Team while D'Ago Hunter was an honorable mention at kick/punt returner.
Hamilton was the 2021 Second Team All-CAA fullback and picks up his first-ever preseason all-league selection. The senior was one of the top blocking fullbacks in the league last season in seven games played, also making receptions in five contests.
Hunter is recognized in the preseason by the CAA for the first time. The 2021 All-CAA Third Team punt returner, the redshirt senior was Towson's all-purpose yards leader last season with 1,104, including 753 on kickoff returns and 121 on punt returns.
BATTLE FOR GREATER BALTIMORE SERIES EXTENDED THROUGH 2027
In July 2021, Towson and Morgan State announced an extension of the Battle for Greater Baltimore series through the 2027 season. The two teams will alternate hosting rights each year. The teams are separated by five miles, the closest pair of teams in all of FCS play.
Towson will host Morgan State on Sept. 10, the first game between the two at Unitas since 2017. On Sept. 4, 2021, Towson defeated Morgan State 31-0. Towson leads the all-time series 20-6.
21 GRADUATES SUITING UP FOR TOWSON
Several Tigers are playing as college graduates. Towson has 21 total graduate players, tied for third-most across FCS.
Towson graduates (10) -
Jabari Allen Charles Peeples
Cole Cheripko Robert Schwob
Alex Desire Vinnie Shaffer
Jamal Gay Darian Street
Ryan Kearney Robert Topps III
Graduates of other schools (11) -
Juwan Burgess (Indiana) Tyrrell Pigrome (WKU)
Mason Cholewa (UCF) Tramar Reece (Indiana)
Damir Faison (Kent St.) Josh Roberts (Lafayette)
Shaheem Haltiwanger (SCSU) Julian Singh (LIU)
Da'Kendall James (Norfolk St.) Makye Smith (Stony Brook)
Tyler Johnston III (UAB)
TOWSON PICKED 11TH IN CAA PRESEASON POLL
The Tigers were predicted to finish 11th in the league in the preseason coaches poll. Towson received 81 points in the poll.
2021 CAA co-champion Villanova was predicted to finish first with 16 first-place votes and 270 points while Delaware is second with seven first-place votes and 235 points.
2022 CAA Football Predicted Order of Finish
1. Villanova (16 first-place votes), 270 points
2. Delaware (7), 235
3. Rhode Island, 224
4. Richmond, 219
5. William & Mary (2), 206
6. Elon (1), 191
7. Stony Brook, 151
8. Maine, 134
9. New Hampshire, 117
10. Monmouth, 105
11. Towson, 81
12. UAlbany, 64
13. Hampton, 31
TIGERS IN THE PROS
Former Towson players are making their mark in the professional ranks. Tye Smith was in preseason camp with the Minnesota Vikings, seeking to play in his sixth season in the NFL and second with the Vikings. In all, he has played in 45 regular season games, competing at cornerback and special teams.
In 2022, Darius Victor was the Offensive Player of the Year in the reformed USFL, earning 577 rushing yards and nine touchdowns for the North Division regular season champion New Jersey Generals.
Towson has also made its mark in the Canadian Football League. Three former Towson players currently compete for the Edmonton Elks: Malik Tyne, Tibo Debaillie and Andrew Garnett.
Tigers in the Pros – 2022
--Tye Smith (CB): Minnesota Vikings, NFL (released 8/29)
--Darius Victor (RB): New Jersey Generals, USFL
--Diondre Wallace (LB): New Orleans Breakers, USFL (draftee)
--Malik Tyne (LB): Edmonton Elks, CFL
--Tibo Debaillie (DL): Edmonton Elks, CFL
--Andrew Garnett (OL): Edmonton Elks, CFL
--Shane Simpson (RB): Winnipeg Blue Bombers (signee)
PERKINS EARNS CAA ROOKIE OF THE WEEK
With a six-catch, 81-yard receiving performance against Bucknell, Isaiah Perkins was honored as the CAA Rookie of the Week. He is the first Towson player to earn this honor since November 2017.
HUNTER EARNS CAA SPECIAL TEAMS PLAYER OF THE WEEK
Earning Towson's first kickoff return for a touchdown since 2019, D'Ago Hunter was the CAA Special Teams Player of the Week on Sept. 19. His 96-yard kickoff return for a TD against West Virginia was the sixth-longest in FCS and second-longest for an FCS player vs. an FBS team.
LAST GAME (WEST VIRGINIA 65, TOWSON 7)
(9/17/2022 - MORGANTOWN, W.VA.):
Towson fell to FBS opponent West Virginia 65-7 to complete non-conference play.
Important Stat:
Towson - D'Ago Hunter - First Towson kickoff return for TD since 2019
WVU - Had 624 yards of total offense
Top Passer:
Towson - Tyrrell Pigrome: 7-14, 59 yards
WVU - JT Daniels: 16-24, 174 yards, 1 TD
Top Rusher:
Towson - Devin Matthews: 7 rush, 38 yards
WVU - Tony Mattis: 17 rush, 104 yards, 2 TD
Top Receiver:
Towson - Da'Kendall James: 5 catches, 44 yards
WVU - Kaden Prather: 6 catches, 51 yards, 1 TD
Standout Defensive Player:
Towson - Mason Woods (LB): 9 tackles, 1 BrUp
WVU - Davis Mallinger (S): 5 tackles, 1 sack
ALLEN APPROACHING RECORDS
Jabari Allen is approaching the top-10 of several receiving records for the program.
Jabari Allen (R-Sr. WR)
Receiving Yards: 1,268
--10th: Shane Leatherbury, 1,848 (2017-19)
Receiving Touchdowns: 13
--9th: Many players, 14
Receptions: 106
--10th: Mike Deal, 138 (1996-99)
QUARTERBACK COMPETITION.....
With Towson's primary three quarterbacks all leaving after last season, the Tigers have been having a position battle with several competitors.
#2 Rishon Holmes, Fr.
Three-star recruit, Baltimore native at Milford Mill
#14 Zack Jackson, R-Fr.
University of Maryland transfer after 2021 redshirt season
#17 Tyler Johnston III, Gr.
Grad transfer from UAB, led Blazers to two league titles
#15 Nathan Kent, R-So.
Played in final game of 2021 (only returner to play at TU)
#4 Tyrrell Pigrome, Gr.
Former starting QB at Maryland and Western Kentucky
#16 Scott Smith III, R-Fr.
2021 top-10 QBs in DMV by NBC Sports Washington
TRANSFERS LINE THE D-LINE.....
Towson's defensive line is stacked with transfers to bolster the ranks, including the top two tacklers so far in 2022.
--Vinnie Shaffer (Saint Anselm): 12 tackles
--Jesus Gibbs (South Carolina): 11 tackles
--Bryce Lauer (not a transfer): 10 tackles
--Tramar Reece (Indiana): 10 tackles
Also on the line rotation includes Oly Okombi (Kent St.), Janaz Jordan (Colorado), Shaheem Halitwanger (South Carolina St.) and Mason Cholewa (UCF).
.....AND THE WR CORPS
Early on, two of Towson's top three receivers are also transfers.
Da'Kendall James (Norfolk St.) - 129 rec. yards
Isaiah Perkins (not a transfer) - 105 rec. yards
Darian Street (Pittsburgh) - 58 rec. yards
AMBROSE - 3RD LONGEST TENURED CAA COACH
Head coach Rob Ambrose, a Towson graduate of 1993, returns at the helm of the Tigers for his 13th season in 2022 and is the third-longest tenured head coach in the CAA.
Going into its 53rd season, Towson football has had four head coaches, with three, including Ambrose, serving at the helm for at least 10 seasons. Ambrose was formerly an assistant under Gordy Combs from 1992 to 2000.
Ahead of Ambrose in years is Monmouth's Kevin Callahan (30th season) and Stony Brook's Chuck Priore (17th season).
INTERNATIONAL TIGERS
Towson's influence is growing across the world. Two Towson offensive linemen are from Germany: Roman Wahrheit and Florian Staehler. Towson has other ties to Germany: Konstantinos Kosmakos is an assistant coach for the Marburg Mercenaries, which includes Towson graduate Robert Heyward at linebacker.
New to the team this year from overseas includes punter Riley Williams from Australia and offensive lineman Sahil Bhullar from Canada.
In Ambrose's time, Towson has also had players from Belgium, Finland, Germany, and Norway.
FROM UP AND DOWN THE EAST COAST...
The Towson roster nearly covers every state along the coastline from New York to Florida, with Delaware as the lone exception. 12 states, plus the District of Columbia, are represented by the Tigers. Away from the East Coast, Towson has players from Alabama, Illinois and Oregon.
...AND REPPING THE HOME STATE
The Towson roster represents the Old Line State well, sporting 48 players from the home state of Maryland. This includes six players from Baltimore City/County: Keith Bagwell (Baltimore), Anthony Delle Donne (Baltimore), Dion Crews-Harris (Baltimore), Rishon Holmes (Baltimore), Vinnie Shaffer (Middle River) and Scott Smith III (Brooklandville).
SCOUTING NEW HAMPSHIRE:
Rick Santos took over as head coach this season after being the interim head coach for Sean McDonnell during the 2019 campaign.
UNH has scored at least 27 points in all three of its games. Sophomore Max Brosmer leads the air attack, throwing 58.5% for 641 yards and five TDs while junior Dylan Laube averages 5.3 yards a carry for 309 yards. Junior linebacker Bryce Shaw has 21 tackles to lead the Wildcats.
LAST GAME (NEW HAMPSHIRE 26, TOWSON 14)
(9/11/2021, DURHAM, N.H.):
Towson got to within one score in the final quarter on a comeback attempt on the road, but fell to New Hampshire 26-14 in the CAA opener.
Important Stat:
Towson - Held UNH to 1-for-8 on third down conversions
UNH - +3 turnover margin, forcing four interceptions
Top Passer:
Towson - Jeff Miller: 12-27, 147 yards, TD, 2 INT
UNH - Bret Edwards: 24-32, 261 yards, 2 TD
Top Rusher:
Towson - Jerry Howard Jr.: 18 rush, 97 yards
UNH - Dylan Laube: 11 rush, 77 yards, TD
Top Receiver:
Towson - Ryan Rutkowski: 4 catches, 74 yards
UNH - Sean Coyne: 9 catches, 113 yards, TD
Standout Defensive Player:
Towson - Keyvone Bruton: 8 tackles, 1 fumble recovery
UNH - Elijah Lewis: 9 tackles, 2 sacks
IMPORTANT DATES: TOWSON VS. NEW HAMPSHIRE:
--Sept. 26, 1981 - UNH 31 - Towson 29 (Durham, N.H.):
Towson overcame a 17-point deficit with 22 straight points in the third quarter, but a UNH TD pass with 3:11 left gave the Wildcats the 31-29 victory. Joe Anderson passed for 178 yards and two touchdowns, including five catches by Hernando Mejia for 84 yards and a score.
--Nov. 17, 2012 - Towson 64, UNH 35 (Durham, N.H.):
Towson secured a share of its second-straight CAA title with its highest scoring output since 2005, defeating UNH 64-35 in Durham. Towson rushed for 415 yards in the game, including Terrance West carrying the ball 19 times for 236 yards and two scores. The Tigers had at least two touchdowns every quarter and have not scored as many points since.
--Oct. 5, 2013 - Towson 44, UNH 28 (Towson, Md.):
Towson overcame a 20-3 first quarter deficit with 41 unanswered points to secure a 44-28 home victory over UNH. Peter Athens threw for 343 yards and two touchdowns while Terrance West rushed 28 times for 238 yards and three touchdowns.
STAN EISENHOOTH TO ENTER TOWSON ATHLETICS HALL OF FAME
Among the inductees into the Towson Athletics Hall of Fame Class of 2022 includes former offensive lineman Stan Eisenhooth. He will be inducted into the Hall of Fame on Oct. 21.
Eisenhooth started for three years on the Towson offensive line from 1983 to 1985, helping the Tigers to two appearances in the NCAA D2 Playoffs, including getting to the semifinal in 1984.
He would go on to play in the NFL for the Seattle Seahawks and Indianapolis Colts.
CAA FOOTBALL SHAKEUP
CAA Football added a pair of programs in the past academic season: Hampton and Monmouth are new CAA members this year. Though Stony Brook was already a CAA Football member, the Seawolves joined the CAA as a full member this year.
Towson will play each new program this year: at Monmouth on Oct. 29 and vs. Hampton on Nov. 19.