Image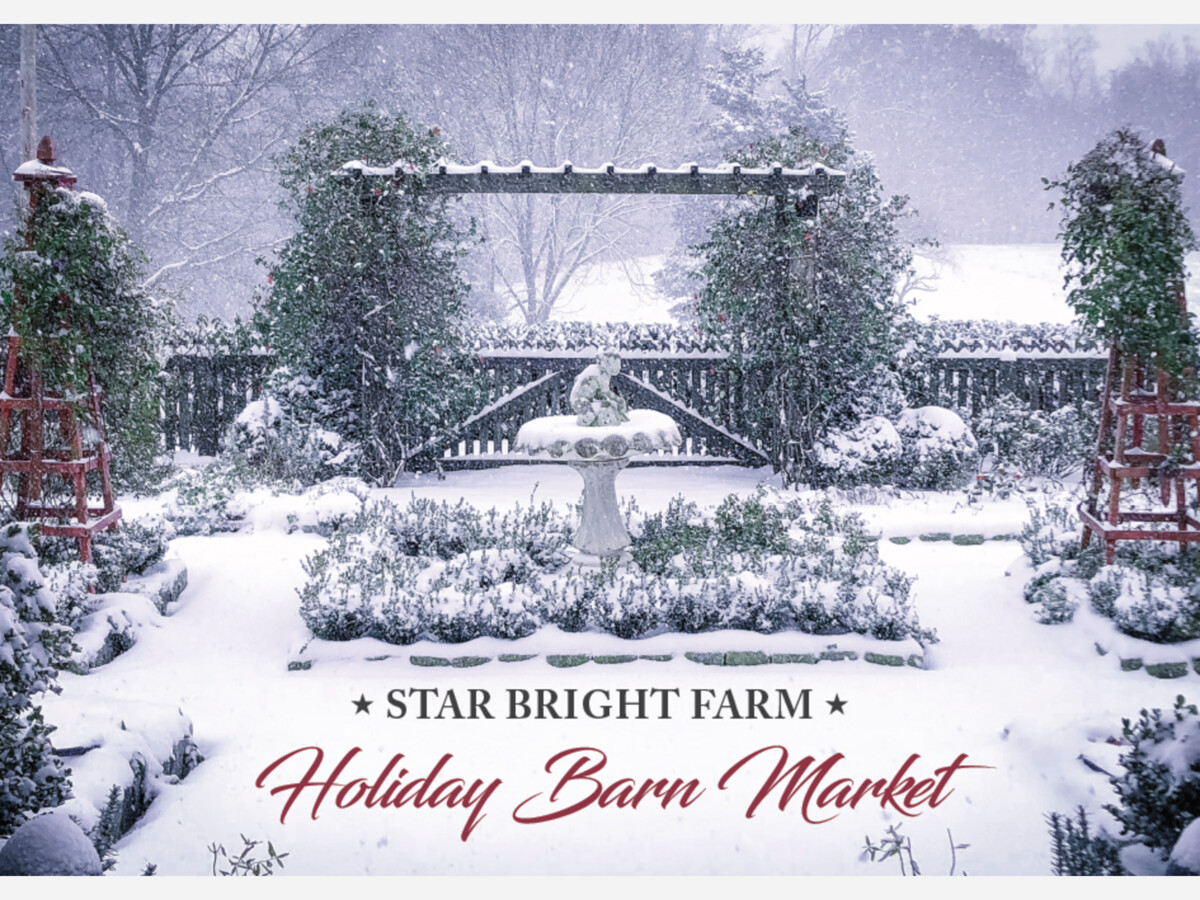 We are excited about this Holiday Season. A few extra notes about whats going on!
• For the entire month of December we will be serving coffee and Lavender Lattes, our organic Herbal Teas and fresh baked goods ( Hand made by Dough Run) from the Bee Kind Bowl food truck.
• On ( Black ) Friday we will be having Champagne Shopping ALL day. Come to our cozy Barn Market and sip and shop in our relaxed, cozy space.
• On Small Business Saturday in addition to the hot beverages and baked goods we will have have hot chili and soup and Beer and wine for sale. Have a bit of lunch, listen to great music and knock out your holiday shopping!
Joining us for the Month of December!!
The Bee Kind food truck is joining us for the Month of December. We are all in Barista training and Dough Run will be providing their amazing baked goods and soups. Don't shop hungry! On the menu will be coffee lavender lattes, our herbal tea blends, organic sodas, baked goods, chips and soups. This is VERY EXCITING for us! We welcome you to bring a group, holiday shop and have breakfast or lunch in the barn!
The Matt Rollings Concert
The evening with Matt Rollings and his talented musicians what a SMASH success! Starting with passed and stationary appetizers, beer, wine and prosecco, it was fun to see guests mix and mingle and and do a little Holiday Shopping. The Music was absolutely outstanding and we were thrilled to have such renown talent at Star Bright Farm
HONEY: The symbiotic relationship of Bees and Plants. All season nature is out there working together. The bees help make beautiful plants and the plants help make healthy bees and beautiful honey. We introduce our very limited edition Star Bright Farm Honey. With 2 hives we got around 25 lbs of honey and we are excited! Only available in the Barn Market. When it is gone, we wait for next season's harvest.
HERBS: As many of you know, we grow around 30 different varieties of aromatic, medicinal and culinary herbs. We use our herbs to distill into hydrosols, dry for herbal teas or infuse in tinctures or carrier oils for our other products. We take a lot of pride in growing the ingredients for our products. However, we don't just grow herbs to use in our products, and want to have more dried herbs available for those who might prefer to make some of their own products at home.

If this project gains traction, keep your eye on our website for weekly updates on what herbs will be available in store or at farmers market. For now, we will have the following available in our Barn Market. You can also Text ( 410-303-8030) or Email helen@starbright-farm.com to arrange for shipping
Ashwagandha
Calendula
Chamomile
Echinacea
Peppermint
Skullcap
Tulsi
Barn Market Hours this Weekend:
Friday 11/25 10 am-5pm
Saturday 11/26 10am-5 pm
Sunday 11/27 10am - 5pm
As always private shopping is available if these times don't work for you - text, call or email Helen.
410.303.8030
helen@starbright-farm.com
More News from Timonium