Image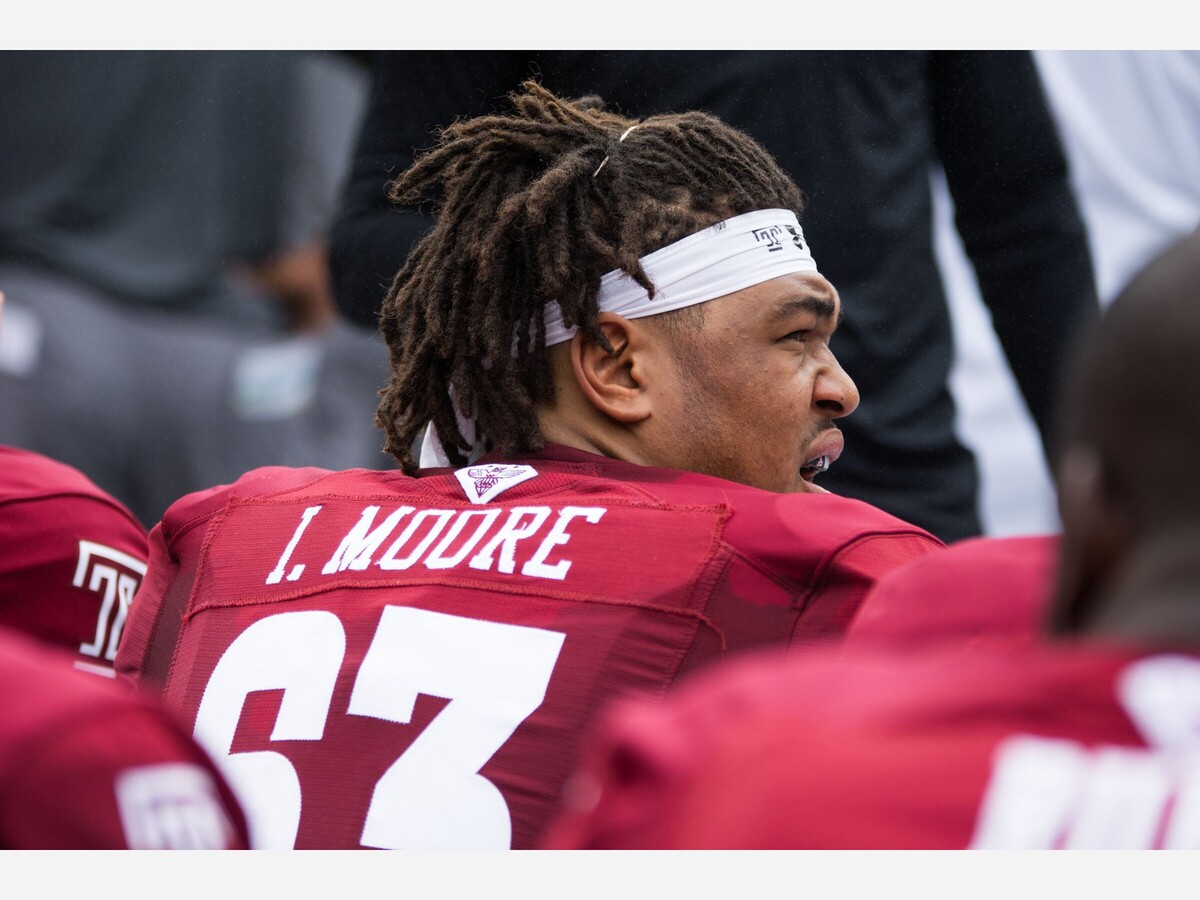 Sweden's Isaac Moore becoming serious NFL prospect
Noah Costantino, American Football
PHOTO: ZAMANI FEELINGS
Fifth-year senior offensive lineman and native of Örebro, Sweden, Isaac Moore, has just wound up a stellar five-year run at Temple University (NCAA Division-I) in Philadelphia.
Over his time playing for the Owls, the 6'7″ 300-pound offensive tackle reached the benchmark of most consecutive games played in than any other Temple alumni before him. He will now hold the record having seen the field in 57 straight contests.
His career at Temple has not gone unnoticed by NFL teams it would seem.
As he told Jonnas Brännmyr, a reporter for NA, the local newspaper in Örebro, NFL teams are definitely showing interest:
"I have been interviewed by 12 NFL teams."
His interest-catching performance is all the more noteworthy given the fact that Temple struggled this season, finishing with a record of 3-7. This did not stop Moore from shining throughout the year. As the catalyst leader of the Owls offensive line