Image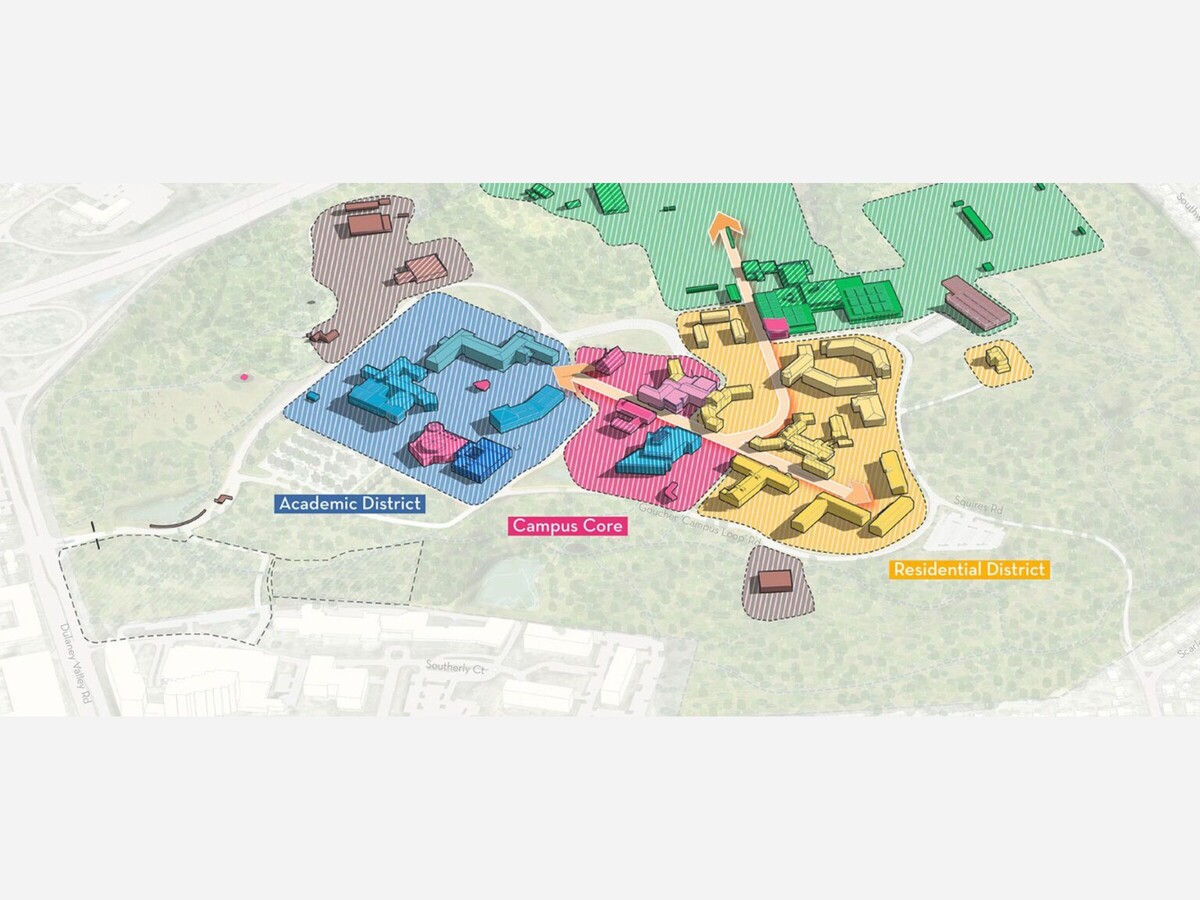 Plan is the first in 30 years and will guide the College toward its 150th anniversary in 2035
Goucher College has launched its new Campus Master Plan (CMP), which envisions the future of the 287-acre campus over the next 15 years and proposes a more student-centered, accessible, and sustainable vision for Goucher's future. Leading up to Goucher's 150th anniversary in 2035, this new plan considers the evolving needs of students, faculty, staff, and the surrounding community. The plan is the first comprehensive assessment of Goucher's campus in almost 30 years.
Goucher engaged Boston-based campus planning and design firm Sasaki to help create the new campus plan. Sasaki was retained to lead Goucher's second campus master plan in 1957 and refined many of the natural environmental elements that comprise Goucher's bucolic campus landscape. Over a year, Sasaki worked with Goucher students, faculty, staff, alumnae/i, and the Board of Trustees to create a plan that supports Goucher's growth as a leading liberal arts college.
"Not only is this an important milestone in our strategic plan, but this will be an important moment in the college's legacy of innovative campus planning and furthers our commitment to sustainability and accessibility on our campus," said Kent Devereaux, Goucher College President. "Planning is essential for future success as we prepare to adapt to a complex world that includes technologies and practices not yet created. Three decades ago, the internet was not widely available when the last plan was put forth. We must create a foundation and envision a future for our students to thrive."
Creating a new CMP is integrated into Goucher's strategic plan, Cultivating Global Changemakers, and prioritizes sustainability and accessibility throughout. Key pillars from the strategic plan referenced in the CMP include exploration, opportunity, and strength.
"Goucher is a thoughtful community, committed to investing in creating inclusive and sustainable environments. It was this ethos that initially attracted our team to the project," says Caitlyn Clauson, Sasaki Chair At-Large and Principal. "The resultant plan reflects the input of myriad campus stakeholders and offers a design response that advances these aspirations, while simultaneously marrying the historic and contemporary campus environments."
The CMP is guided by planning principles rooted in inclusion, exploration, community, sustainability, and design excellence. The plan's vision reinforces existing campus districts, bolsters Van Meter Highway as the campus life corridor, creates a campus heart focused on engagement, integrates sports and recreation into campus structure, promotes inclusion and accessibility on campus, and creates a healthy, sustainable, and resilient campus.
For more information about the CMP, visit campusmasterplan.goucher.edu.