Image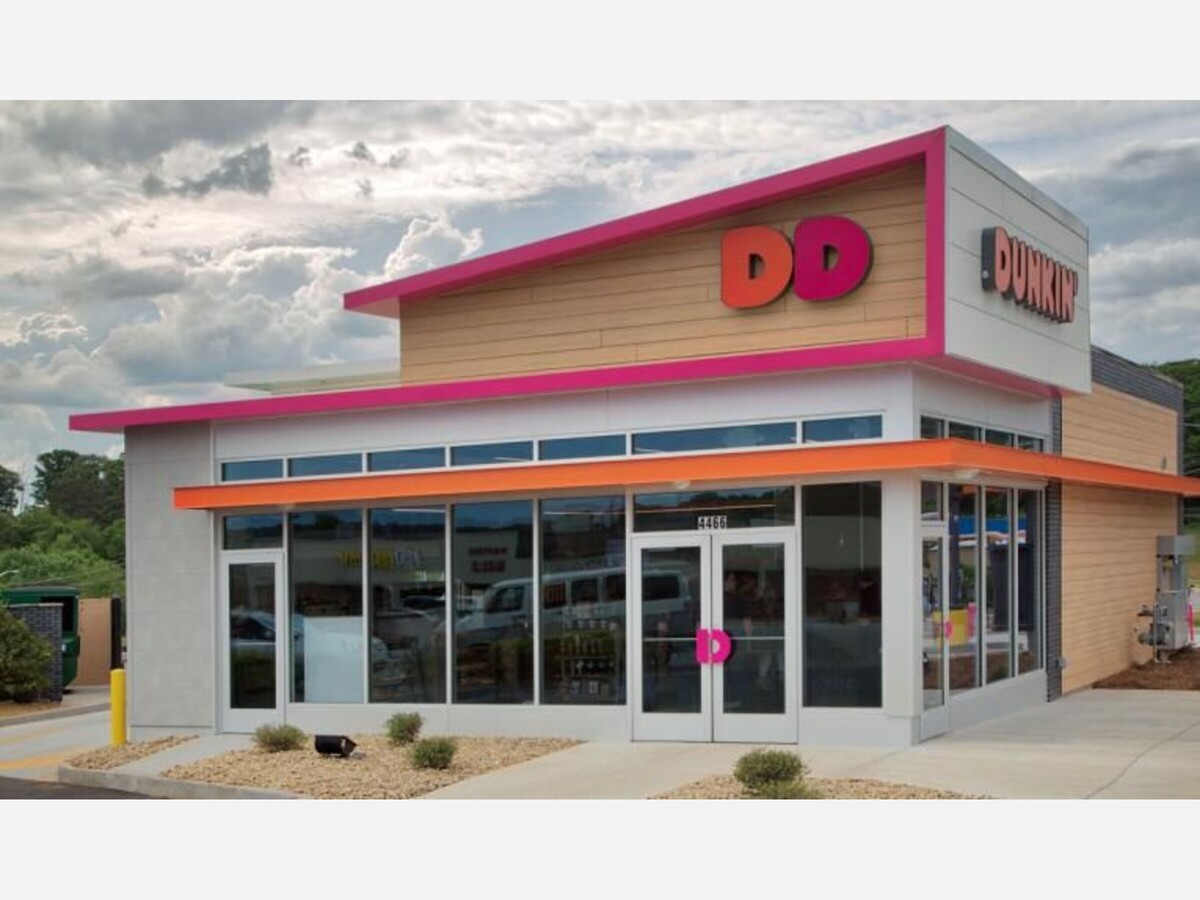 Dunkin' Celebrates Grand Opening of Cockeysville Next Generation Restaurant with Free Coffee for a Year Giveaway Customers can also enjoy free merchandise from the Dunkin' Prize Wheel WHAT: Dunkin' announced it will celebrate the grand opening of its newest Next Generation restaurant in Cockeysville at 10 Cranbrook Road on Friday, March 17th. 
Starting at 9:30 a.m., the restaurant will reward the first 100 customers with Free Coffee for a Year!* Beginning at 9:30 a.m., Dunkin' will host a grand opening celebration including the store's official ribbon cutting. At 10:30 a.m., Dunkin' mascot Cuppy will be on hand for the festivities, giving out free merchandise while guests enjoy entertainment including a chance to spin Dunkin's Prize Wheel, a balloon artist, and face painting. 
Exciting elements of the new restaurant experience at the Cockeysville location include: • Modern Design: The openness, colors, and materials used in the design help create an approachable, positive, and energetic environment.
• Premium Pours: Dunkin's signature cold beverages are poured through an innovative tap system serving a variety of consistently cold sips such as iced coffee, iced tea, Cold Brew, and Nitro-Infused Cold Brew (a Next Gen exclusive!). Crew members also use top-quality, flavor-maximizing espresso machines to make handcrafted drinks to order. 
• Increased Energy Efficiency: Next Gen restaurants are designed to meet DD Green Achievement™ specifications. Stores that achieve DD Green Achievement status are built with sustainable and efficient elements like LED lighting, high-efficiency mechanical equipment, low-flow faucets, and more. DD Green Achievement restaurants are performing better than designed. On average, they are 33% more energy efficient compared to conventional Dunkin' restaurants. 
• Dunkin' on Demand: Next Gen restaurants feature a designated mobile order pick-up area so guests who order ahead via the Dunkin' App can get in and out of the restaurant faster than ever before. Guests can track the status of their mobile order placed for in-store pick-up via a digital order status board. The 1,800-square-foot drive-thru restaurant employs 16 crew members and is open daily from 5:00 a.m. to 9:00 p.m. The Next Gen location features a convenient drive-thru and complimentary Wi-Fi for those who come inside to pick up their order. Including the new Cockeysville Dunkin', KK Sidhu currently owns and operates 12 Dunkin' locations throughout Maryland. 
To learn more about Dunkin', visit www.DunkinDonuts.com or follow us on Facebook @DunkinUS, Twitter @dunkindonuts, or Instagram @Dunkin. * No Pur Nec. Open to Maryland residents in the Cockeysville area, 18+/age of maj. Ends March 17, 2023. Official Rules available upon request at 10 Cranbrook Road, Cockeysville, MD 21030.
Free Coffee for a Year Giveaway recipients receive a coupon book containing 4 free medium hot or iced coffee coupons per month for 14 months good only at the location where coupon book was issued.
WHERE: Dunkin' 10 Cranbrook Road Cockeysville, MD 21030 
WHEN: Friday, March 17
About Dunkin' Dunkin' was founded in 1950 and is America's favorite all-day, everyday stop for coffee and baked goods. Dunkin' is a market leader in the hot regular/decaf/flavored coffee, iced regular/decaf/flavored coffee, donut, bagel, and muffin categories. Dunkin' has earned a No. 1 ranking for customer loyalty in the coffee category by Brand Keys for 15 years running. The company has more than 12,600 restaurants in 40 countries worldwide. Dunkin' is part of the Inspire Brands family of restaurants. For more information, visit www.DunkinDonuts.com.