Image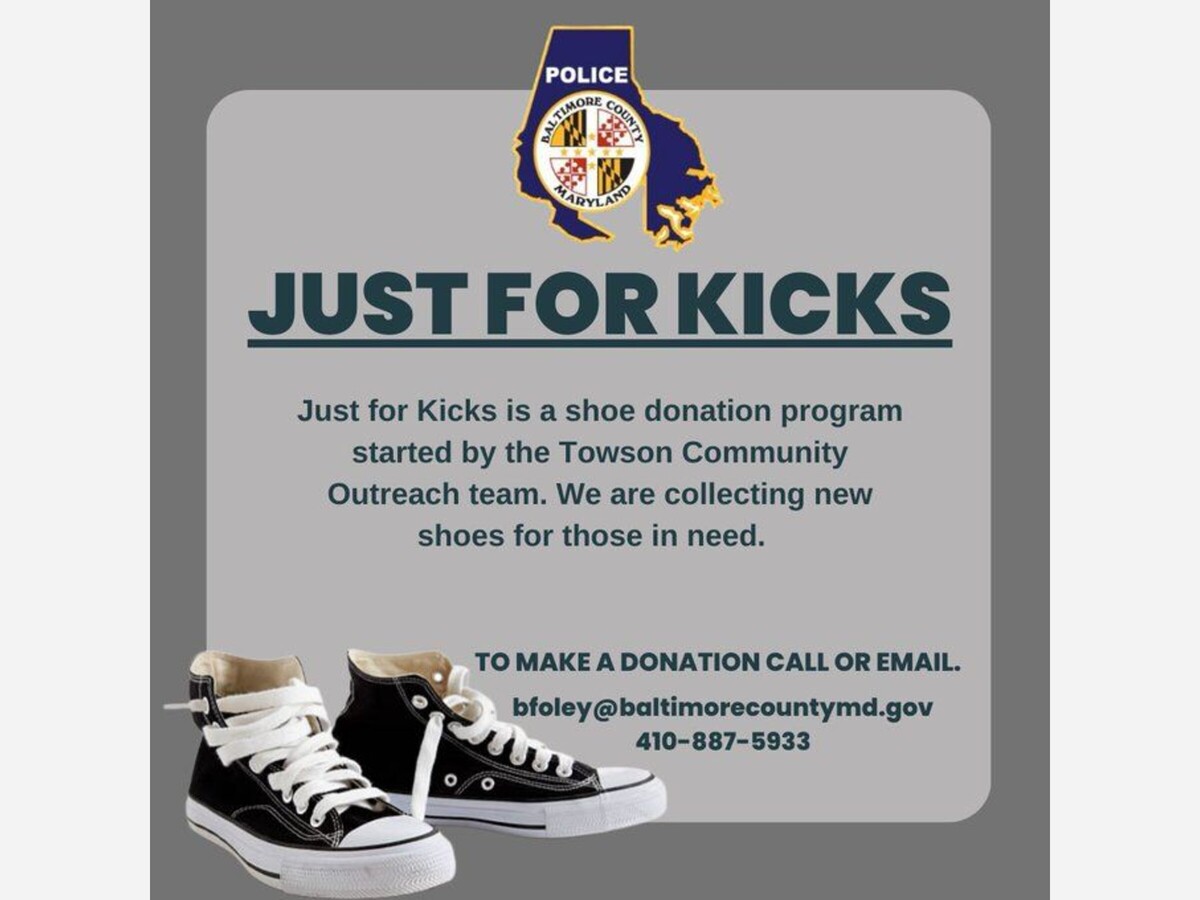 Precinct's Community Outreach Team is collecting new athletic shoes for those in need. 
Do you have new sneakers or tennis shoes to share with those in need? Contact by phone or email at bfoley@baltimorecountymd.gov or 410-887-5933.
You can help! Donations benefit those served by Prologue, the CAN network, @TurnAround_Inc, @ymca Head Start and the @SSNBaltimoreCo.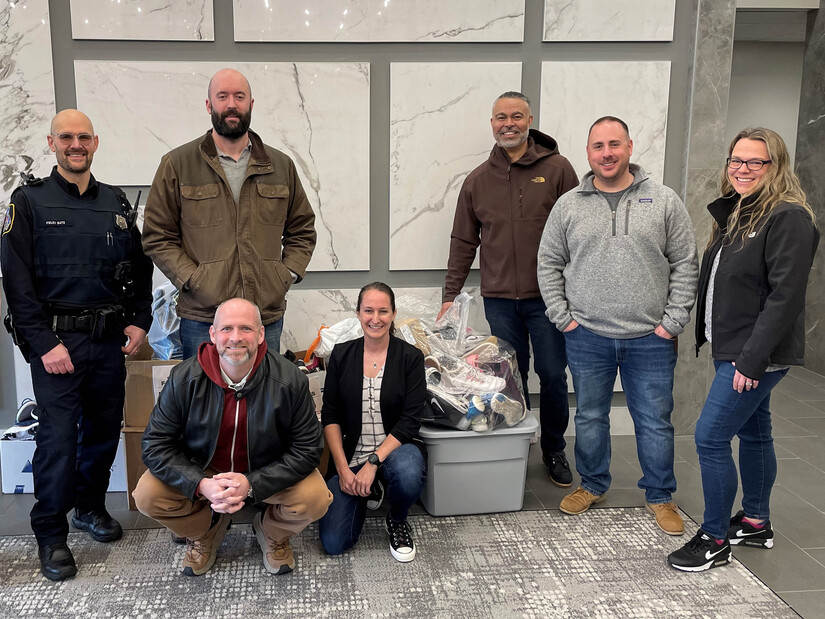 Thanks to @progressive for donating 165 pairs of shoes to #Towson Precinct's Just for Kicks program.