GREAT MARYLAND RECIPE HUNT
Image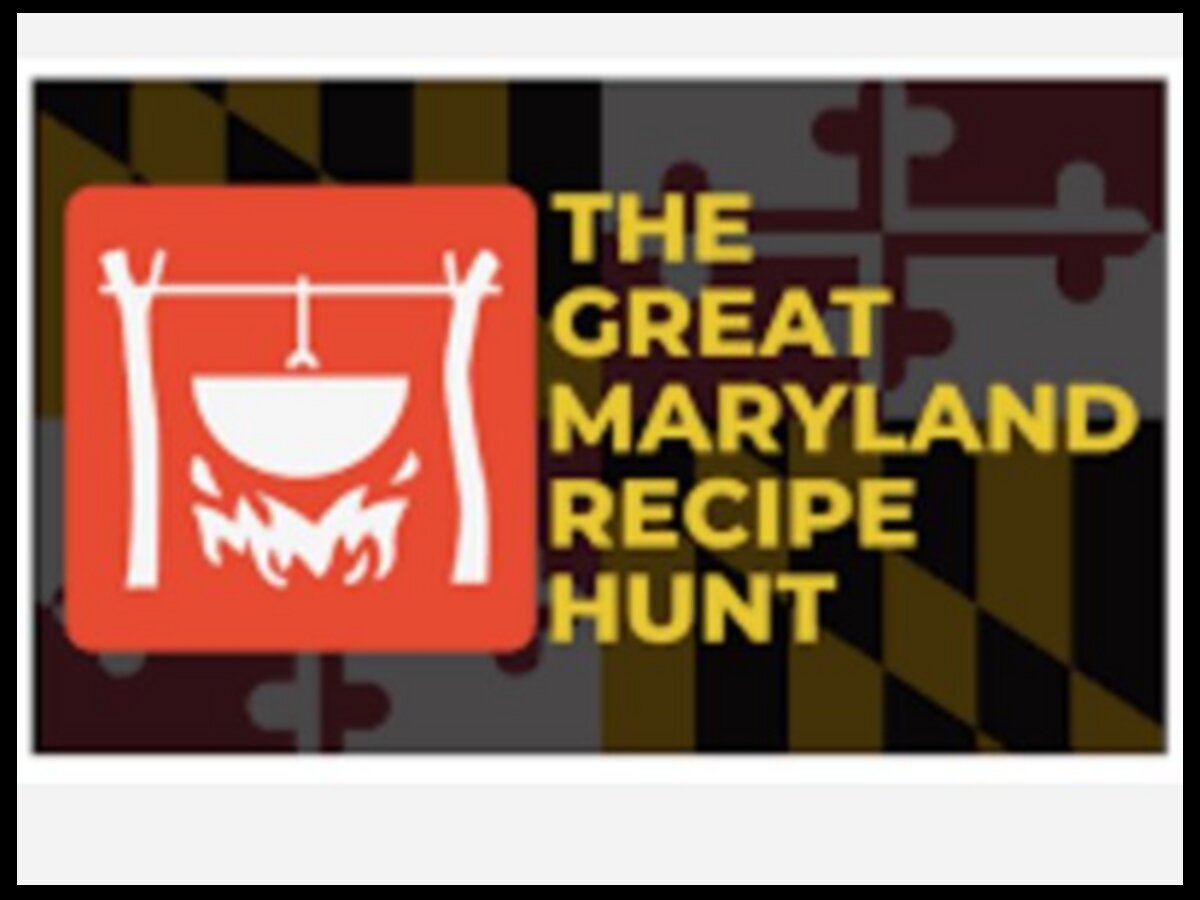 EVENT RUNS UNTIL 8/2023 AND YOU CAN SUBMIT ANYTIME.  CHECK THIS WEBSITE FOR MANY EVENTS!!!
What's the Recipe Hunt All About?
Recipe Hunt Hosts
The c.1774 Hammond-Harwood House Museum in Annapolis and the Maryland State Archives are hosting the hunt which will last through August 2023.
Why Hammond-Harwood House?
The recipe hunt is taking place to honor the 60th anniversary of the c.1963 publication of Maryland's Way, The Hammond-Harwood House Cook Book, an iconic cookbook that has sold over 100,000 copies and was even given to the Prince & Princess of Wales (Charles and Diana) in 1981 on the occasion of their marriage!
Why Maryland State Archives?
People living today take for granted cultural traditions such as food preferences and types of menus appropriate for events in our lives; however, future generations might lose that knowledge if it is not documented and preserved. The Maryland State Archives will preserve the recipes and food memories shared with the hunt for future safekeeping. All hunt findings will be available for use by the public.
A New Maryland's Way Companion Book
Hammond-Harwood House historians will use the information collected to produce a new Maryland's Way companion cookbook that will highlight the early historic influences (Native American, African American, British, German and Jewish) that shaped early Maryland's incredibly rich and diverse foundational cuisine. Additionally, the hunt will fuel future resources to redefine Maryland's Way for the 21st century by spotlighting contributions made to the evolving cuisine by more recent cultural influences.
Want to Contribute Your Recipes and Food Memories?
All recipes are to be submitted using the online submission form. Also, check the Calendar for special in-person hunt gathering events where you can drop off your submissions. Please see the FAQ for details and more information about submission.
YOUR TOWN
IN MARYLAND
Timonium, MD
United States