CRAFTS GALORE! Events ( a series)
Image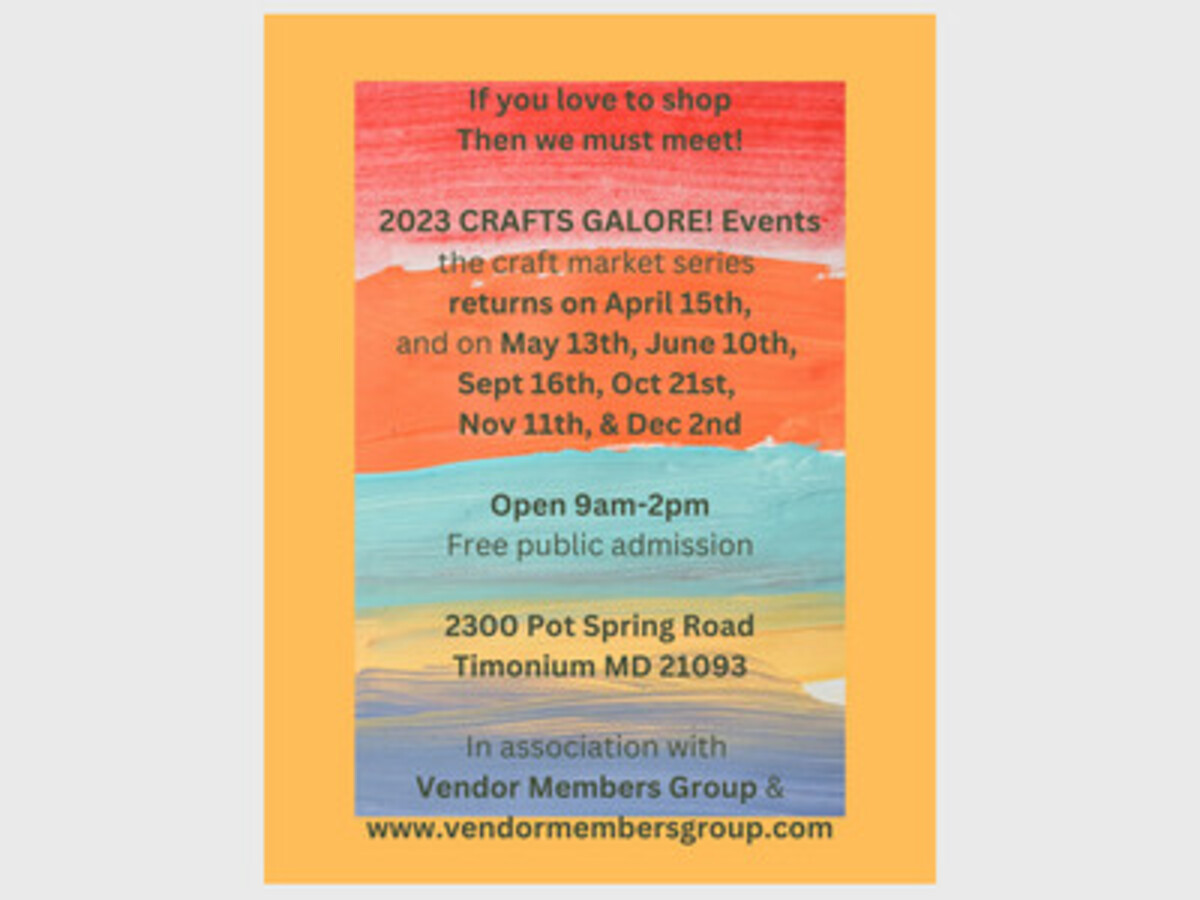 This post expresses the views and opinions of the author(s) and not necessarily that of Hunt Valley Life management or staff.
In association with Vendor Members Group, CRAFTS GALORE! will showcase handmade food and goods in a series of events throughout 2023. Dates include: Apr 15, May 13, Jun 10, Sep 16, Oct 21, Nov 11, & Dec 2. Free public admission between 9am-2pm.
Held at 2300 Pot Spring Rd, (Timonium UMC). Community shopping is best when it's local!
Timonium UMC
2300 Pot Spring Road
Timonium, MD 21093
United States