Image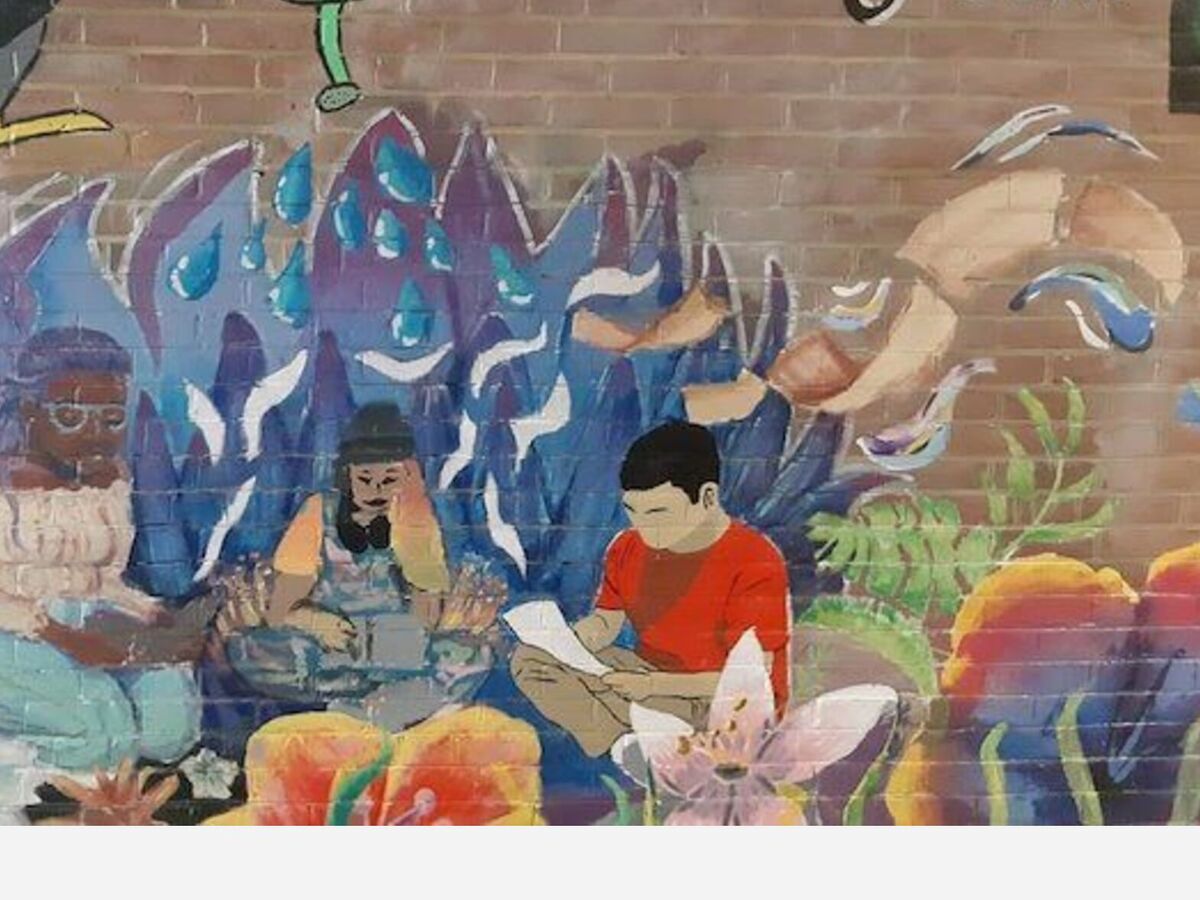 Mural celebrates the school's Visual Arts Magnet Program
By TEAM BCPS
A NEW MURAL CELEBRATES THE WAYS THAT LOCH RAVEN TECHNICAL ACADEMY NURTURES STUDENT ARTISTS
For a week and a half, from June 22 – July 1, Dan Files, visual arts content leader at Loch Raven Technical Academy, worked with students and a few recent graduates to create a new mural for the school. Files notes that almost all his student helpers are his past students and that the mural is designed to celebrate the school's Visual Arts Magnet program.
"This mural shows a prospective pathway that a student can choose," Files says. "The raven watering the students represents Loch Raven Technical Academy's impact in nurturing the student artist." (The school mascot is the raven.)

"Notably," he continues, "the three students in the mural are self-portraits, making it especially meaningful. Their sketchbook pages flow off into the future, leading them through a successful journey featuring visual arts magnet high schools George Washington Carver Center for Arts and Technology and Patapsco High School & Center for the Arts (where most of our students apply), then MICA (Maryland's premier art college), and finally onwards to perspective careers that said institutions can prepare a student for. The students also peppered in interactive cartoon characters to make for a more playful interaction."
The composition was created by Files and his students, and the students selected the cartoon characters and flowers to add. The youngest student artist is an incoming Grade 5 student from West Towson Elementary. The eldest three are 2022 graduates headed to college in the fall.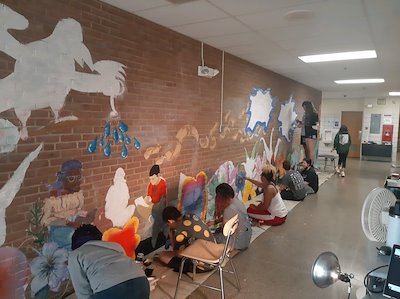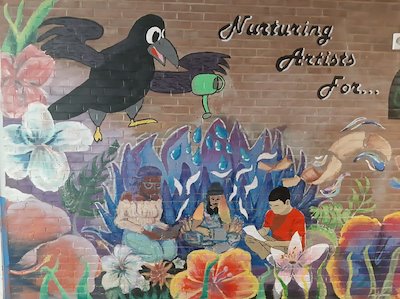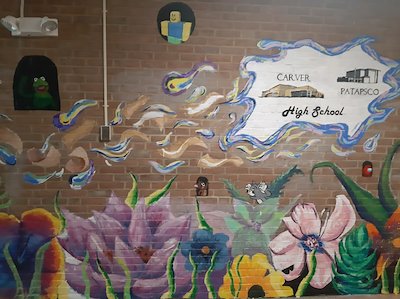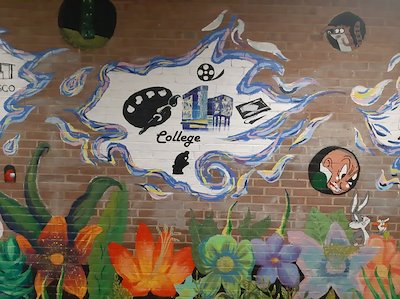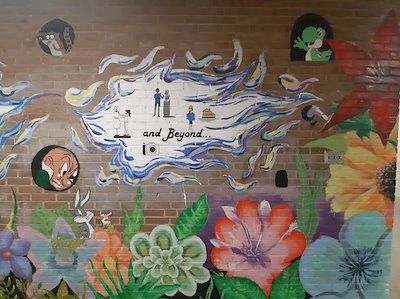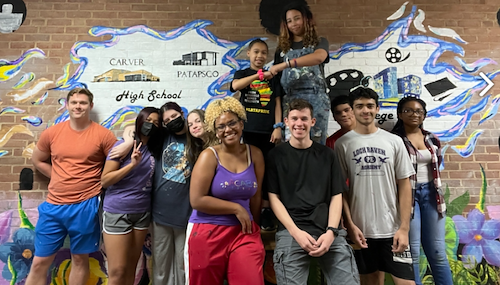 Photos of the mural in process and finished. Group photo of muralists: Top: Kaiton Phillips (West Towson Elementary), Tris Ward (LRTA) Bottom: Mr. Files, Ronelaire Cafirma (Pery Hall High), Chloe Wroten (Loch Raven High), Phoebe Ratliffe (Loch Raven High), Kalliyan Winder ('22 Carver Center graduate), Jameson Wroten ('22 Loch Raven High graduate), Jonothan Hernandez (LRTA), Christian Giavandi (Loch Raven High), and Mercy Nwachukwu (Parkville High). Not pictured: Sylvia Schmidt (LRTA), Chrissy Cafirma (LRTA) and Christina Giavandi ('22 Loch Raven High graduate).
A THANK YOU TO PRINCIPAL STACEY JOHNSON
"All special content area teachers know they have to squeak a little louder than the focused, tested content areas to be represented," Files says. "So when you have a leader who gives you that platform, you make good on it. This was the group's third mural project in four years, having only missed the COVID lockdown year."
"I've always been supported by our principal, Stacey Johnson," Files continues. "I'm given a voice to express, and she trusts me to represent our school. We've already begun discussing creating a Performing Arts mural next year. The legacy of our students' contributions to our school, and community at large continues..."
© 2022 Team BCPS