Image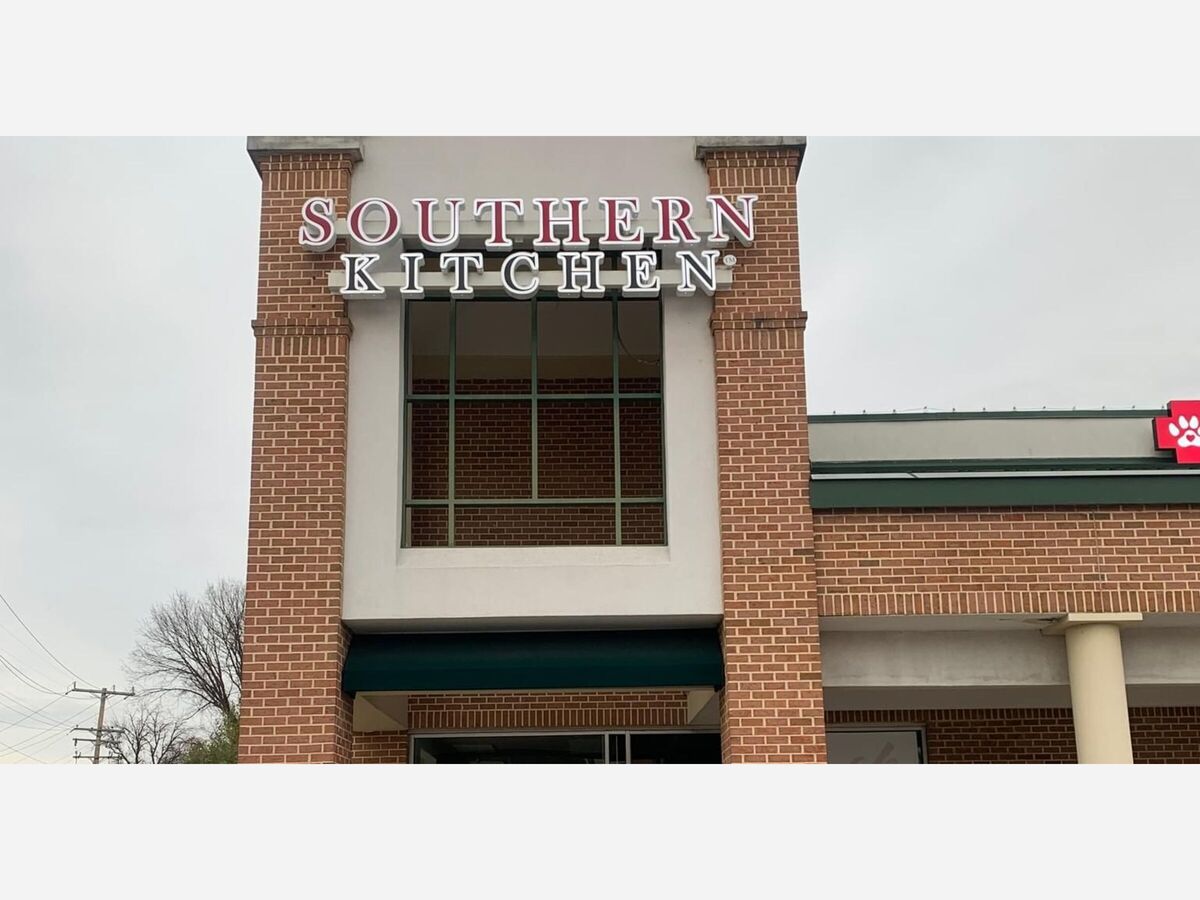 Jewish Family Helps Greek Friends Who Hid Them During the Holocaust Open Beloved Restaurant
When Vasilios Kanaras ran into financial trouble before opening The New Southern Kitchen in Maryland earlier this year, longtime friends helped him as a way to repay a kindness from long ago
By KC Baker, PEOPLE
At the beginning of the year, longtime restaurateur Vasilios Kanaras worked round-the-clock to open a new restaurant.
"The place is gorgeous," 48-year-old Vasilios tells PEOPLE in this week's issue about his restaurant, The New Southern Kitchen in Hunt Valley, just north of Baltimore.
As he and his wife prepared to open the restaurant, pricey electrical repairs popped up out of nowhere and halted their ambitious plans.
"The money I was expecting to use to open the place was now gone," he says.
Vasilios had already "lost everything" when the COVID-19 pandemic forced him to close his bustling lunch spot, The Crabby Greek, in Towson, months earlier.
Gratitude and happiness: Bond between 2 families still strong 80 years later
Mindy Basara, WBAL-TV
COCKEYSVILLE, Md. —

When the owner of the Crabby Creek restaurant in Towson lost his business during the coronavirus pandemic, he didn't give up and opened up a new establishment, but then more obstacles presented themselves and the situation looked bleak.
What happened next is re-payment from another family, 80 years in the making.
The Southern Kitchen in Hunt Valley is now open for business. At the table, members of two families — one Greek, one Jewish — who share a remarkable story that ends at the restaurant, but began when Angela Kanaras (then Michalos), and Josephine Becker (then Velelli), were little girls in Greece at the height of World War II.
Kanaras' and Becker's fathers knew each other. Recognizing the danger to Jewish families, Kanaras' father invited the Velellis to come to their village and hide from the Nazis in a barn on their property.
They successfully evaded the Nazis, but that's not the end of the story.
In 1951, Kanaras' family migrated to Baltimore.