Image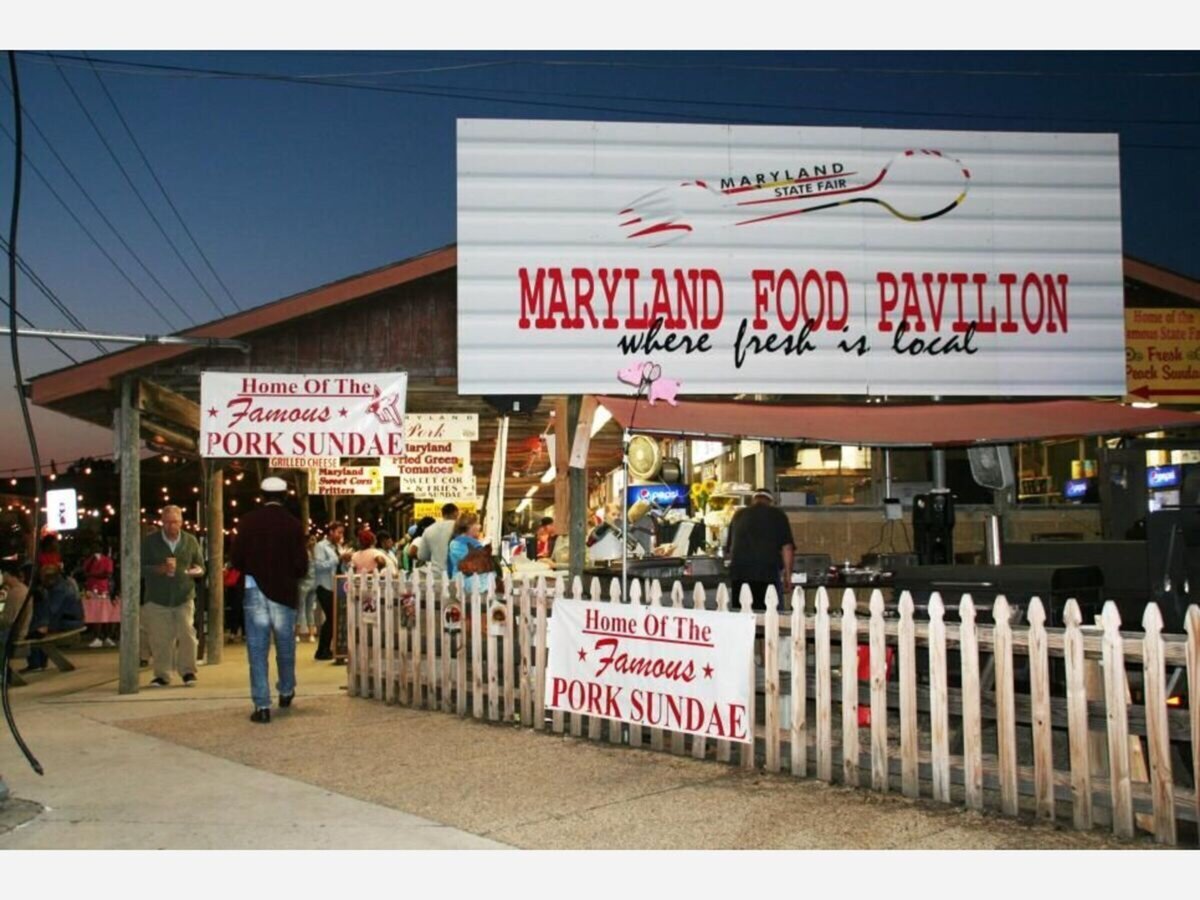 Maryland: Crabby Patty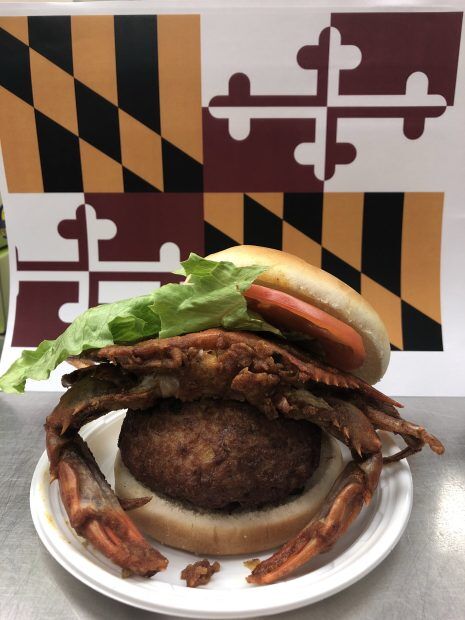 photos MD STATE FAIR
Horse racing may be a major attraction at the Maryland State Fair, but we'd rather place our bets on the regionally-inspired crab cakes. Get a taste at the Maryland Foods Pavilion, which turns out the Crabby Patty. The FOOD NETWORK calls it the "best" of the fair.
To make this sea-kissed sandwich, a no-filler crab cake and a fried soft-shell crab are piled onto a roll with lettuce and tomato. Round out the meal with other locally-accented fair favorites, including a corn on the cob dusted with Old Bay and a peach sundae featuring slices of fresh Maryland peaches and whipped cream perched on a mound of yogurt.
DURING THIS TIME OF COVID LOCKDOWNS AND SEEMING DISARRAY IN OUR WORLD, THE MARYLAND STATE FAIR COMES AT A GOOD TIME. THIS IS A CHANCE TO CELEBRATE THE BEST OF THE STATE FOR THE COMING DAYS AMONGST FELLOW MARYLANDERS, AND LOSE YOURSELF IN THE SHEER JOY OF OUR LONG-TIME TRADITIONS. SEE YOU TOMORROW, ENJOY.