Image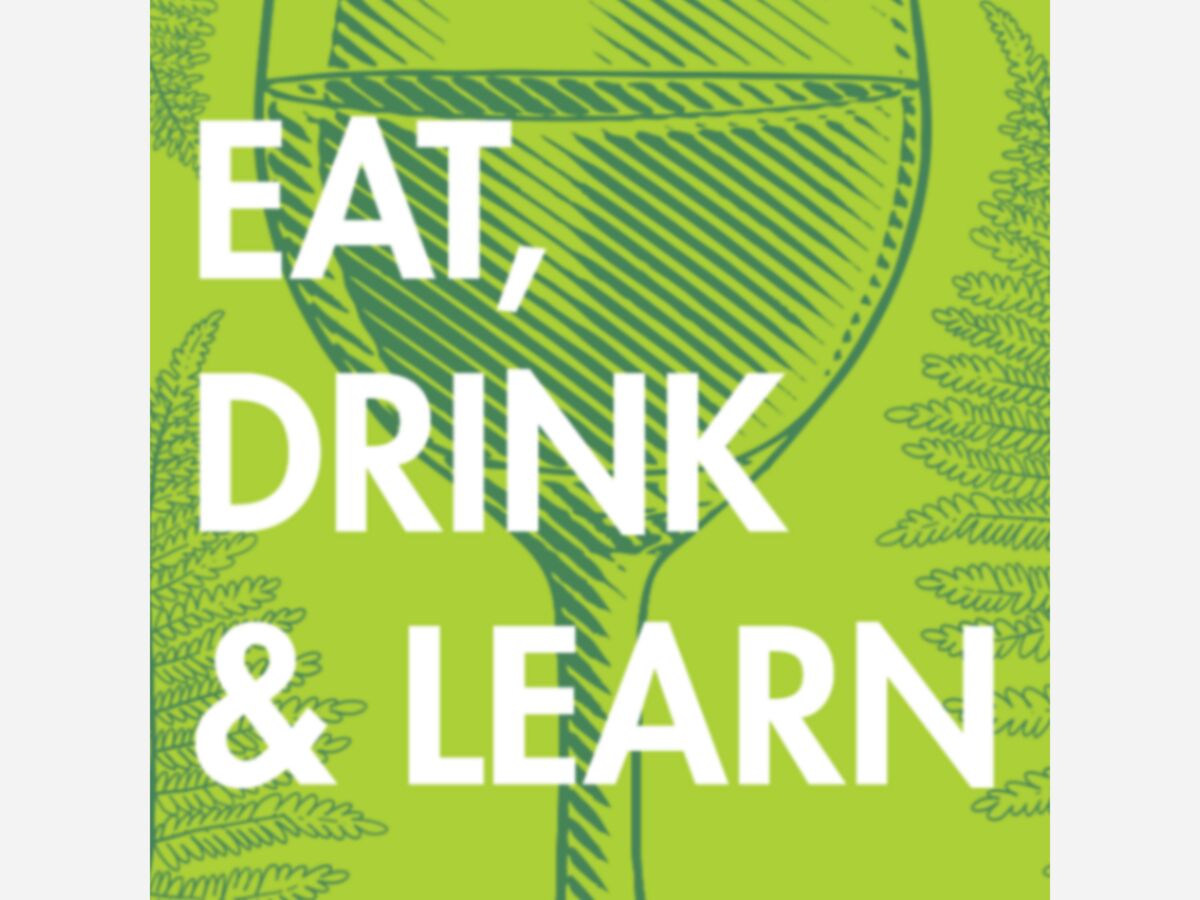 "A sense of curiosity is nature's original school of education."
- Dr. Smiley Blanton
While the calendar new year begins in January, for many of us it really kicks off in September. Just as the seasons change, so do our rhythms, as summer quickly becomes a memory and we get back into the mode of teaching and learning.
This is especially evident here at Irvine, as our summer campers are gone and our educators are welcoming curious and excited students for this new year. Our Nature Preschoolers have returned, and this week we welcome back our Forest Explorers, Earth Friends homeschoolers, and field trip groups. Later this month our after-school program, Eco-Explorers, will start in schools across Baltimore City and County. We are proud to serve as an accessible destination for curiosity to take root.
Many of us adults follow a similar pattern, trading the relaxed summer schedule for a more structured one. We hope that you will carve out time to participate in our adult education opportunities including a new season of Eat, Drink & Learn, more Health and Wellness programs, and great events like Pumpkins on the Green.
Irvine is a place for learning - for all ages! Make sure to fuel your curiosity and love of nature with the many great class offerings available here at Irvine. And of course, you're always welcome to come explore the 211 acres of forests, meadows, and wetlands and see what you discover.
Check out our CALENDAR OF EVENTS and sign up today.
The 2022-23 Eat, Drink & Learn adult lecture series begins Thursday, September 22nd. This season includes 7 evenings at Irvine, 7 guest experts from all over the Mid-Atlantic region, 7 presentations on species, habitats, and entire ecosystems that are RARE, THREATENED & ENDANGERED. Season packages and single tickets available for purchase (member discounts apply). PURCHASE TICKETS TODAY
Health & Wellness in Nature continues to expand at Irvine. This fall we are pleased to introduce new programs and welcome back popular classes that foster improved mental health and build connections. Classes include yoga, herbal remedies, Qigong & Tai Chi, Acupuncture, Sound Bathing, Nature Informed Mental Health & Wellness and more. VIEW CLASS OFFERINGS
SPECIAL EVENT: Native American Indians have made, and continue to make, lasting contributions to our nation in every arena. Participate in Indigenous Peoples' Day at Irvine's re-created Native American site, to discover more about Maryland's First People. Saturday, October 8th. Learn about pre-colonial American Indian culture with hands-on activities and demonstrations of traditional skills. Help harvest our 3 sisters garden, grind corn, throw an atlatl, start a friction fire, make cordage and more. We are pleased to donate a portion of the program fee to the Baltimore American Indian Center. LEARN MORE
SCHOOLS CLOSED? No problem! Your child will love spending their day away from school exploring the great outdoors, inspired by animal encounters, guided hikes, science experiments, green crafts, environmental games, and more. Campers will enjoy themselves so much, they might not realize how they learned during a 'day off.' Irvine is offering nine DAY OFF camps (9AM-4PM) for students age 5-12, on dates when Baltimore area schools have closed. Sign up for one or multiple. REGISTER TODAY
IRVINE MEMBERS BENEFIT: Irvine memberships include free year-round admission for the entire household and are key to supporting our critical mission of education and conservation. An Irvine membership includes unlimited free admission, exclusive events, and special discounts. Plus, an annual membership to Irvine makes a GREAT GIFT! Click for further details.
LIMITED SPACE: Earth Friends Outdoors Fall and Full Year Classes begin this week, with limited openings in select classes. Irvine's all-outdoor homeschool classes are designed to connect children with the natural world through hands-on, child-led, experiential learning. With a variety of options to fit every family, Earth Friends serves children, ages 4.5-14. Your child will engage in hikes, live animal encounters, and on-trail investigations across Irvine's 211 acres. VIEW CLASSES & SIGN UP
Planning a wedding, b'nai mitzvah, or other special event? Looking for a unique venue that aligns with your vision of green living? Irvine provides beautiful vistas and an unforgettable experience for you and your guests. Lush greens on our 211-acre property make for stunning photos. All Irvine vendors are eco-friendly, and your rental fee supports our nonprofit mission to educate and inspire people to explore, respect, and protect nature. Contact Rental Coordinator, Jessica Moran to schedule a tour.
Mark your calendars for this special evening of live music, delicious food and spirits, and amazing silent auction, benefiting Irvine: Friday, October 28th. Grab a group and purchase a table. VIP Tickets Now Available. Interested in sponsoring Pumpkins on the Green? Contact Anna Lincoln Whitehurst at 443-738-9236 today. This blue-jean chic 'ungala' promises to be spectacular and will sell out! Learn More.
What does it really mean….to support Pumpkins on the Green?
Now in its 14th year, Pumpkins on the Green is Irvine's signature annual fundraiser supporting our nonprofit's efforts to connect children and families with nature. Each October this event welcomes hundreds to what is considered the best fall party in the area. But really the impact is felt all year, as proceeds from the event provide opportunities for underserved students, underwrite public programming, and allow for conservation of our 211 acres.
We are grateful to our Pumpkins on the Green sponsors, VIP underwriters, and individuals who have generously embraced our mission and demonstrated a commitment to providing access to nature through our impactful environmental education programs.
It's not too late to join the generous companies and individuals who have signed on this year. Gather your colleagues, clients, and friends, and enjoy a festive fall atmosphere, refreshing drinks, scrumptious food, fabulous live music, and outstanding silent auction under the big tent at Irvine on Friday, October 28th. Your support of Pumpkins on the Green fuels our work throughout the year, making a difference in the lives of thousands in our community.
More News from Timonium