68 MARYLANDERS REMEMBERED
Image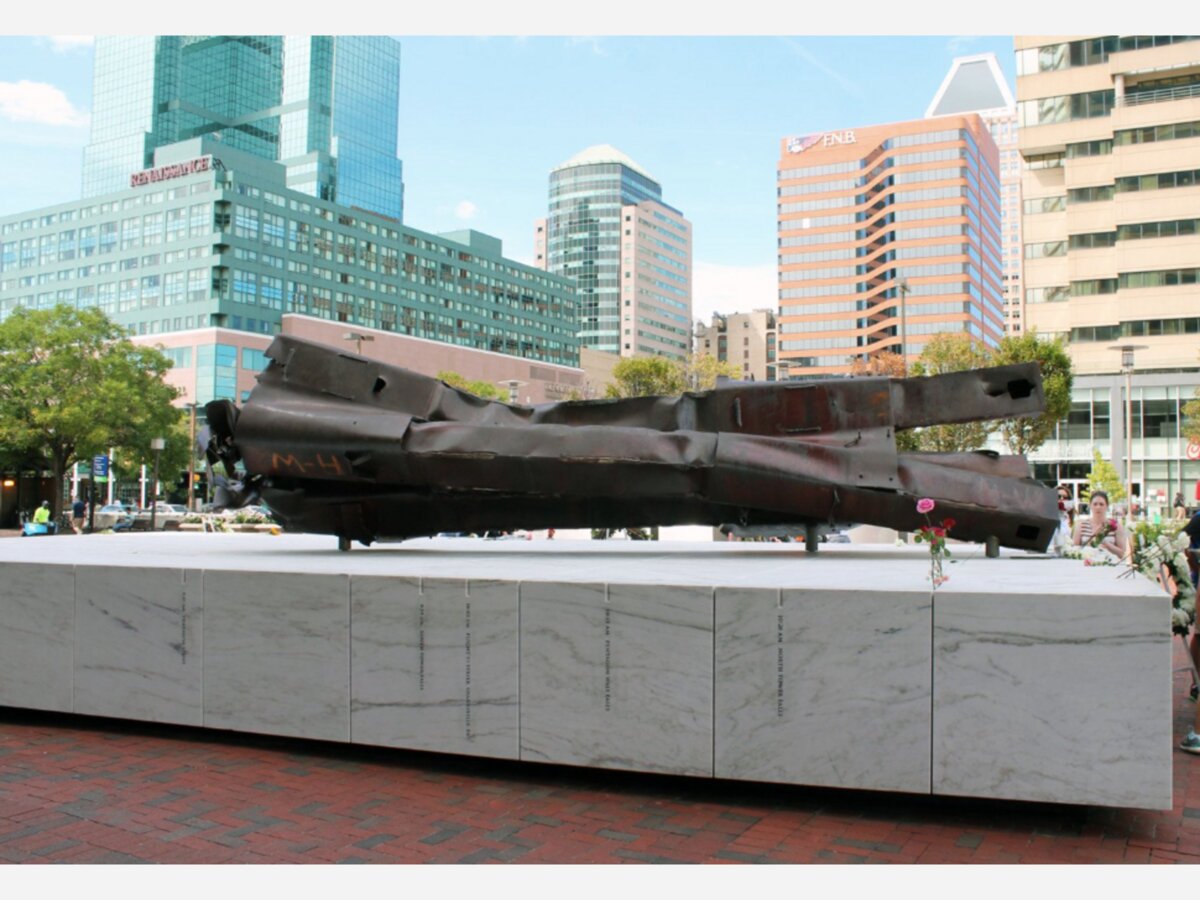 Photo by Silman via its website
THE 9/11 MEMORIAL OF MARYLAND
For millennia, people have used art to commemorate important events as well as honor those who have died. The 9/11 Memorial of Maryland at the Baltimore World Trade Center is a beautiful example of a monument that does both.

The memorial was designed by Steve Ziger, Douglas Bothner, and Matthew Rouse of Ziger/Snead Architects of Baltimore. It was completed in September 2011 to coincide with the 10th anniversary of the attacks.

At first glance, the structure appears fairly straightforward. Three twisted steel beams from the North Tower of New York's World Trade Center lay atop a white marble platform. The names and birthdays of the 68 Marylanders who died that day are etched into the east side of the marble base. On the south side of the base, there are notches indicating the time of each plane crash and when both towers fell.

It is remarkable enough to be able to see and touch remains from that fateful day, but there is more to this memorial than meets the eye.

Every September 11, the monument serves as a sundial. As the shadow of the World Trade Center crosses the marble plinth, it hits each notch at the designated time. However, the structure is specifically situated so that the building's shadow never fully covers the marble.

The eastward-facing side with the names of the fallen always stays in sunlight, to show that even in the darkest times, a glimmer of hope remains.
More News from Timonium