STARTING THE 47TH YEAR IN TOWSON
Image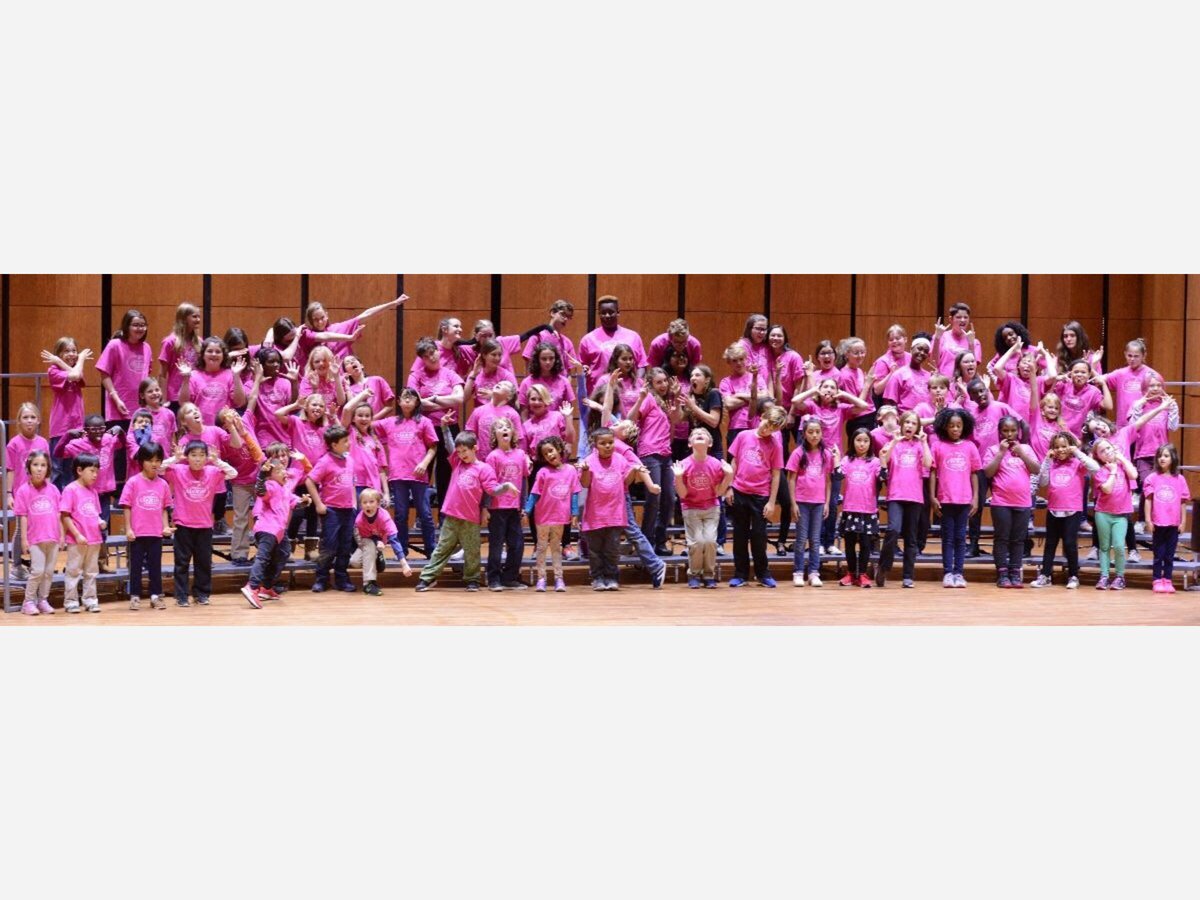 Another season of singing and learning is about to begin! Our first day of classes and rehearsals is Wednesday, September 14th. It's Children's Chorus of Maryland's 47th season, and despite the challenges that COVID has and still does present, we couldn't be more excited about where we are and what lies ahead!
We've been buzzing with activity this summer. As you may have heard, Andrea Burgoyne retired as Executive Director, after 29 dedicated years with CCM. We thank her for her service and wish her well as she enjoys the advantages of retired life!
You may also have heard that David Bielenberg was hired to succeed Andrea and has already been busy working to support and enhance all of our programs and performances. You can learn more about David here and watch his welcome message here.
But most importantly, we have new and returning students readying for the year ahead as we continue our work to inspire and empower children through exceptional and joyous musical learning and collaboration. And it's not too late to audition for the coming season! If you know any musical children who might like to join us, see below for more information.
In an environment of mutual respect, appreciation, support, and shared aspirations, our program of musical training and performance helps young people become skilled, thoughtful, and innovative citizens and leaders. So many young lives have been impacted by what we do.
Won't you help us in this vital and important work with a gift in recognition of our 47th season?
You can simply go to our new fundraising website and make your secure online donation, or you can mail us a check at the address below Please consider a gift of $1, $2, or $3 (or more!) for every year CCM has been inspiring and empowering children. That would be a gift of $47, $94, $141 or more. Whatever amount is most comfortable for you, it will make a difference. If you'd like, you can make your gift in honor of Andrea's years at CCM, in honor of and to welcome David, or – as always – in honor or memory of anyone else.
Thank you for all the ways you support CCM and our work to inspire and empower children. We look forward to sharing the gift of music with you throughout our 47th season!
With gratitude,
P.S. Checks can be made payable and sent to Children's Chorus of Maryland, 320 E Towsontown Blvd, Terrace Level, Towson, MD 21286. Thank you!