MULTIPLE EVENTS ALL MONTH
Image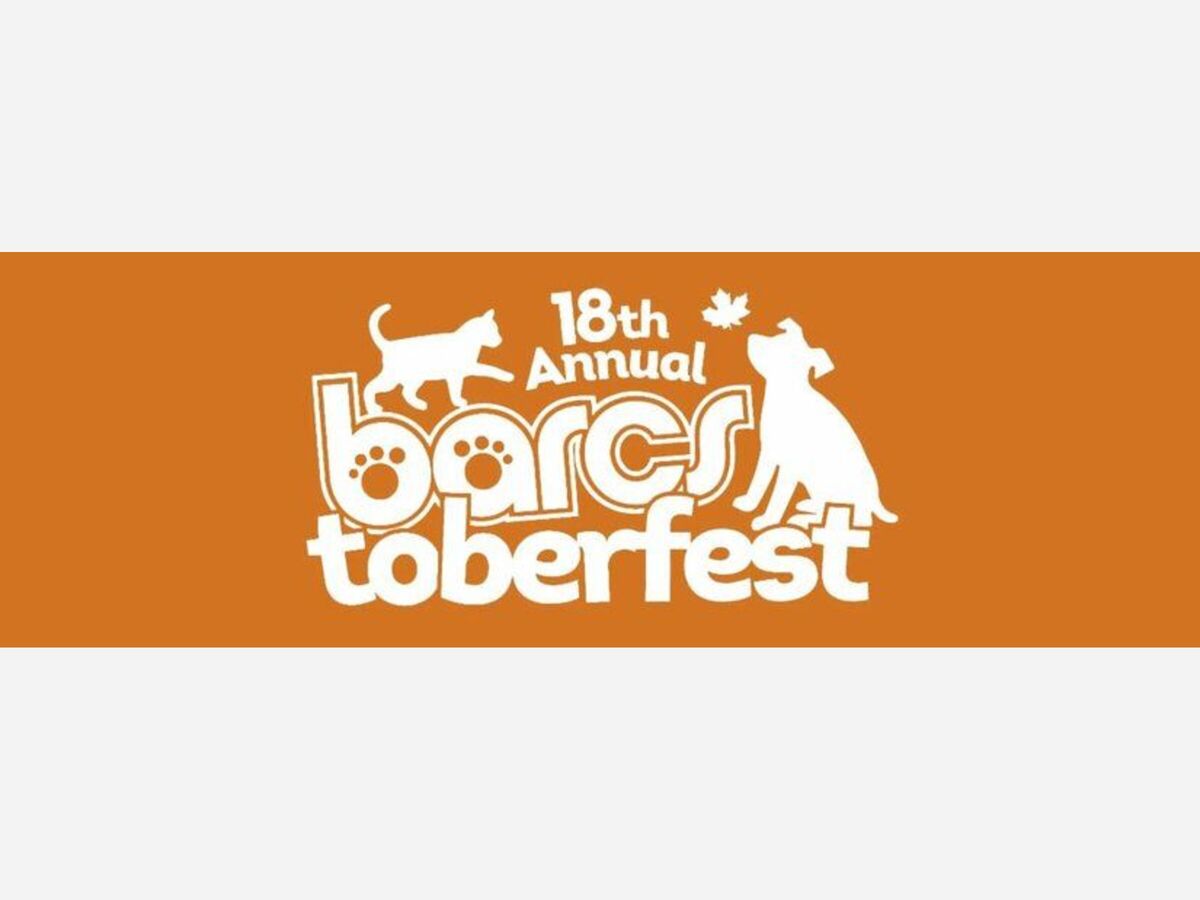 Fun before the Festival: Upcoming Events that Support BARCStoberfest
Get Buff for BARCS

Lookin' for some motivation to get fit? How about helping animals in need? "Get Buff for BARCS," orchastrated by BARCS volunteer Dan Devenny, includes nearly 10 exercise events across the Baltimore region. To learn more, or to purchase the shirt pictured here, join Dan's Facebook group!
Pet Photoshoot

Date: Sunday, October 9

Time: 11 a.m.-2 p.m.

Location: PetSmart Glen Burnie (597 E. Ordnance Rd., Glen Burnie, MD 21060)

Cost: $25

Get ready for your pet's close up! Photographer Randy Gresham of Bmore Photography will be at PetSmart Glen Burnie snapping pics of your beloved pet. Photos are first come, first serve and can include multiple pets and people.

Thank you to BARCS volunteers Randy, Erin Saul and Lindsey Moskowitz for coordinating this fun event! If you have any questions, please email Erin at e2329@aol.com.
Bingo Night

Date: Monday, October 17

Time: Doors open at 6 p.m., and games begin at 7 p.m.

Location: Friendship Bingo (1718 Dundalk Ave., Baltimore, MD 21222)

Cost: 20 games for $25 ($30 at the door)

Stretch your dauber hand for a night of bingo (organized by BARCS volunteer Adrianne Bayle)! Extra games, specials, daubers, food and dessert will be available for purchase on site.

To purchase tickets in advance, please contact Adrianne at abayle@comcast.net.
BARCStoberfest is Baltimore's favorite large scale, pet friendly festival and fundraiser that benefits the lifesaving programs and animal care at BARCS. Individual and team fundraising for BARCStoberfest raises critical funding for BARCS, Maryland's largest open admission animal shelter, which rescues more than 10,000 animals per year. Our goal this year is $350,000, so please join us to raise funds for animals in need in our community.
The 18th annual BARCStoberfest is Saturday, October 29 in Baltimore's beautiful Patterson Park. This family friendly event includes our popular 5K run and one mile walk, a pet friendly beer garden with live music, Halloween costume contests, a local food truck rally, trick-or-treating for your pet and children, a shopping market and so much more!
More News from Timonium