Image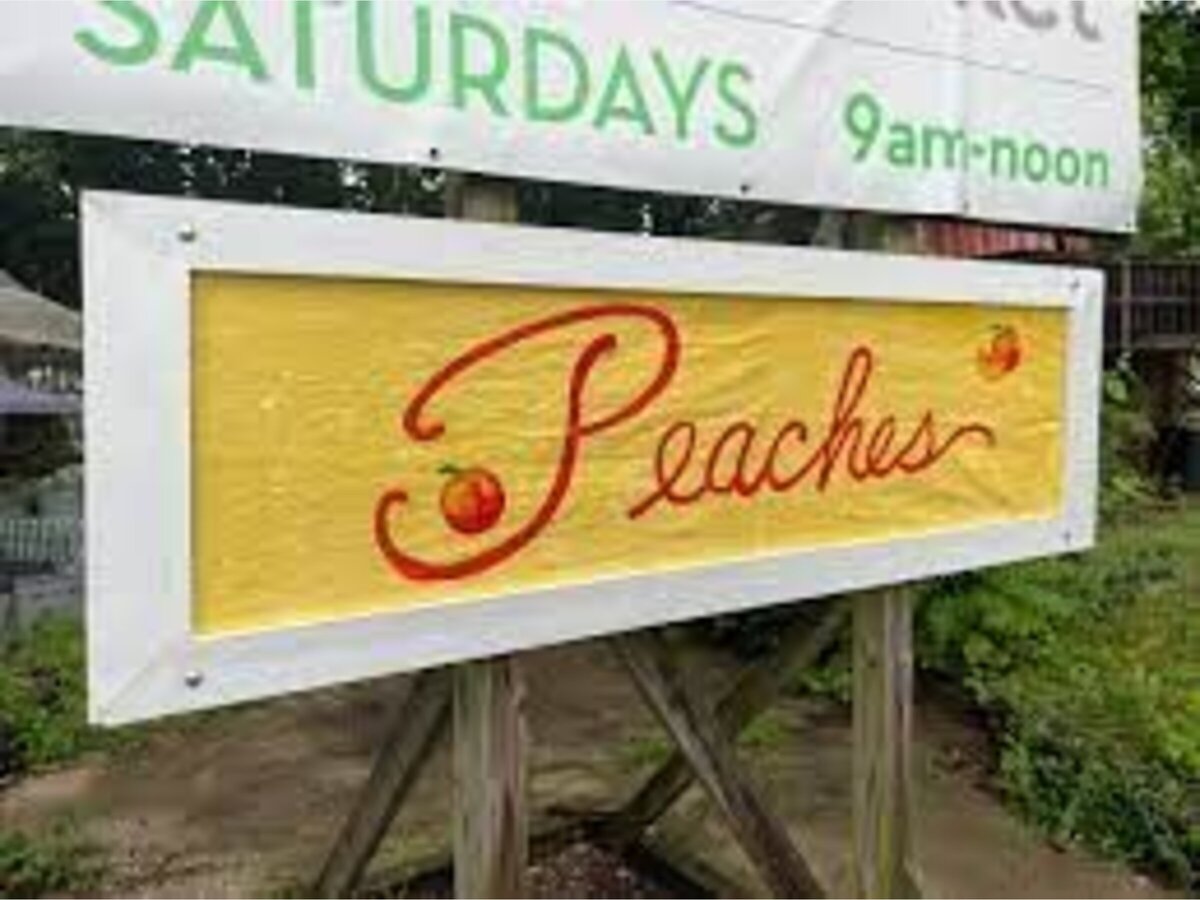 Part 3 of where to pick peaches and apples near Hunt Valley. Please view the last 2 editions of HVL for more.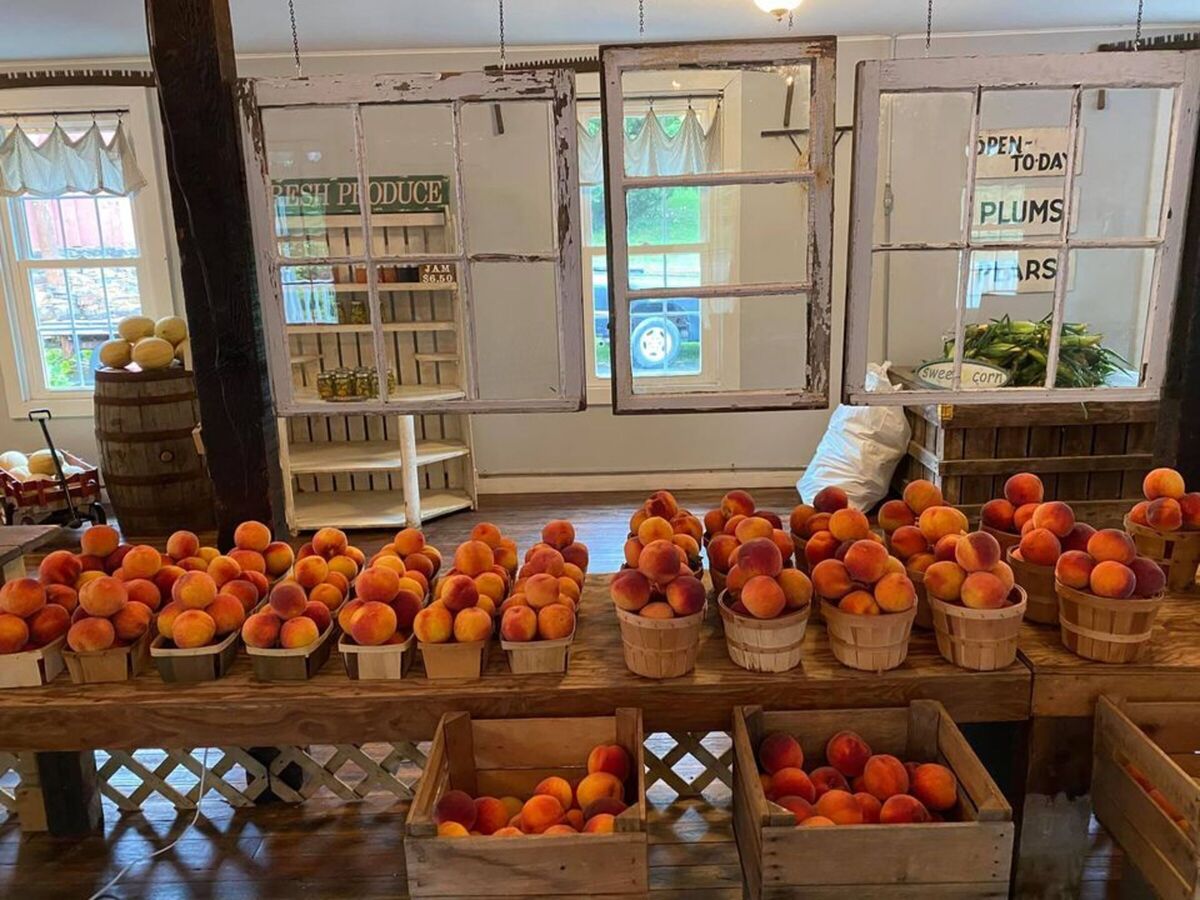 THIS IS A SERIES FEATURING PEACHES GROWN WITHIN CLOSE PROXIMITY OF HUNT VALLEY. TODAY 3 MORE SWEET CANDIDATES. PLEASE CHECK OUT THE PREVIOUS 6 FEATURED AND ------------------TELL A FRIEND ABOUT SUBSCRIBING TO HUNT VALLEY LIFE.
1) CATOCTIN MOUNTAIN ORCHARD THURMONT MD.

Stewards of the Land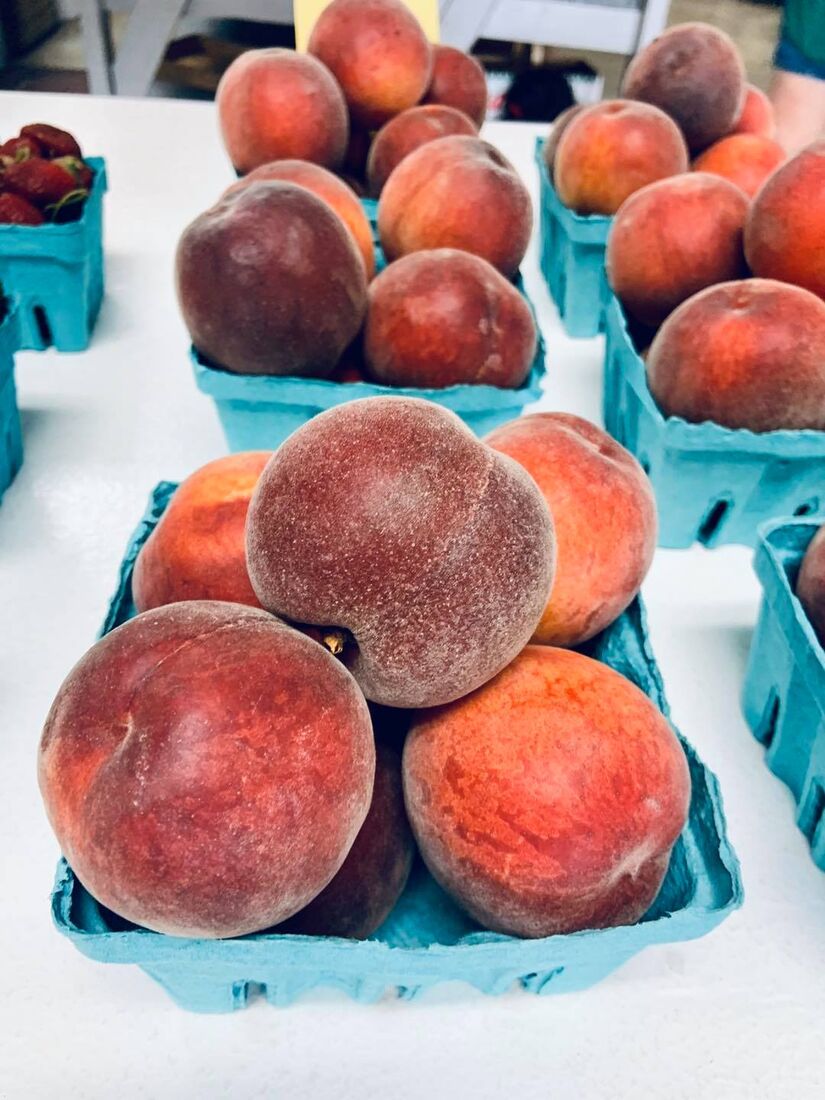 Our farm is GAP (Good Agricultural Practices) certified by the Maryland Department of Agriculture and we use low-risk Advanced IPM (Integrated Pest Management) in our orchards, helping us to grow the highest quality fruits and vegetables possible with the least impact on the environment possible.
Proud to be an IPM Grower!
Since 1961, the Black family has been a proud steward of the gentle, rolling, fertile land of the Catoctin Mountains. For over 60 years, we have grown high quality fruit using a variety of "Integrated Pest Management" (IPM) methods. In recent years, there has been an increased level of interest in food safety. But what does that mean to us the grower and you the consumer? How do we arrive at specific methods of pest management? We attend on-going educational seminars so that we are able to continue to offer you a high quality, safe, nutritious food product. Please let us share with you what it means to be an IPM grower.
What is IPM?
● An approach to managing pests (which can be insects, disease, or weeds!) using a combination of biological, chemical, and cultural methods supported by weather prediction data, pest development models, and scouting information taken directly from the orchard.
● A program that uses current, comprehensive information on the life cycles of insect and disease pests and their interaction with the orchard environment.
● An understanding of a pest's identity and habits on a farm to carefully target its control measures at the correct time and reduce the total pesticides applied during the growing season.
● A group of methods that are considered "reduced risk" treatments that are either entirely non-toxic or have a low toxicity for humans and other non-target organisms in the orchard environment.
How do we implement IPM on our farm?
IPM is a complex combination of Biological, Cultural, and Chemical management strategies. Thorough understanding and implementation of all three of these pieces helps us to "integrate" them into our pest management program. Below are common examples of each of the three categories of IPM.
• Biological: By reproducing the female sex pheromone of a number of our more persistent pests in the orchard, we are actually able to "confuse" the males and never let them find a mate – thereby controlling future generations without the use of pesticides. We also use "good bugs" (e.g. Lady Bugs & Green Lacewings) to work against "bad bugs" (e.g. Aphids). We let Lady Bugs thrive to do what they do best: eat Aphids!
• Cultural: Understanding the interaction between crops, plants, the environment, and pest organisms in an orchard goes a long way in managing the pests. In terms of pest control, simply maintaining fruit trees and plants in a horticulturally sound manner maximizes natural disease and pest resistance. By proper pruning and keeping our orchards mowed and weed-free, we limit natural pest breeding grounds.
• Chemical: Pesticide application is an integral part of any IPM program. However, with constant research and more advanced chemistries available to us, we can use "softer," less toxic products that specifically target the pest organisms instead of killing all the insects in an orchard.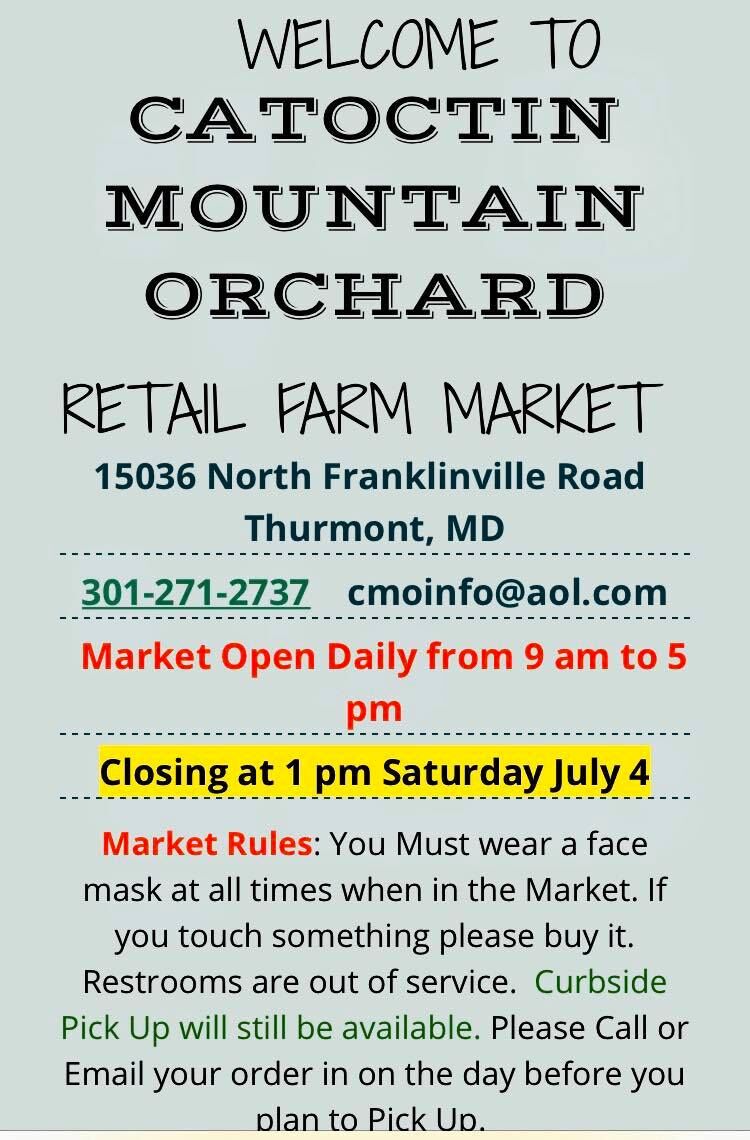 What About Organic? What's The Difference?
Just like IPM practices, organic production methods are evolving. Many of the IPM practices used on our farm are accepted organic production practices as well. Unlike organic practices, growers who responsibly use IPM make optimum use of the many management practices mentioned previously. Many IPM sprays do not qualify for use by organic standards. However, organic producers frequently use high rates of other sprays to try to control the same pests IPM growers control with their integrated approach. "Organic production" is very popular in today's marketplace, but it is not necessarily a safer, healthier, or more environmentally friendly method of fruit production. Regardless, the U.S. produce you eat is grown in a safer, more environmentally friendly manner than anywhere else in the world – and supporting your local grower will keep it that way!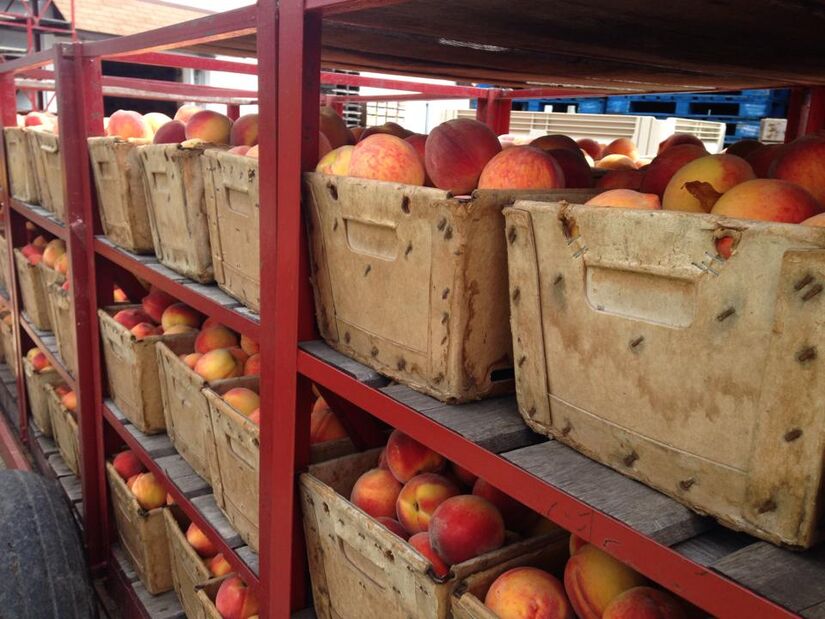 2)MOORES ORCHARD
9130 Peach Blossom Ave Perry Hall, MD 21128
Family owned and operated since 1851. We sell only locally grown produce. Peaches are our specialty!! The fruit stand is open from July thru Labor Day. Hall Rental Available
October thru June. ttps://www.facebook.com/Moores...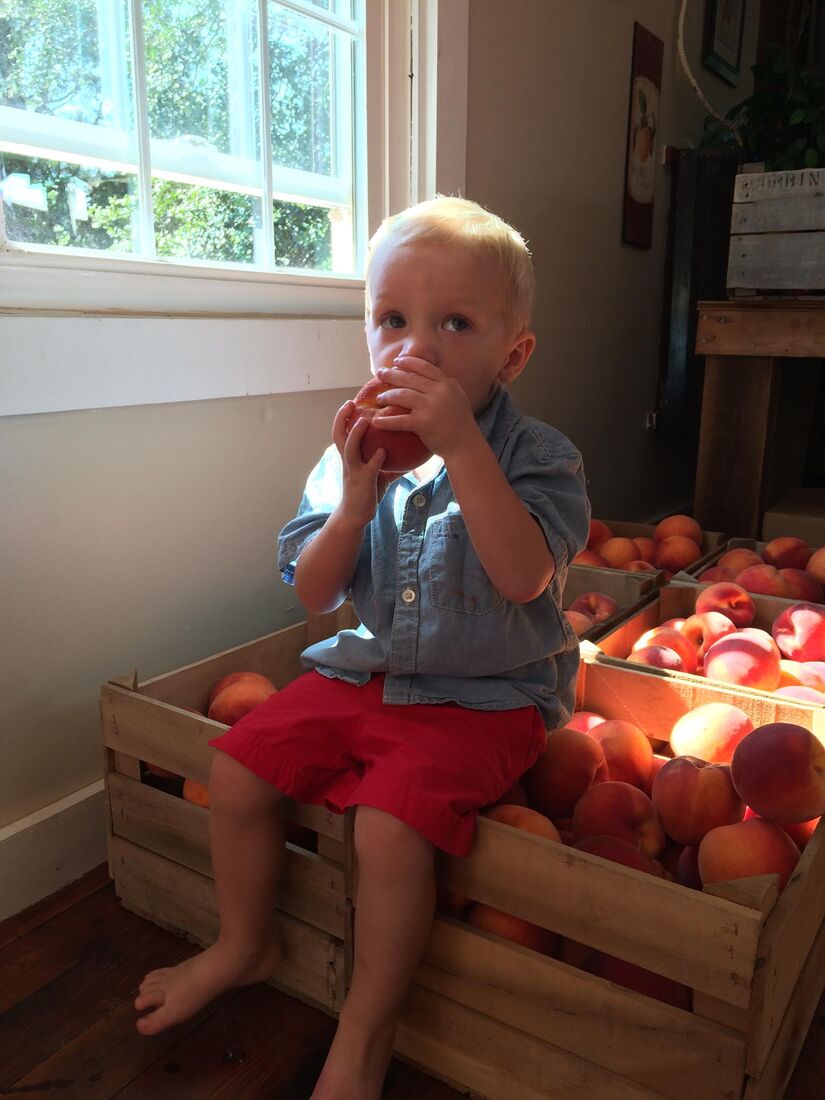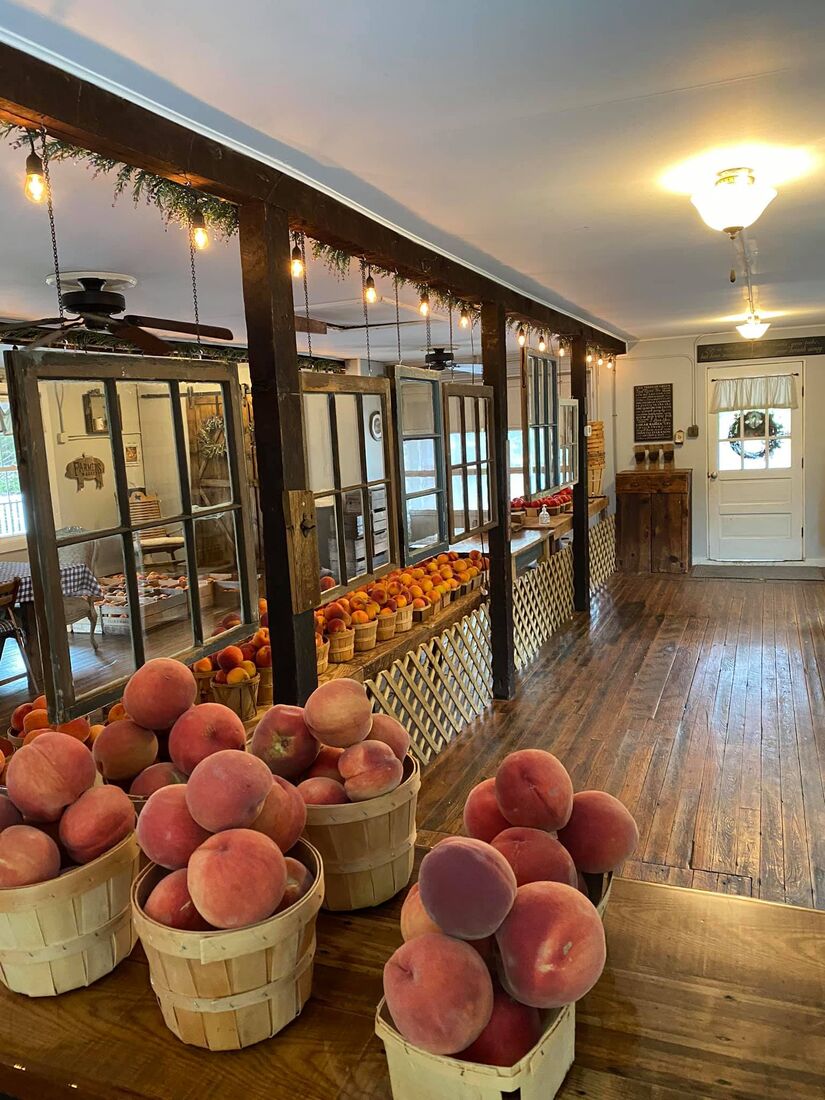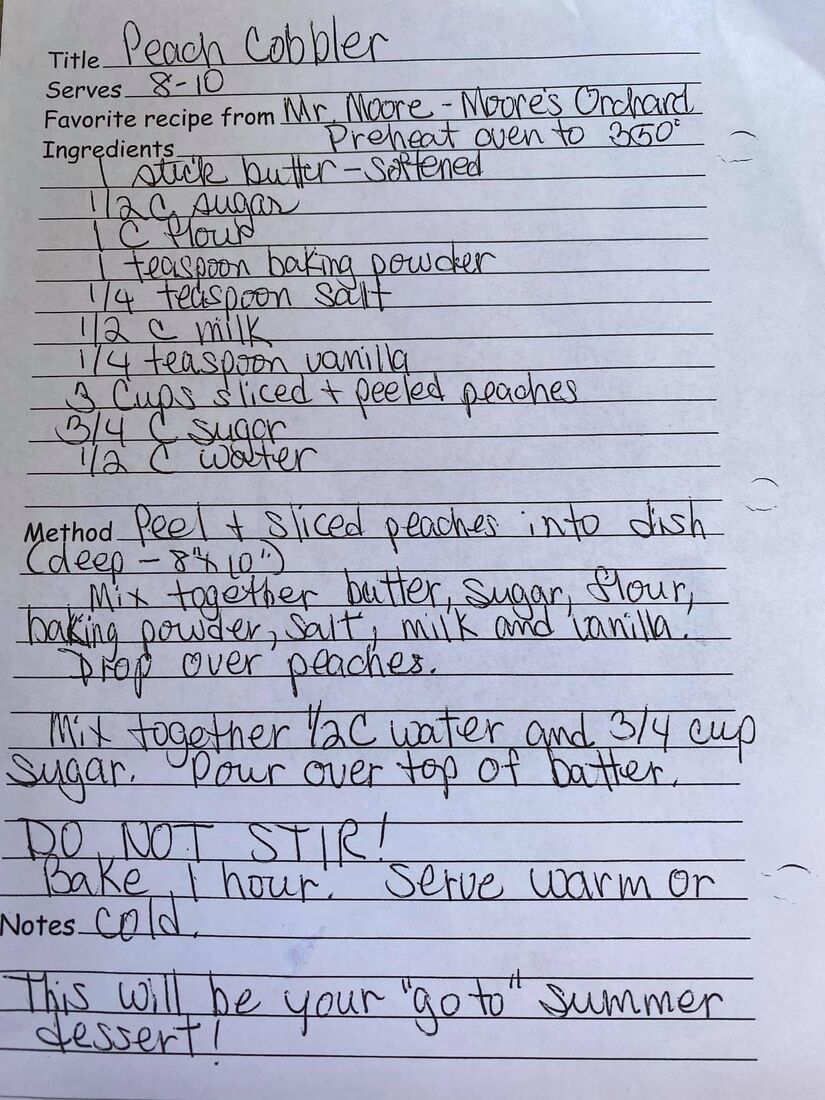 3) BUPPERT'S Doran's Chance Farm 6914 Ridge Road Marriottsville, MD 21104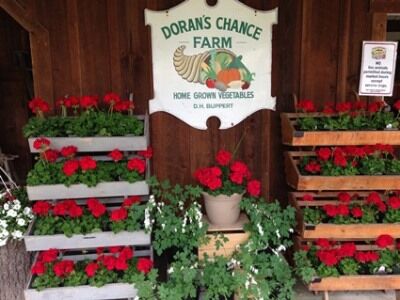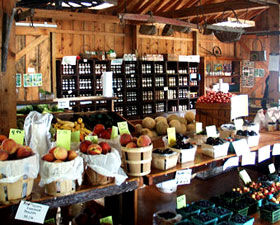 Buppert's is well known in Carroll County Maryland for fresh, home grown fruits, vegetables and healthy annuals and perennials.

The Buppert family has been farming in Marriottsville, Maryland since 1951 when the land was purchased by Doran and Helen Buppert. From the beginning the farm was a traditional farm with livestock, hay, grain, and produce. Over the years as the community grew, the demand for local, fresh produce grew. From our first "market" table on the lawn, we have sought to bring fresh and high-quality produce and healthy flowers to our neighbors. We also strive to educate our customers about stewardly agricultural and garden practices.

Make sure you come out to the farm and see what's growing at Buppert's. Fresh fruits, vegetables and flowers are available throughout the season. Support Local Agriculture.

Our farming methods focus on natural and sustainable agriculture, CLICK HERE to read more about our methods.

All fruits and vegetables are available in quantities for canning. Please call ahead for availability and to place an order.
Spring / Early Summer
FLOWERS!
Annual Bedding Plants- Impatiens, Petunias, Begonias, Marigolds,
Snapdragons, Zinnias, Melampodium and Many More!
Hanging Baskets
Geraniums
Perennials- Daisies, Bleeding Hearts, Peonies, Black Eyed Susans, Many More!
Vegetable Plants for the home gardener including Heirloom Tomatoes
Herbs - Cilantro, Basil, Catnip, Chamomile, Lemon Balm, Sage, Rosemary, Thyme and much much more.
Gardening Supplies
Bagged Mulch, Leaf Gro Soil Enhancer, "Chesapeake Blue" Organic Fertilizer, Rich Top Soil, Composted Manure
April / May / June

Tomatoes
Potatoes
Squash / Zucchini
Onions
Peppers
Dried Flowers
Fresh Cut Herbs
(varieties change during season)

"Went there for my first time and will ALWAYS get my produce here. Staff was super friendly and the potatoes, corn and peaches were all DELICIOUS!"
-- Facebook Review

July / August

Sweet Corn
Tomatoes
Peppers
Cucumber
Squash / Zucchini
String Beans
Eggplant
Onions
Peaches
Nectarines
Watermelons
Cantaloupe
Cherries
Blueberries
Blackberries
Fresh Pressed Cider
(No Preservatives)
STAY CONNECTED! SUBSCRIBE TO FREE EMAIL UPDATES FROM HUNT VALLEY LIFE