CONGRESSMAN DUTCH RECOGNIZED
Image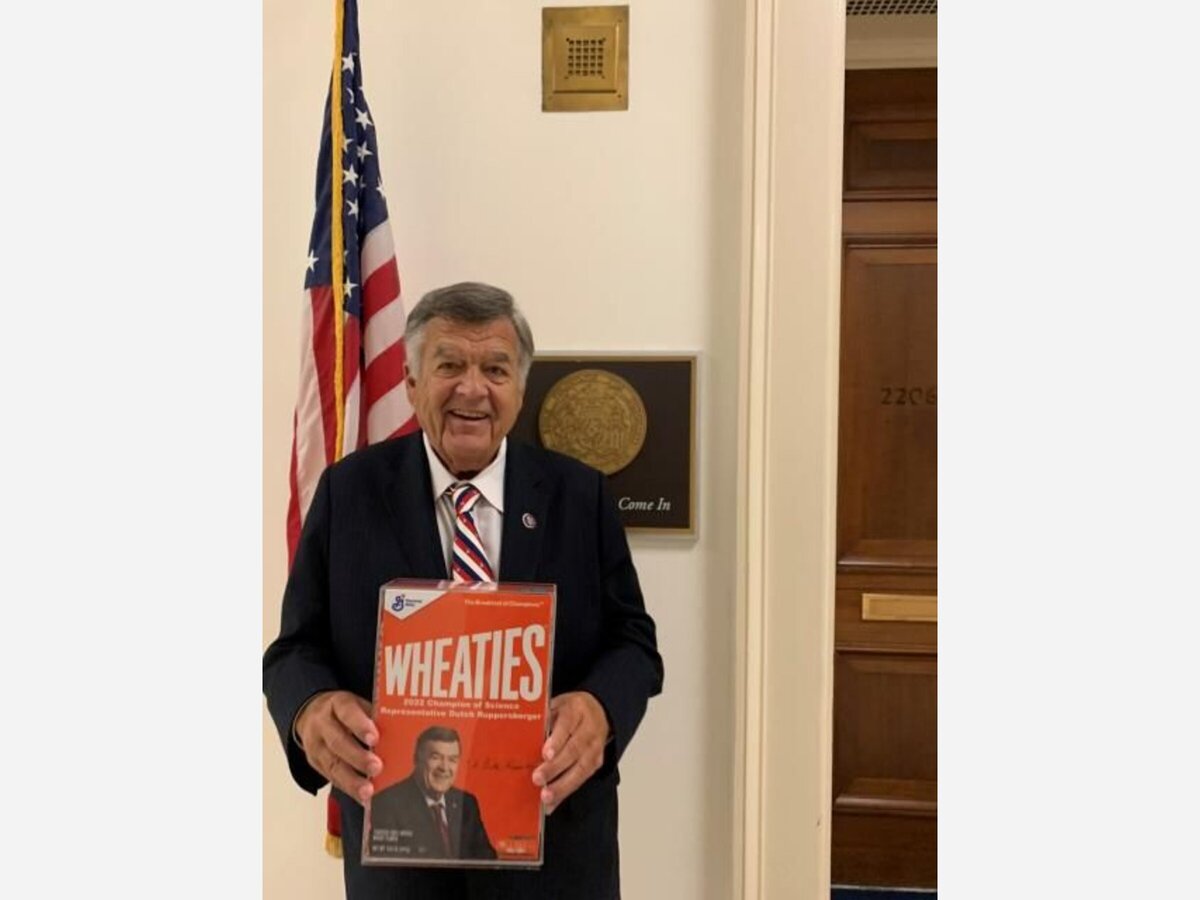 RUPPERSBERGER NAMED 2022 "CHAMPION OF SCIENCE" FOR SUPPORTING INNOVATION
Congressman was nominated for the award by Johns Hopkins University and the University of Maryland
Congressman C.A. Dutch Ruppersberger was honored last week as a 2022 Champion of Science by The Science Coalition (TSC), a nonprofit, nonpartisan organization of more than 50 of the nation's leading public and private research institutions. The award recognizes members of Congress whose actions and votes consistently reflect their commitment to federally-funded, fundamental research.
Northern Baltimore County Congressman Ruppersberger was nominated for the award by Johns Hopkins University and the University of Maryland, both members of TSC. He was among
just four Members of Congress to receive the award this year.
"It is an honor to be nominated for this award by two of Maryland – and the world's – most prestigious universities known for scientific break-throughs that are changing lives for the better," Congressman Ruppersberger said. "Science is the foundation of solving our most complicated challenges, like fighting the next COVID, climate change and cyber attacks, all of which threaten lives and livelihoods. My commitment to protecting our economy and our national security through scientific innovation will never waver."
"A stalwart supporter of scientific research throughout his legislative career, Congressman Ruppersberger is someone who truly understands how vital groundbreaking science and innovative research are to international competitiveness and the health and prosperity of all people," said Johns Hopkins University President Ron Daniels. "We congratulate him on this well-deserved honor and thank him for all he done to advance scientific research here in Maryland and beyond."
"This recognition is so well deserved. Terps are known for their fearless ideas, and we are proud to count Congressman Dutch Ruppersberger among our alums," said Dr. Darryll J. Pines, President, University of Maryland, College Park. "Throughout his career in Congress, he championed legislation in support of federally funded research to protect our national security, advance human health and enable game-changing technologies. Congressman Ruppersberger's support continues to help us solve the grand challenges of our time, and I thank him for his work to help protect our scientific enterprise."
Congressman Ruppersberger has spent nearly two decades in office championing research in medicine, space, national security, renewable energy and more. TSC specifically cited the Congressman's commitment to increased funding for as a House Appropriator, as well as sponsoring legislation like the Research Investment to Spark the Economy Act and the Chesapeake Bay Science, Education, and Ecosystem Enhancement Act to sharpen our nation's competitive edge.
"Representative Ruppersberger is a true Champion of Science," said Peter DeYoe, President of The Science Coalition. "Throughout his tenure in Congress, Congressman Ruppersberger has worked tirelessly to advance the American scientific enterprise and secure robust, consistent federal funding for fundamental research—the urgency of which has only been reinforced the last few years. His dedication has also strengthened the partnership between universities and federal research agencies and continues to support the STEM talent that will lead the next generation of American scientific innovation. We are proud to have Rep. Ruppersberger in our corner."
For nearly 30 years, TSC has recognized 109 members of Congress with the "Champion of Science" Award based on their voting records, bill sponsorships, letters of support and other activities that furthered scientific discovery and innovation. Each awardee demonstrates an unwavering dedication to supporting research institutions and the advancement of fundamental scientific advancement across all disciplines.