Local Author Dedicates Caveman Tale
Image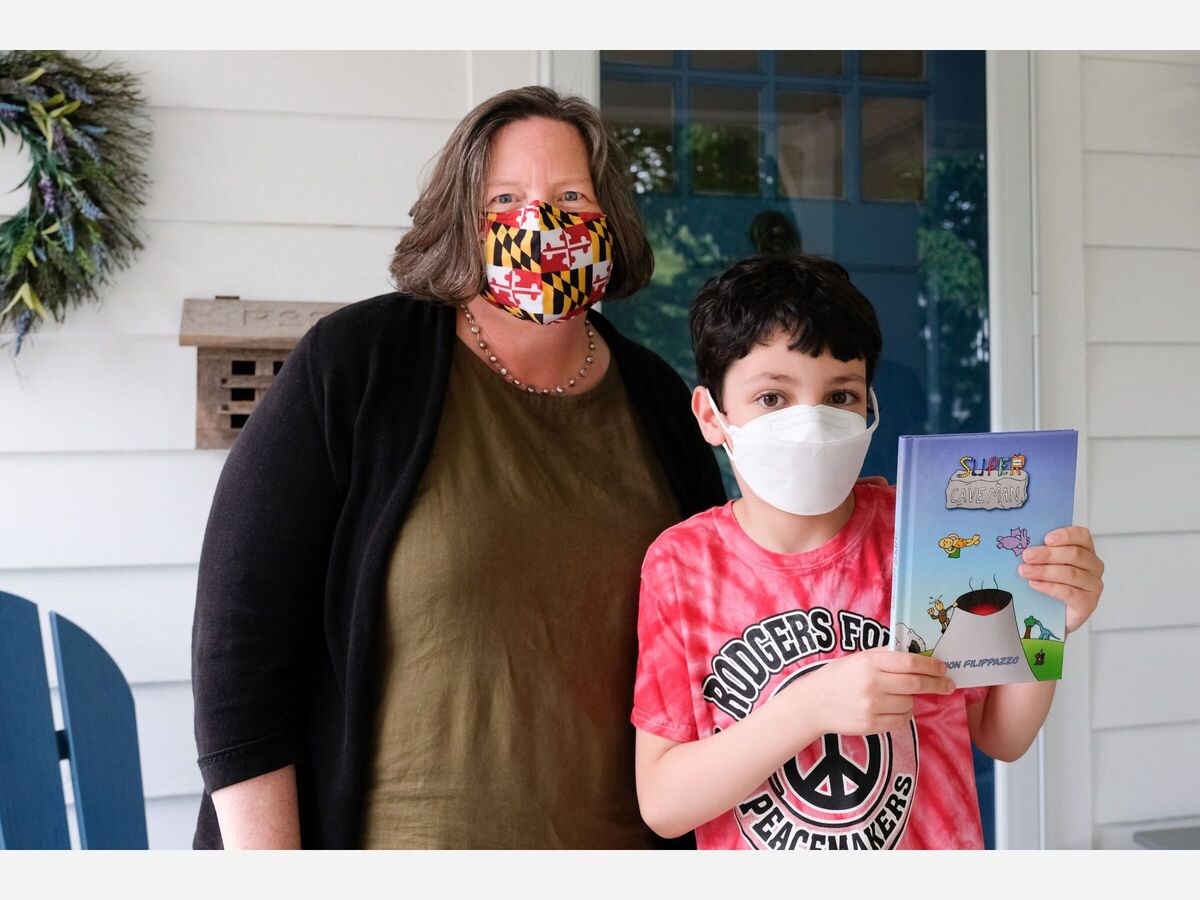 Orion Filippazzo has been an author for almost half of his life — which, when you're only 8, means you're really, really committed to your craft.
"Technically, it's a third of my life," the young wordsmith said.
See! Exacting and serious. We stan.
Orion's book, the just-released, self-published "Super Caveman," has not only sold out of its first printing, but it's helping accomplish a super feat that its titular hero could only aspire to — helping meet the needs of cancer patients, like his mom.
"The creative process is healing," said his mother Anne Sibert, who is living with and fighting non-Hodgkin's lymphoma. A few weeks ago, Sibert, 44, her husband Joseph Filippazzo, 39, and their daughter Olive, 5, hosted a book-signing celebration befitting a bestselling author at their Rodgers Forge home for about 70 people. It was a family affair, with their nieces manning a homemade concessions booth and neighbor Cliff Murphy of the band Say ZuZu providing music.
The event also turned out to be a celebrity affair i Well-wishers included Maryland State Del. Cathi Forbes, who Tweeted to spread the word about the book and got a book special delivered to her house, and children's author and Baltimore County resident Kevin O'Malley, who came to the signing.
So far, the Filippazzos have sold 140 copies and made nearly $1400 FINISH READING HERE