Image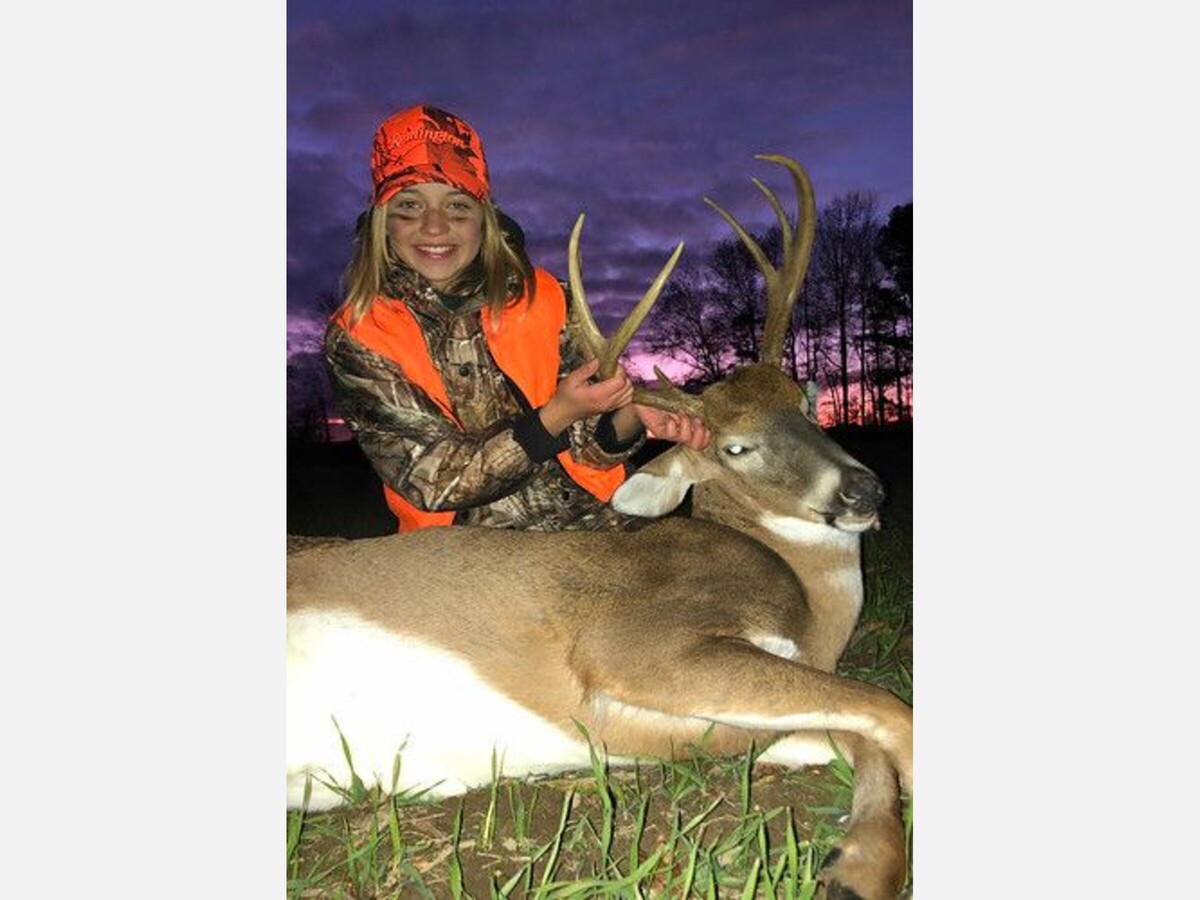 Maryland's Deer Firearms Hunting Season Opens Nov. 26
Popular Season Helps Significantly to Manage the Deer Population
Photo by Tim Ray, submitted to the Maryland Department of Natural Resources Photo Contest
The Maryland Department of Natural Resources announced that the two-week firearms hunting season for sika and white-tailed deer opens Saturday, Nov. 26 and runs through Saturday, Dec. 10, 2022. The two-week season includes Sunday hunting in all but three counties, affording hunters more weekend opportunities to hunt and contribute to managing Maryland's deer population.
"The two-week firearms season remains our most popular season with deer hunters," Wildlife and Heritage Service Director Paul Peditto said. "The harvest during this season is essential for managing the state's healthy deer population, and hunters can enjoy the camaraderie of friends and family as winter approaches."
Bag limits for the firearm season, along with other deer hunting seasons and regulations, are available in the 2022-2023 Maryland Guide to Hunting and Trapping.
Hunters are reminded that an antler-point restriction remains in effect. Deer hunters may harvest one antlered white-tailed deer within the yearly bag limit that does not meet the requirement of having at least three points on one antler. Any additional antlered deer taken within the established bag limit must meet the minimum point restriction. Licensed junior hunters and apprentice license holders, 16 years of age or younger, are exempt from this restriction.
During firearms season, Maryland requires deer hunters and their companions to wear daylight fluorescent orange or daylight fluorescent pink in one of the following manners: a cap of solid fluorescent daylight orange or pink, a vest or jacket containing back and front panels of at least 250 square inches of fluorescent daylight orange or pink, or an outer garment of camouflage daylight fluorescent orange or pink worn above the waist and containing at least 50 percent daylight fluorescent color.
Hunters should carefully inspect all tree stands and always wear a full-body safety harness while in the stand and while climbing in or out. The department strongly recommends using a sliding knot, commonly known as a prusik knot, attached to a line that is secured above the stand that allows the hunter to be safely tethered to the tree as soon as they leave the ground.
Hunters are encouraged to help others by donating deer taken in Maryland. A state tax credit offers hunters an incentive for donated deer. Other local or state programs are also available, so hunters should check with their deer processor.
Maryland Reports Strong 2022 Early Deer Season Results
Early Muzzleloader and Archery Harvests Increase 24%
Sika deer, photo by Brian Griffith
The Maryland Department of Natural Resources reports that hunters harvested 20,220 deer during the early portion of the 2022 archery and muzzleloader seasons. The harvest was a 24% increase from last year's official harvest of 16,314 deer for the same period.
The early season rebound was largely attributed to improved weather for hunting and increased hunter effort when compared to the previous year. The impacts of epizootic hemorrhagic disease (EHD) were also less prevalent, although an outbreak in Somerset, Wicomico, and Worcester counties has caused a decrease in the early harvest. EHD occurs annually in Maryland deer and does not have long-lasting effects for the deer population, nor is it harmful to humans.
The two-month harvest included 12,498 deer taken during the archery season and 7,613 harvested during the October muzzleloader season. An additional 109 deer were reported during managed hunts. The archery harvest increased 32% while the muzzleloader harvest increased 13% compared to the previous year. The sika deer harvest increased 34% from 1,211 deer to 1,623 deer.
Hunters harvested 885 deer on Sundays that were open to archery hunting during the period, accounting for 7% of the total archery harvest.
Maryland Early Season Deer Harvest, September 9 – October 31, 2022
Antlered
Antlerless
Total
2021
2022
% Change
2021
2022
% Change
2021
2022
% Change
Allegany
399
430
7.8
336
416
23.8
735
846
15.1
Anne Arundel
206
234
13.6
281
364
29.5
487
598
22.8
Baltimore
483
532
10.1
824
1,073
30.2
1,307
1,605
22.8
Calvert
175
175
0
217
278
28.1
392
453
15.6
Caroline
whitetail
178
184
3.4
222
393
77.0
400
577
44.3
sika
0
0
*
0
1
*
0
1
*
Carroll
415
519
25.1
724
889
22.8
1,139
1,408
23.6
Cecil
279
346
24.0
480
634
32.1
759
980
29.1
Charles
226
303
34.1
256
379
48.0
482
682
41.5
Dorchester
whitetail
153
133
-13.1
200
274
37.0
353
407
15.3
sika
531
745
40.3
548
737
34.5
1,079
1,482
37.3
Frederick
544
633
16.4
762
1,126
47.8
1,306
1,759
34.7
Garrett
619
893
44.3
412
549
33.3
1,031
1,442
39.9
Harford
340
323
-5.0
507
680
34.1
847
1,003
18.4
Howard
209
200
-4.3
385
467
21.3
594
667
12.3
Kent
265
257
-3.0
314
438
39.5
579
695
20.0
Montgomery
296
321
8.3
553
655
18.4
849
976
15.0
Prince George's
196
205
4.6
238
283
18.9
434
488
12.4
Queen Anne's
241
235
-2.1
330
431
30.6
571
666
16.6
St. Mary's
186
267
43.5
234
381
62.8
420
648
54.3
Somerset
whitetail
109
100
-8.3
206
216
4.9
315
316
0.3
sika
4
15
*
2
1
*
6
16
*
Talbot
152
149
-2.0
185
198
7.0
337
347
3.0
Washington
399
570
42.9
463
698
50.8
862
1,268
47.1
Wicomico
whitetail
167
133
-20.4
298
279
-6.4
465
412
-11.4
sika
56
47
*
39
41
*
95
88
*
Worcester
whitetail
170
128
-24.7
269
226
-16.0
439
354
-19.4
sika
16
17
*
15
19
*
31
36
*
Total
7,014
8,094
15.4
9,300
12,126
30.4
16,314
20,220
23.9
*Small sample size
More News from Timonium