Image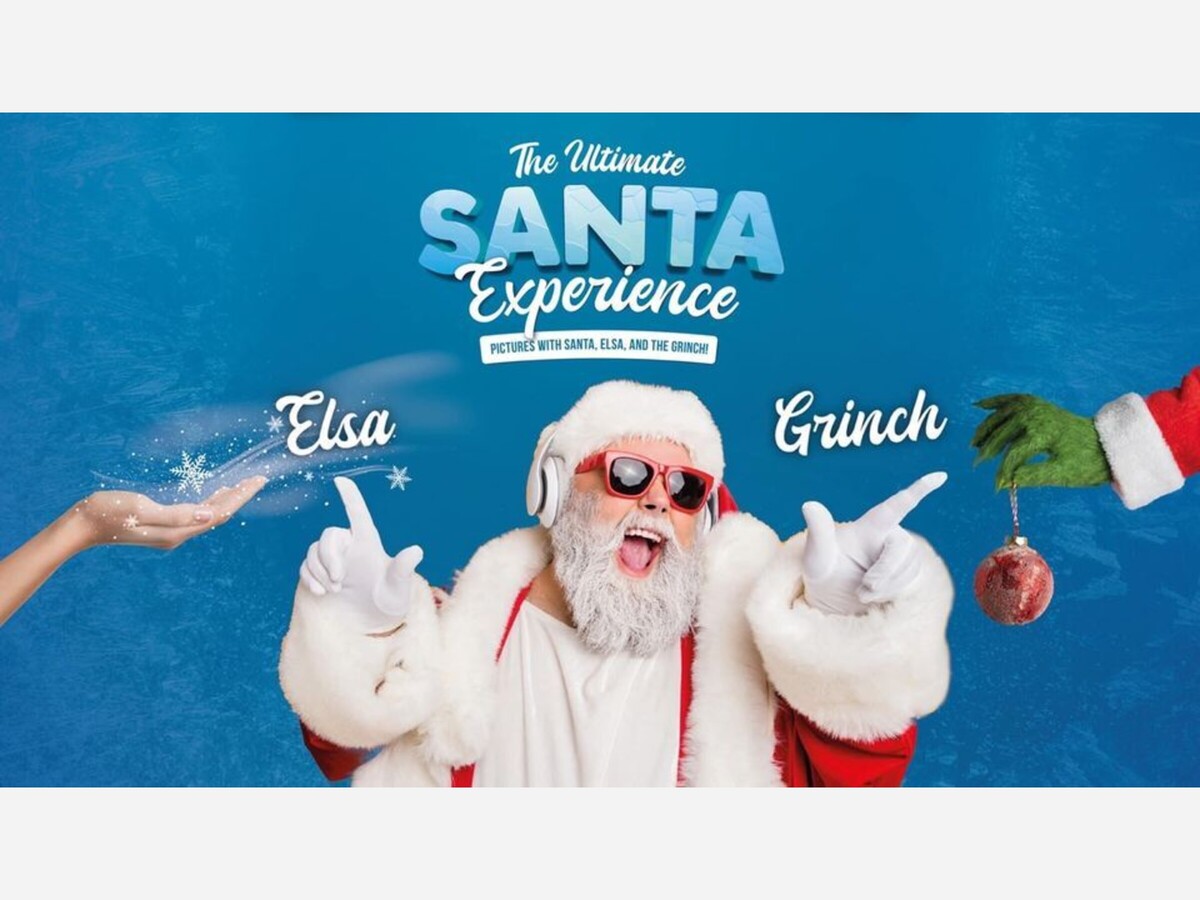 100 Lakefront Dr, Cockeysville, MD 21030
WHAT IS THE ULTIMATE SANTA EXPERIENCE?
The Santa Experience is a semi – private visit with Santa, where children can experience a magical encounter with Santa, interact with him while enjoying story time, cookies, hot chocolate, making Santa letters and pictures with Santa.
Christmas is coming and we're so excited to welcome Santa, the Grinch, and Elsa to Cockeysville this year! His elves have been working so hard to transform the School Aged Childcare Center into Santa's workshop, with lots of fun for every boy and girl!
The Ultimate Santa Experience - $20/per child
(Only children are required to have a ticket at this event)
Craft Tables where children can write and decorate letters to Santa before seeing him.
Private visit with Santa
Photos with Santa, Providing (three digital photo will be provided by email after the event)
Parents can take their own photos and videos during the session
Santa's treats of brownie and hot chocolate will be served
Storytime narrated by a professional storyteller to truly capture the Christmas spirit.
We can't wait to welcome you to the Ultimate Santa Experience this year! Our team of elves is so excited to welcome you to the center this Christmas!
Space is limited. 
This is a timed ticketed event - please arrive at your designated arrival time. Early or late arrivals cannot be accommodated.
Tickets are non-refundable. Tickets may be transferred to another available time slot for an additional $10 transfer fee.
DO I NEED AN APPOINTMENT FOR MY SANTA SESSION?
Yes, you will need an appointment for your Santa Session. We have limited times and can only accommodate so many people each thirty-minute session.
Date: Sunday December 18, 2022
Session 1 – 8:00AM
Session 2 – 8:30AM
Session 3 – 9:00AM
Session 4 – 9:30AM
Session 5 – 10:00AM (You are currently registering for this session ONLY)
Session 6 – 10:30AM
Session 7 – 11:00AM
Session 8 – 11:30AM
Location:
Kid's Revolution
100 Lakefront Drive
Cockeysville, MD 21030
(Located in building letter A in the front. Sometimes Google map tends to take visitors to the back)
You do not have to wait in long lines for hours. Your child will have the very unique experience of meeting Santa, in Santa's very own workshop. This is a private session, for you and your family. It is wonderful to watch as we create a magical experience that your children immerse themselves in.
Get your child's ticket today!