Image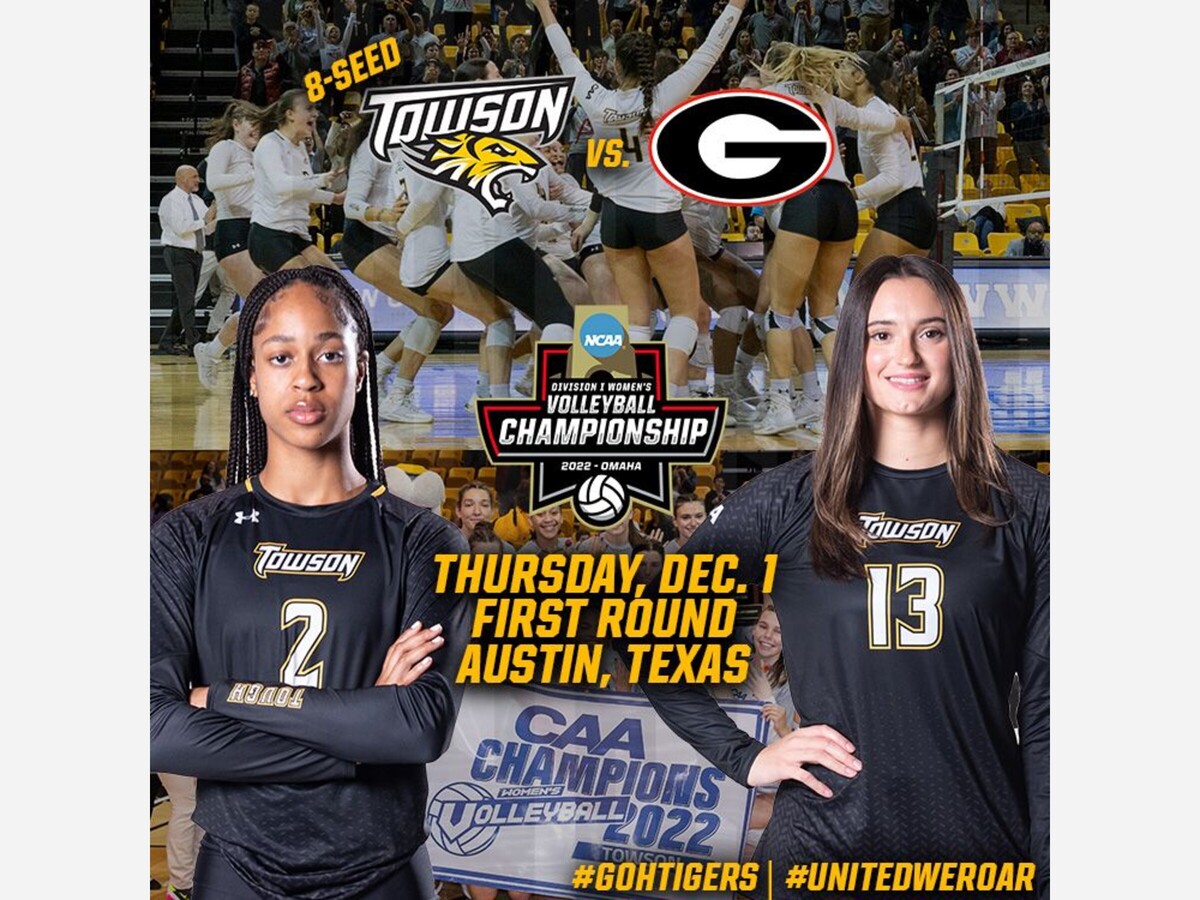 8-SEED TOWSON VOLLEYBALL DRAWS GEORGIA FOR FIRST ROUND OF THE 2022 NCAA TOURNAMENT
TOWSON, Md. – The 8-seed Towson University volleyball team is headed to Texas to play Georgia in the first round of the 2022 NCAA Tournament as the bracket was revealed on the NCAA selection show on Sunday.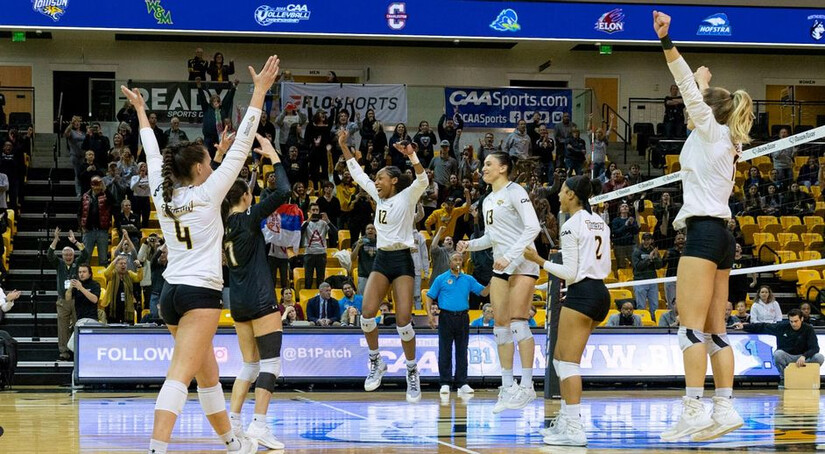 Towson will play Georgia on Thursday, Dec. 1 at 6 p.m. ET (5 p.m. CT) at the Gregory Gymnasium, hosted by the University of Texas. The winner will play the victor of Texas-Fairleigh Dickinson on Friday, Dec. 2 in Austin.
The Tigers earned an 8-seed, marking them as one of the top-32 teams in the country.
Towson earned its place in the NCAA Tournament as the 2022 Colonial Athletic Association (CAA) Tournament champion. The Tigers stand 29-1 overall, including 18 3-0 victories and a victory over then-#7 Pittsburgh 3-1 on the road.
This is Towson's fourth consecutive trip to the postseason and fifth overall. The Tigers went to Pittsburgh last season and challenged Penn State, taking set two before falling in four. Towson is looking for its first victory since 2019 when the Tigers defeated American in five at Penn State.
Georgia finished in third place in the Southeastern Conference (SEC), going 22-7 overall and 13-5 in its league. The Bulldogs are facing their third CAA team, having neutral site victories over Charleston and Northeastern.
This will be the first time Towson has ever played an SEC opponent in the NCAA Tournament.
The team gathered in SECU Arena for the NCAA selection show to find out where it was going for the postseason. Student-athletes, coaches, staff and supporters were on hand for the celebration.Print Friendly Version
©2022 Towson University Athletics