Image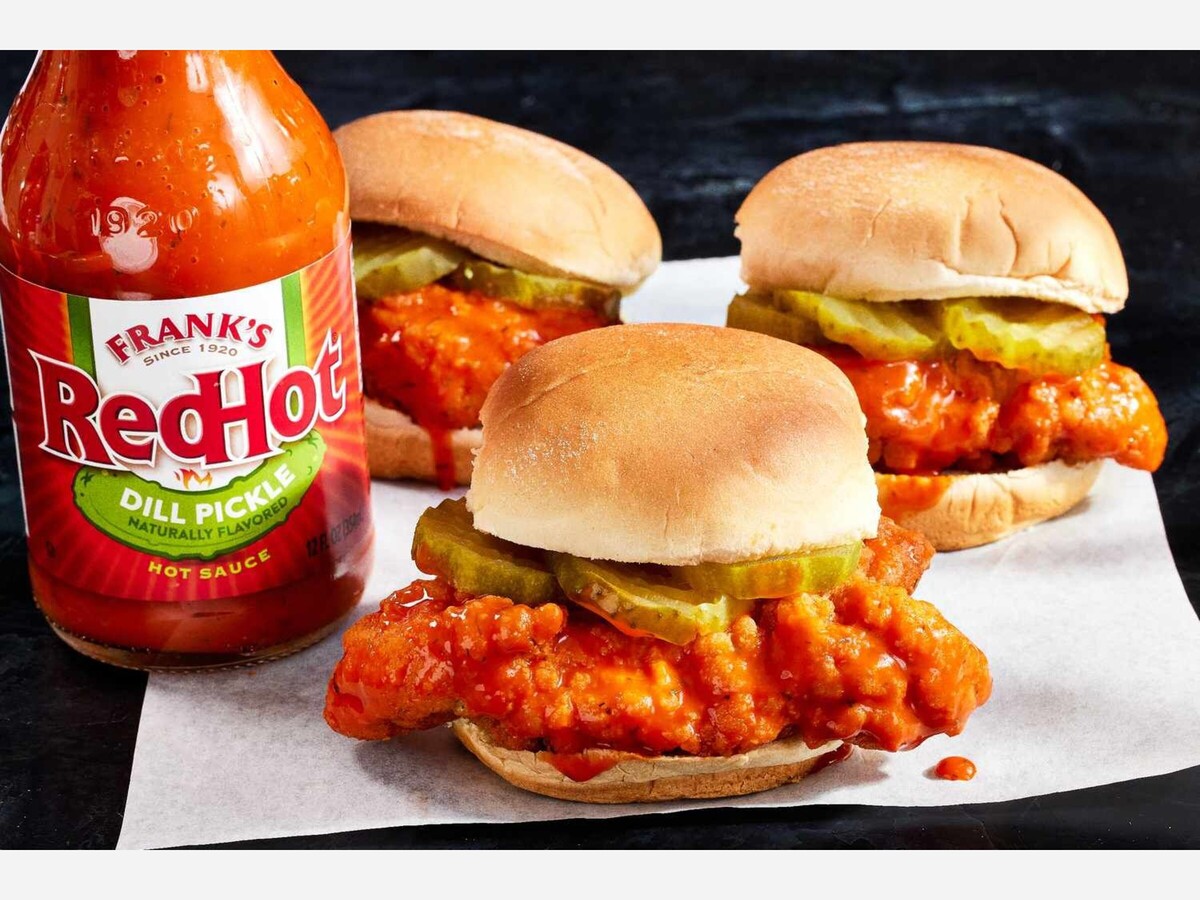 The New Frank's RedHot Sauce Flavor is for Pickle Lovers
Frank's RedHot is tugging on the heartstrings of pickle lovers nationwide with its newest hot sauce release.
Last week, the spicy flavor company revealed its dill pickle hot sauce in its attempt to go after what the New York Times named the flavor of the summer. The new tangy and spicy sauce is already available online. And starting this fall, the company plans to stock it on grocery shelves across the U.S.
"While Frank's RedHot fans love our Original Cayenne Pepper Hot Sauce, we know they're also flavor seekers looking to try new, adventurous flavors, specifically through hot sauces," Valda Coryat, VP of Condiments and Sauces for McCormick & Company, tells Food & Wine. "This is largely driven by Gen Z hot sauce aficionados who seek out unique heat and flavor combinations."
The hot sauce evokes flavor and heat, infusing the dilly and tangy components that pickle fanatics love. Pickle juice and cayenne pepper are the star of the show and make up the top ingredients in the sauce, according to the company's website. Coryat explains when brainstorming what Gen Z would like, McCormick company "explored flavors that were also approachable and comfortable." She continues, "we wanted something that'd taste great on foods Frank's fans love, like chicken sandwiches and wings."
To celebrate the new flavor, Frank's RedHot released five recipes on its website that honor the dill pickle hot sauce, and we are here for it.
The recipes include Dill Pickle Shrimp Rolls, Pickle-Back Buffalo Wings, Spicy Loaded Pickle Fries, Pickle Chicken Poppers, and Spicy Pickle Chicken Sliders. And with the weather warming up, this might be the perfect tailgating flavor sidekick.
Deciding on the pickle flavor was a no-brainer, Coryat says, "Trending on TikTok, we've seen consumers make their own pickle flavors, assemble sweet and spicy pickles, and try weird pickle combos." She continues, "At shelf, we've seen pickles and pickle-flavored items far and away over-index in terms of growth.:
Frank's RedHot Dill Pickle Hot Sauce list at $6.49 for a 2-Pack of 5-oz bottles. To jump on the pickle-mania wagon and snag some, visit mccormick.com.