Image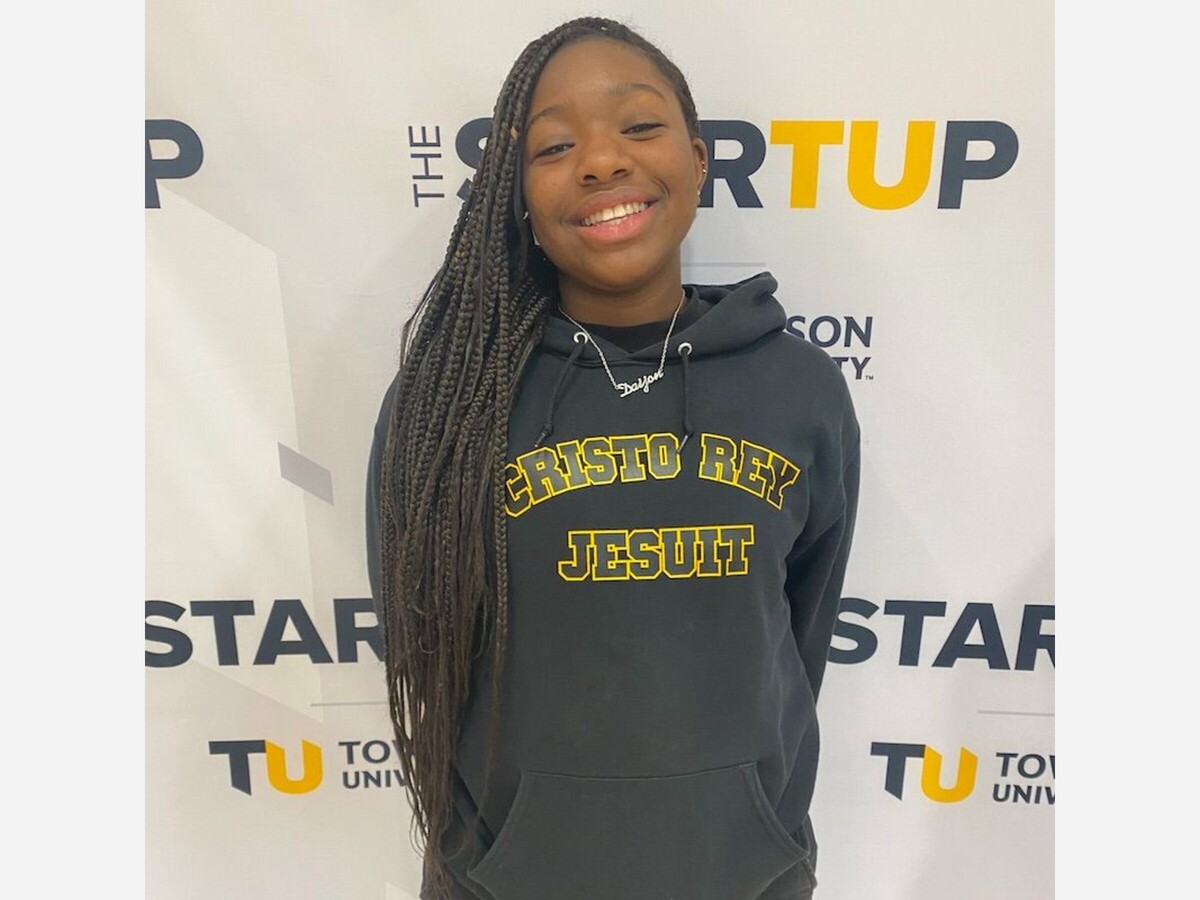 DAIJON. (COURTESY PHOTO BY NICO BOONE)Daijon
From housing insecurity to student stress, youth entrepreneurs tackled big problems with Towson U's support
Students from Cristo Rey Jesuit High School who participated in the university's Youth Entrepreneurship Program pitched their ideas during a recent event at StarTUp at the Armory.
By Alanah Nichole Davis, technical.ly
MEMBERS OF THE TOWSON UNIVERSITY YOUTH ENTREPRENEURSHIP PROGRAM PRESENT THEIR VENTURE.(COURTESY PHOTO BY MIKEY MULLEN)
Earlier this month, bright young minds from Cristo Rey Jesuit High School (CRJHS) left the school's Upper Fells Point neighborhood to visit Towson University's (TU) StarTUp at the Armory. But a rudimentary college tour this was not.
Instead, these students came to present their innovative business ideas as part of the Towson University Youth Entrepreneurship Program. This event served to inspire the participant ninth graders to develop their aspirations in startups and small businesses by showcasing theoretical ventures with potential real-world impact. It also came at the end of the program's roughly month-long structure.
For four weeks every Wednesday, CRJHS ninth graders worked according to a curriculum focused on entrepreneurship and venture creation. Nico Boone, StarTUp at the Armory's entrepreneurship coordinator, noted that the structure involves having students conduct requisite research and statistical analysis to develop practical solutions to real-world problems.
They visited TU's campus for two of those weeks and even got to access the dining halls. On the first day, they formed groups and began working on their ventures with the aid of TU student interns.
Patrick McQuown, TU's director of entrepreneurship, praised the students' enthusiasm for the program and eagerness to start working on their ventures from day one. The pitch session on March 8 was the culmination of their hard work.
Some of the CRJHS student entrepreneurs shared their reflections on what the day and program meant to them in this video:
Two of the featured participants, Daijon and Cruz, shared additional reflections on their ventures and what the experience meant to them:
Daijon
"My project, DPYJ Backpacks, is something I came up with the idea of and everybody else on my team pitched in on. FINISH READING HERE