Image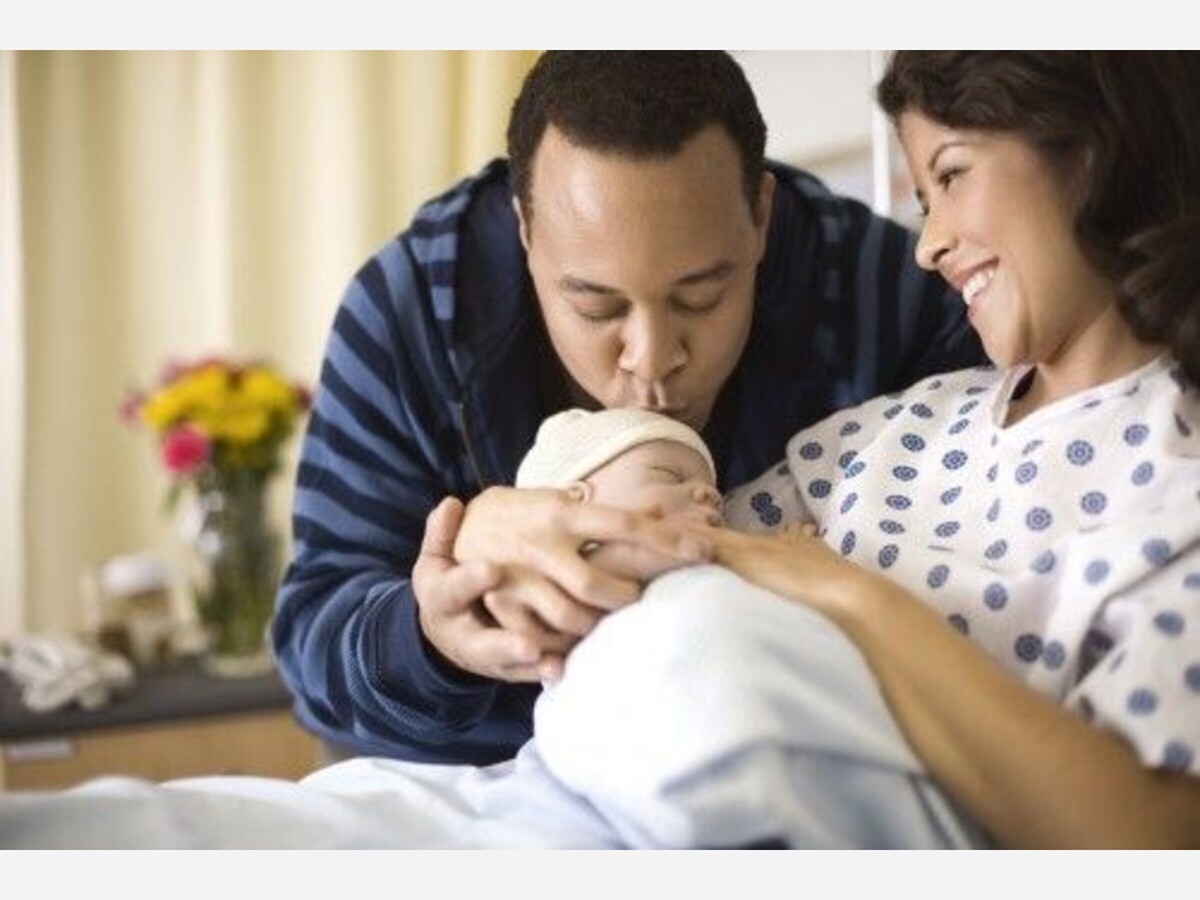 Baby meets mom and dad ― adorable and important
Credit: Getty Images | Jupiterimages
For nine months, they've been as close as two humans can be. Still, when the moment arrives, nothing is as heart-melting as when, after all the planning, hoping and praying, a mother and child meet face-to-face for the first time.
Heart-melting and essential, actually. During those early moments, mom, dad and child speak volumes in a wordless language of touch, sound and emotion ― and what they say can set the stage for everything that comes after.
"Non-verbal cues matter a lot," said Dr. Ritika Baweja, assistant professor in the departments of Psychiatry and Behavioral Health and Obstetrics and Gynecology at Penn State College of Medicine. When a mother holds a baby, when they touch and coo at one another it creates hormonal changes, Baweja said. Both mothers and fathers experience these hormonal changes, which help them transition to parenthood.
And the benefits of early bonding aren't limited to biological parents and their children. Non-biological and adoptive parents of newborns are urged to have skin-to-skin contact with their babies. A hormone called oxytocin is released, according to studies by the National Institutes of Health. That hormone has a wealth of uses for early child development from better breast-feeding to easier labors.
When the magic happens just right, it adds up to what Baweja refers to as a secure attachment – a connection where the child feels nourished, love and protected. If a baby does not develop secure attachment and does not feel nurtured, the child "may grow up with their own mental health challenges," she said.
It's one of an array of reasons why the mental health of the parents can't be forgotten in those early days when bonding between the infant and the parent is very crucial, Baweja said. And that's where she comes in. Many of her patients are parents struggling with postpartum depression. While about one in seven mothers develops the condition, one in 10 dads can have the same problem after their child is born, Baweja said.
"It's so important for mom and dad to both treat mental health illness," she said.
It is imperative to differentiate more prevalent "baby blues" which are short-lived and less severe bouts of sadness that go with the worry most parents can mix in with the joy of the new direction their lives have taken from more severe postpartum depression.
Additional symptoms of postpartum depression, according to the U.S. Centers for Disease Control and Prevention, may include:
Crying more often than usual.
Feelings of anger.
Withdrawing from loved ones.
Feeling distant from your baby.
Worrying or feeling overly anxious.
Thinking about hurting yourself or your baby.
Doubting your ability to care for your baby.
Therapy, support system and, in some cases, medication can make all the difference.
Baweja recently launched a peer-led virtual support group on May 3 at the Milton S. Hershey Medical Center for postpartum mothers who need help talking through their problems.
For Baweja, there's no greater moment than when the bond forms.
"This is what I want," she said. The breakthroughs for when parents connect with their child for the first time can be emotionally charged.
"Oh," she said, "the smiles. The hugs."
More News from Timonium