Image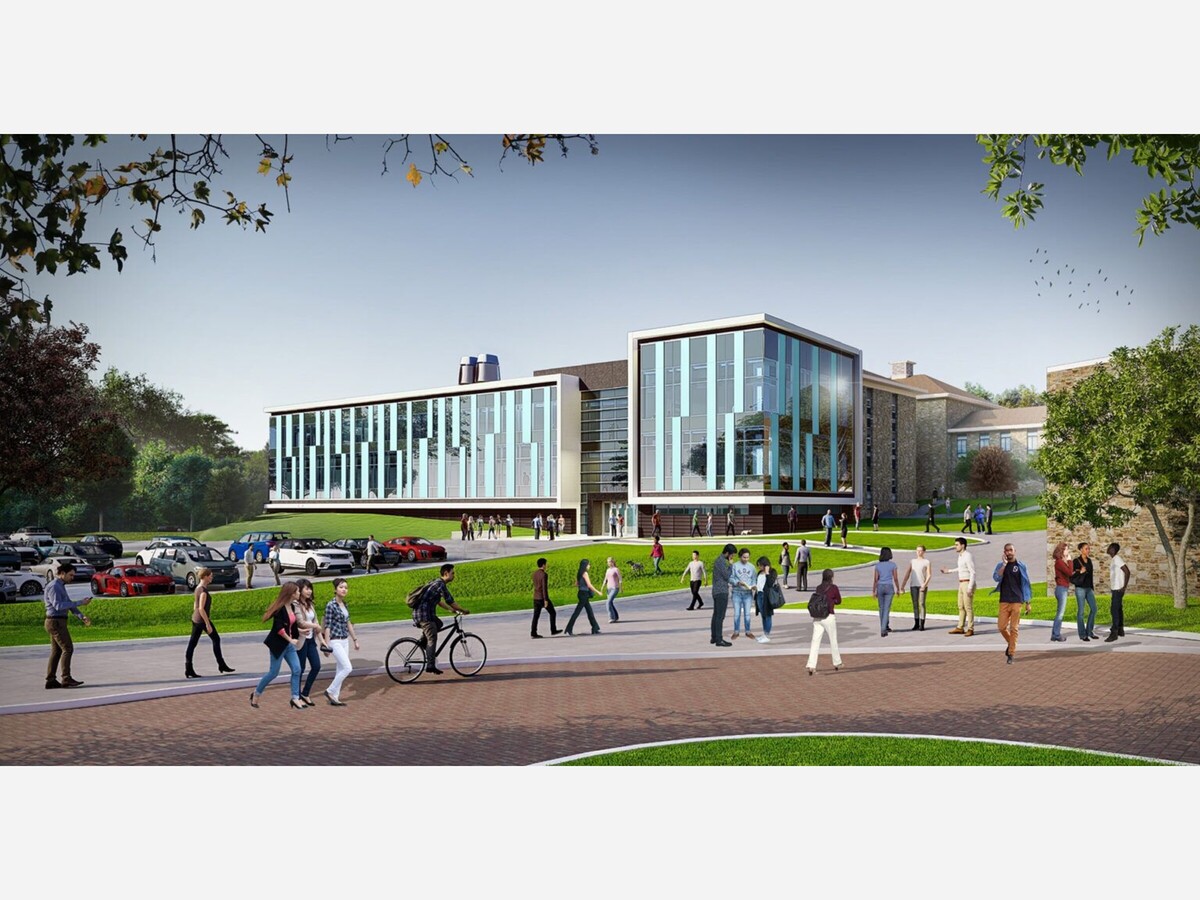 Historic $10M Gift to Goucher College Paves Way For State-of-the-Art Science Center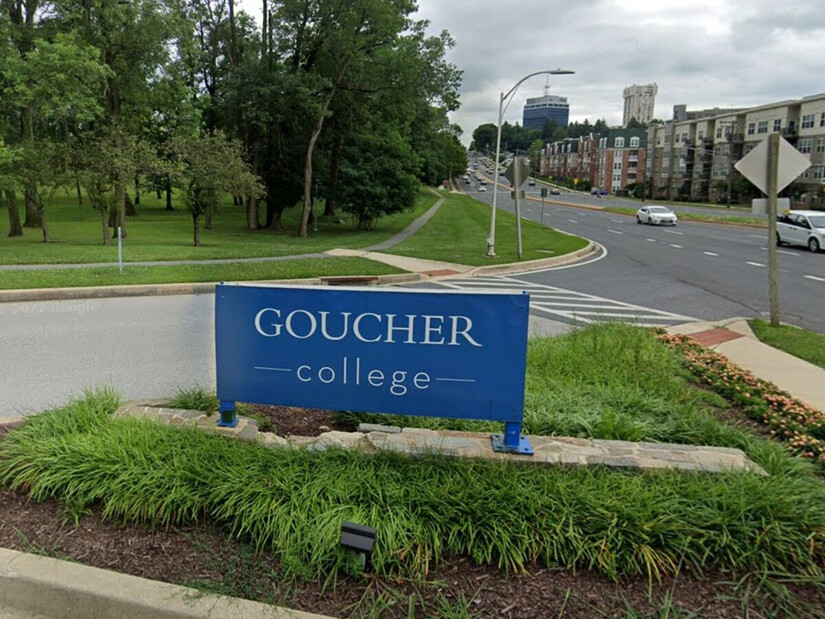 Goucher College has received a landmark donation of $10 million from alumna Judy C. Lewent, a former executive vice president and chief financial officer at Merck & Co., and her husband, Mark Shapiro.
The donation, the largest gift ever given to Goucher by a living alum, will be used to support the $40 million construction of the Science Innovation Center, an expansion of the college's current Hoffberger Science Center.
The Science Innovation Center aims to support the evolving demands of modern science education and research. Once completed, it will be christened the Judy C. Lewent '70 Science Innovation Center, according to the college.
"The Science Innovation Center embodies passion, courage, resilience, and vision. These four principles have been cornerstones of my career," Lewent said.
The 44,000-square-foot center will house advanced laboratories tailored for research and teaching, focusing on molecular biology, biotechnology, and environmental science. It will feature open lab layouts to foster the sharing of scientific ideas and nurture interdisciplinary STEM projects.
Goucher features a robust science faculty, with one-third having secured government funding for research in recent years. The state of Maryland has also endorsed the endeavor by endowing two professorships for scientific research and innovation, committing an additional $4 million to the center.
The Leading Edge of Discovery
The Hoffberger Science Center, now in its 70th year, has served students and faculty through the dynamic growth of entirely new fields. Molecular biology. Biotechnology. Biochemistry. Chemical engineering. Environmental science. Neuroscience. Genomics.
We can no longer ask the beloved Hoffberger Science Building to meet the demands of today's science, let alone tomorrow's work. It is time to elevate Goucher's science facilities programs to match its promise.
We must build a new signature facility that will serve Goucher and its students for decades to come. We must build the Science Innovation Center.
Play Video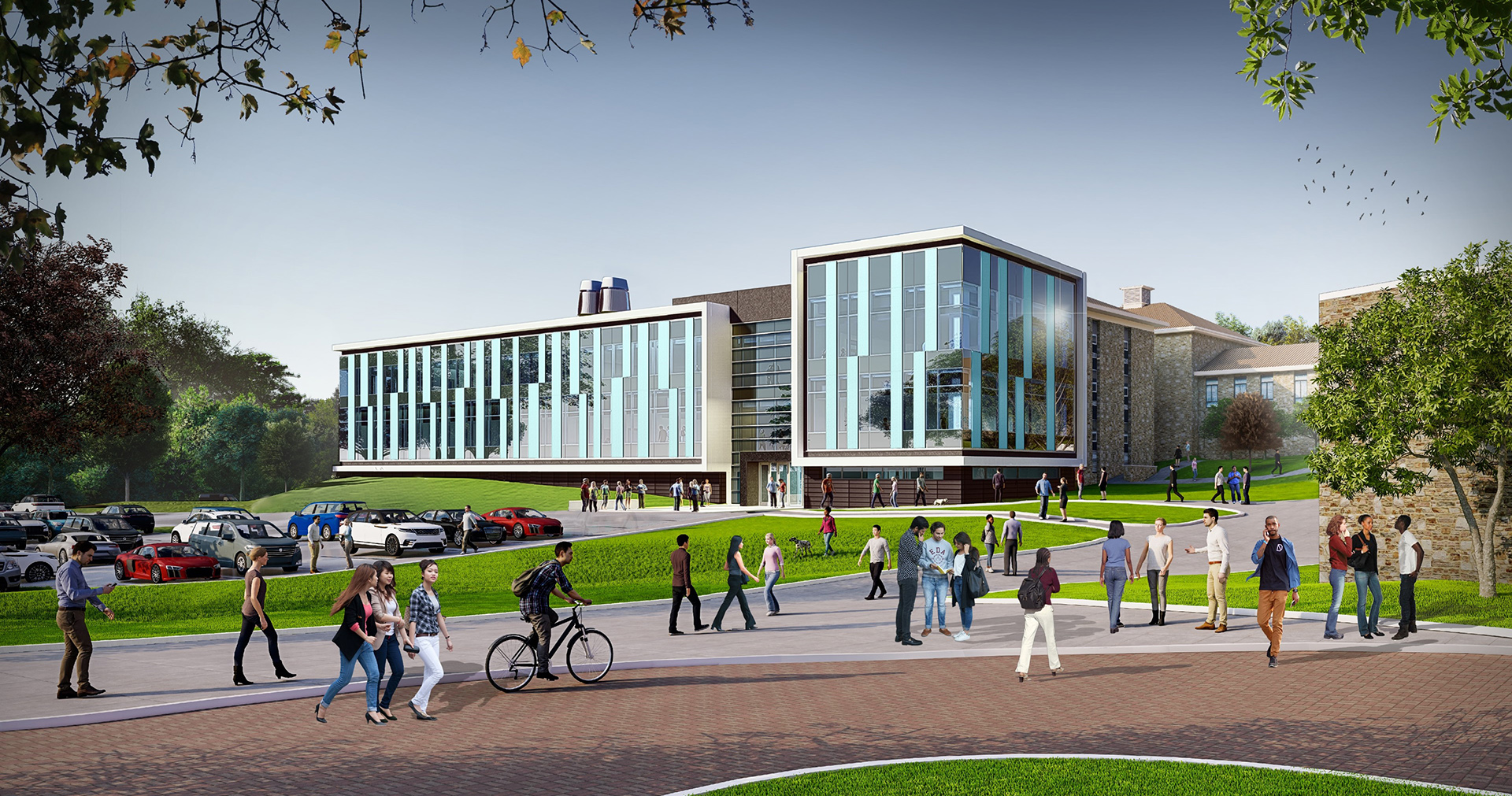 The center will create an exciting new environment for interdisciplinary learning, offering our students the quality and breadth of resources to understand and deal with the problems of the world, which will ultimately have scientific solutions.
Its advanced laboratories will provide purpose-built research and teaching capabilities, with significantly improved infrastructure and better space configuration. Open laboratory layouts will replace the traditional arrangement of isolated labs, promoting the sharing of scientific ideas, enhancing interactions between students and faculty, and making more efficient use of resources.
Imagine a building designed especially for how learning happens in a liberal arts college today—propelled forward with technology and resources that empower innovation. A building that encourages exploration, reinforces mastery of method, and helps connect ideas across fields.
ROOM FOR DISCOVERY, ROOM FOR GROWTH
A sleek, LEED-rated 44,000-square foot annex to the Hoffberger Science Building, the new facility will offer state-of-the-art labs and learning spaces—and enough room to accommodate all of our students and their passions.
OPEN LABS, OPEN IDEAS
Labs featuring bright, spacious design will illuminate the research and teaching activity, enhance the exchange of ideas, and encourage efficient use of shared, upgraded resources. Hallways flooded with natural light will enhance the welcoming, collegial atmosphere for students, faculty, and visiting researchers alike.
MULTIDISCIPLINARY, MULTIPURPOSE
Flexible teaching labs with varying configurations allow for different pedagogies and courses and ongoing curricular innovation. The Science Center will not only fuel the discoveries of today but also keep Goucher current with the interdisciplinary advances of the future.
More News from Timonium