Image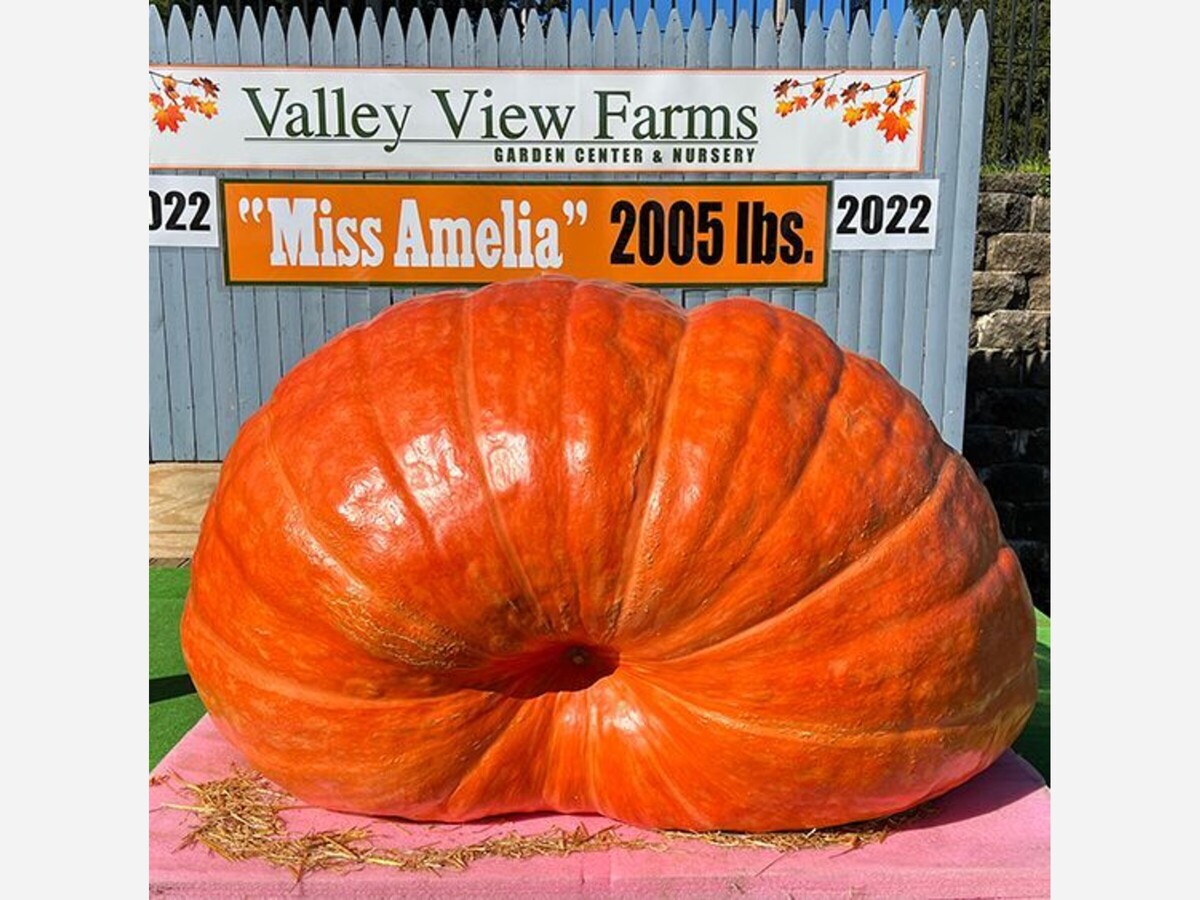 Above photo:  Last year's pumpkin
A GIANT PUMPKIN WEIGHING 1,378 POUNDS TO ARRIVE AT VALLEY VIEW FARMS ON WEDNESDAY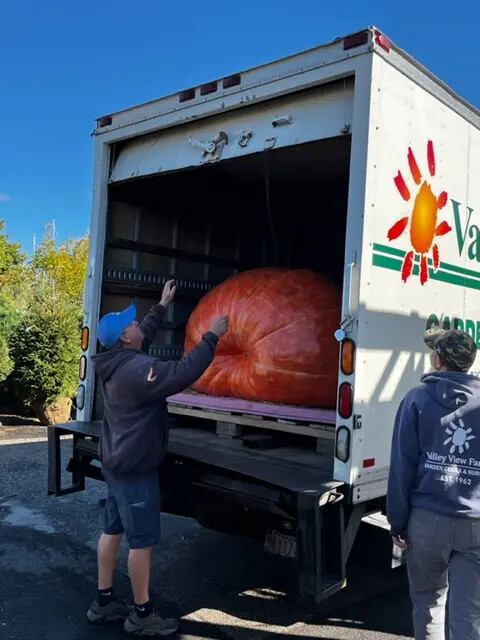 A cherished annual fall tradition in Maryland is the arrival of the giant pumpkin at Valley View Farms. This year the huge pumpkin is named Aunt Lisa and weighs a hefty one thousand three hundred and seventy-eight pounds. Aunt Lisa will be placed on display at Valley View Farms promptly at 10AM on Wednesday, September 27th.
Aunt Lisa will remain on display until noon on Saturday, October 28th. At that time, the giant pumpkin will be cut open and its seeds will be counted by WBAL-TV's Tom Tasselmyer. The first person to guess the correct number of seeds contained in the giant pumpkin will win a $300 Valley View Farms' Gift Card. Contest entries can be submitted at any time up until the seed counting begins.
Valley View Farms is widely known as Maryland's Fall Headquarters, with thousands of pumpkins of all sizes, plus every other type of fall decoration imaginable, including unique gourds, decorative corn and corn fodder, and colorful mums and pansies. There is also a large Halloween Shop and Department 56 Halloween display, plus a free straw maze for kids.
Valley View Farms is located on York Road in Cockeysville/Hunt Valley. VISIT IT HERE
More News from Timonium