INTERNATIONAL BRIDAL SHOW
Image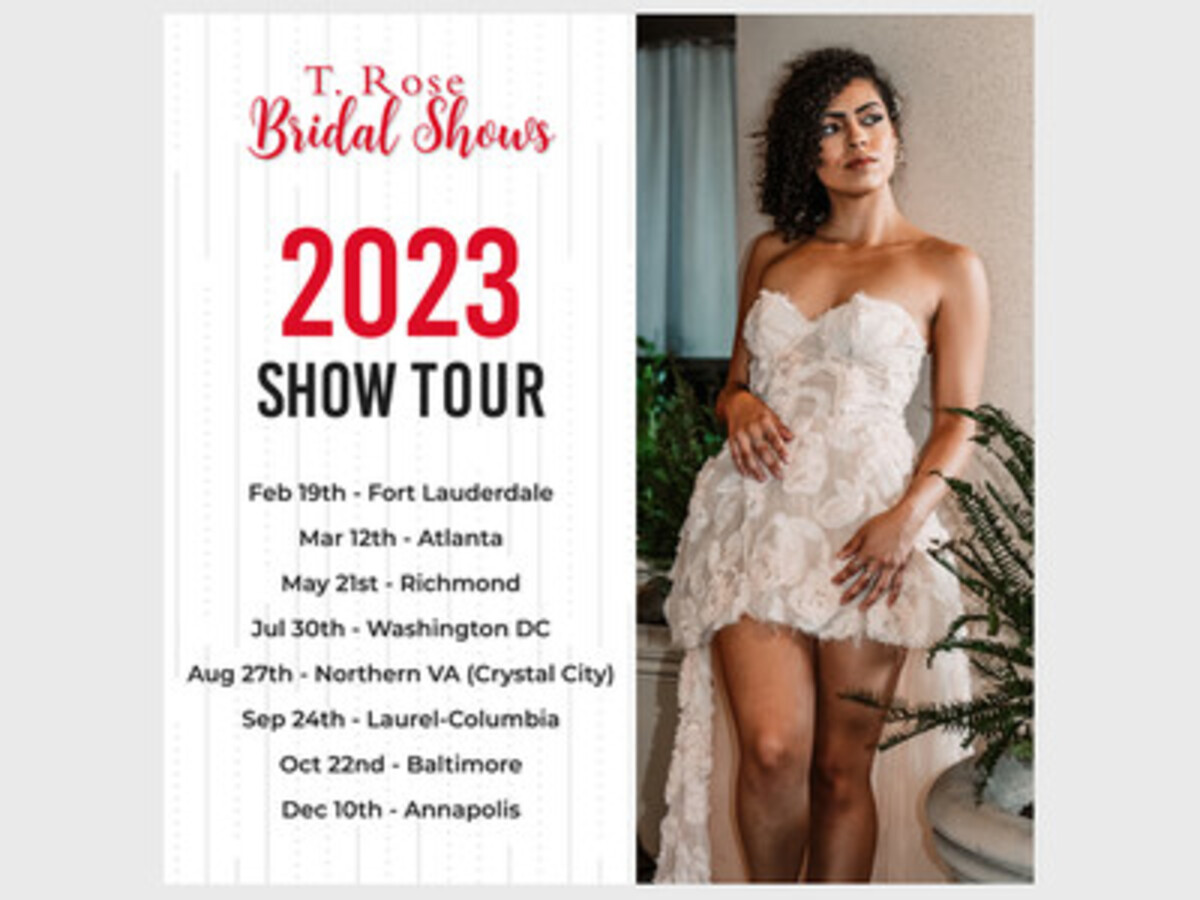 T Rose International Bridal Shows provides direct access to a wide and diverse range of wedding products and services from the best wedding professionals in 14 cities and counting! Join us in the following cities: Las Vegas NV, Columbia MD, Newark DE, Miami FL, Fort Lauderdale FL, Tampa FL, Virginia Beach/Norfolk VA (Hampton Roads), Richmond VA, NOVA (Crystal City/Arlington VA), Washington DC, Philadelphia PA, Baltimore MD, Annapolis MD, and Atlanta GA. Expanding to the West Coast June 2026!
Who We Are & What We Do
T Rose International Bridal Shows host unique boutique-style bridal shows with an international flair. T Rose International Bridal Shows introduces engaged couples to elite wedding professionals. Our shows give the opportunity to meet face to face to discuss the finishing touches for their special day! We've curated each of our show features with a variety of things to see and do, such as live entertainment, honeymoon giveaways, wedding cake artisans, top chef tasting, and much more.
HUNT VALLEY MD
PLEASE VERIFY LOCATION FIRST!
Timonium, MD 21030
United States