The Official Baltimore BBQ Battle
Image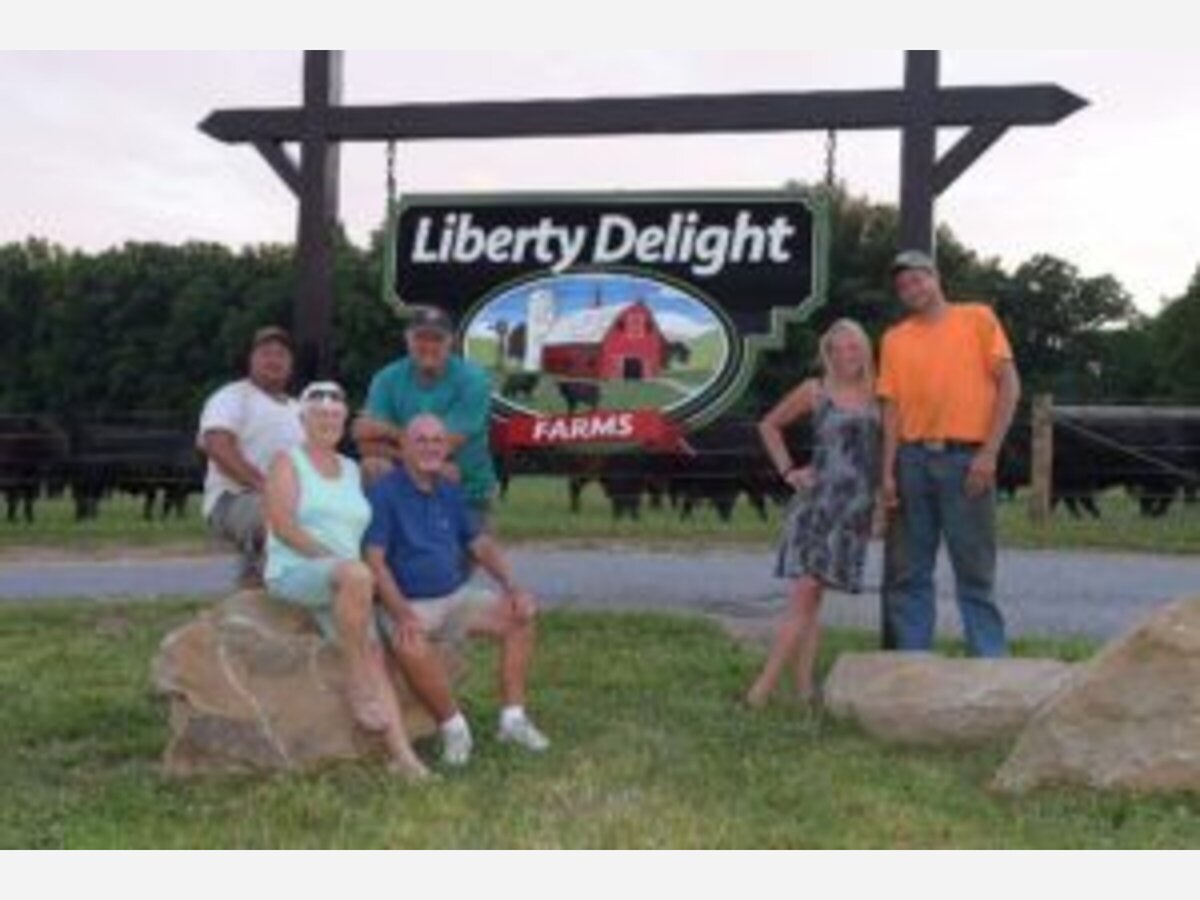 Liberty Delight Farms Presents the Official Baltimore BBQ Battle featuring the Rib Eye Throw Down!
Win a GOLDEN TICKET
to compete in the World Championships!
Five GOLDEN TICKETS will be awarded to compete at the SCA World Championships in Texas!
Do you cook the best steak in your neighborhood? Are you the king of your cul-de-sac? Bring your backyard skills to this SCA sanctioned cookoff and compete for cash, trophies, prizes and FIVE Golden Tickets in this epic five-category event.
The OFFICIAL BALTIMORE BBQ BATTLE featuring the Rib Eye Throw Down has cash prizes for the TOP TEN places in the steak category, the top FIVE places in the Creative Turkey Category, and for 1st through 3rd in the Creative Bacon and Bloody Mary Categories.
Sign up with family and friends! Get a team together with your co-workers for bragging rights in the office! Meet world champions. A culinary experience of a lifetime.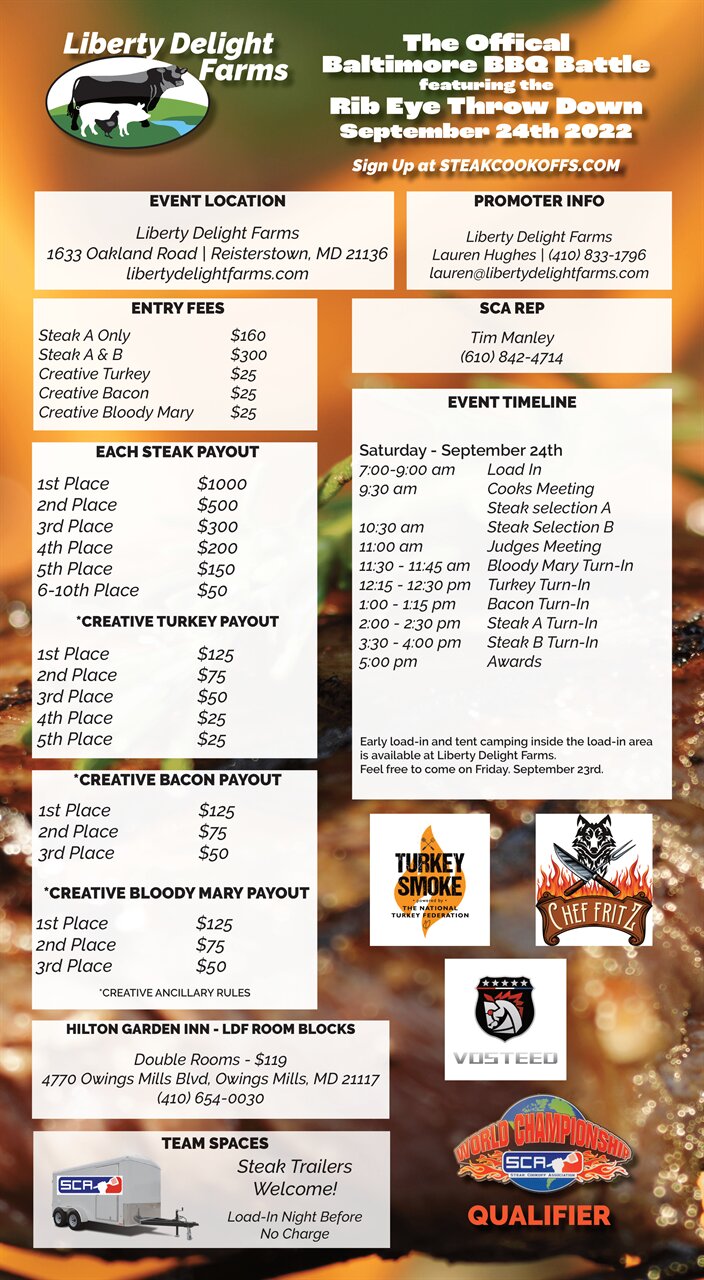 More News from Timonium