Image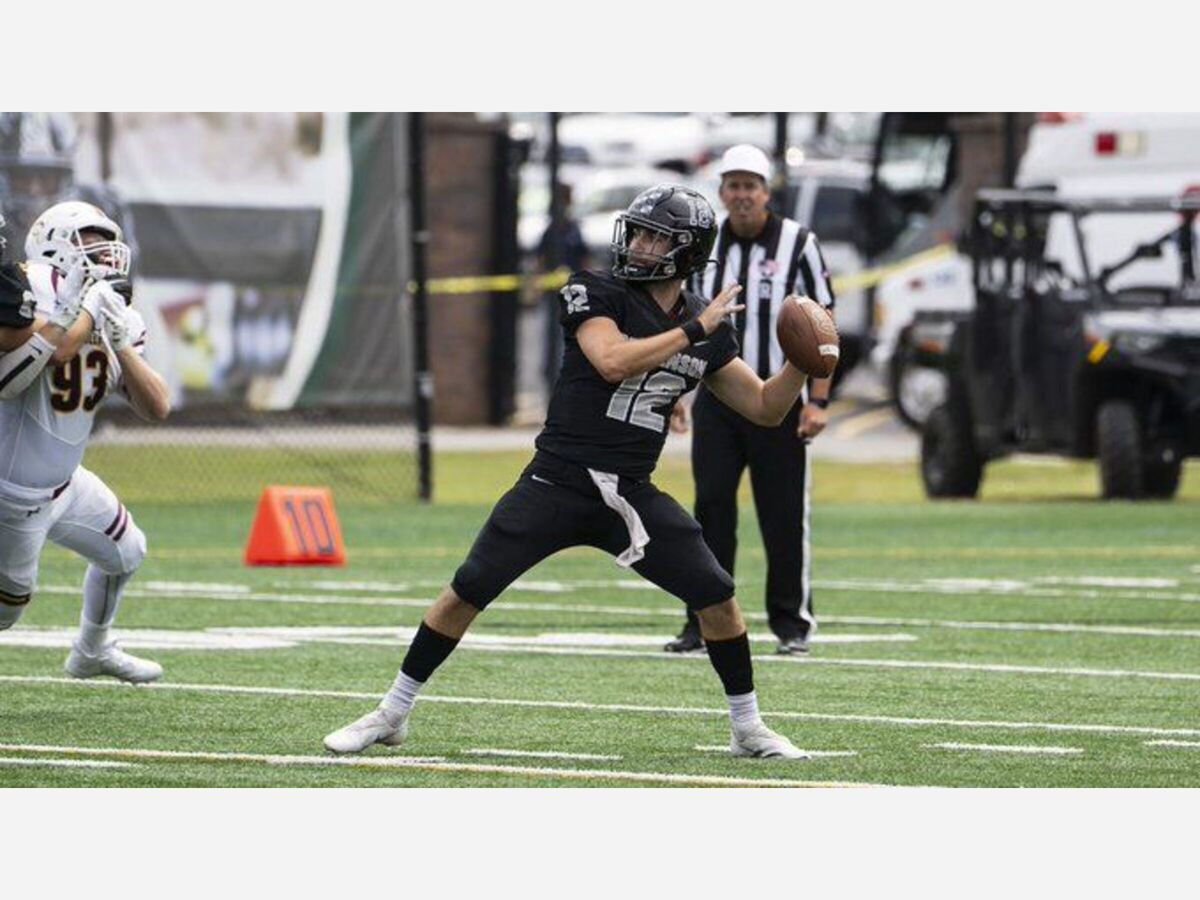 2022 Sabina Moran/SKM PhotographyStevenson Football takes on Widener on Saturday, 
PREVIEW: Mustangs Gear Up for Showdown at Widener
Story Links
The Matchup
Scouting Stevenson
Stevenson looks to remain unbeaten, traveling to Widener for a Week 4 matchup on Saturday.
Last week, Stevenson used a strong second half to push past Alvernia. Holding the Golden Wolves scoreless in the second half, the defense forced four turnovers.
Ryan Sedgwick surpassed 500 career completions and fell just short of becoming the school's all-time leading passer in the victory. The senior completed 19 passes for 254 yards with four scores through the air, earning MAC Offensive Player of the Week honors for the effort.
Sedgwick is just 44 yards shy of becoming the school's all-time leading passer following his performance last week.
Demetrius Salley was one of several standout performers for the Stevenson defense, posting seven solo tackles with two tackles for loss, 1.5 sacks, a forced fumble and blocked PAT.
Sean Sullivan and Marvin Manassa each picked up an interception on the afternoon.
Steven Smothers totaled 32 yards on five receptions with a touchdown and now has a touchdown in each game this season.
Running Back Brandon Walker ranks second in the MAC with four rushing touchdowns.
Scouting Widener
Running Back Shawn Thompson earned MAC Offensive Player of the Week honors in Week 2 rushing for 160 yards on 25 carries in a 31-27 victory over Hampden-Sydney. Thompson leads the conference with five touchdowns, all of which came on the ground.
Widener posted its first victory of the season against Hampden-Sydney in Week 2, overcoming a 10-point deficit with two touchdowns in the final 5:30 to take the 31-27 victory.
The Pride dropped their 2022 MAC opener at Wilkes last week 20-44, snapping a seven-game win streak over the Colonels.
Widener was picked third in the MAC pre-season coaches' poll with 79 points, behind Stevenson's 87 points. Delaware Valley wrapped up the top spot with 100 points and all 10 first place votes.
Widener ranks third in the MAC with 183.3 passing yards per game and 165.0 rushing yards per game.
Series History
The series is tied 5-5 with Stevenson winning each of the last three matchups.
Widener won the first four matchups, outscoring the Mustangs 175-72. In the last three matchups, Stevenson outscored the Pride 85-40.
Related Stories and Videos
Related Stories
Related Videos
Play Video

09.22.22

The Ed Hottle Show | Episode 3

Play Video

09.21.22

Women's Soccer vs Shenandoah Postgame with Tati Korba

Play Video

09.21.22

Men's Soccer vs. Gettysburg | Postgame with Head Coach Graeme Millar (9/21/2022)

Play Video

09.19.22

Stevenson Football vs Alvernia | Highlights

Play Video

09.17.22

Men's Soccer vs Catholic | Postgame with Graeme Millar
More News from Timonium