Image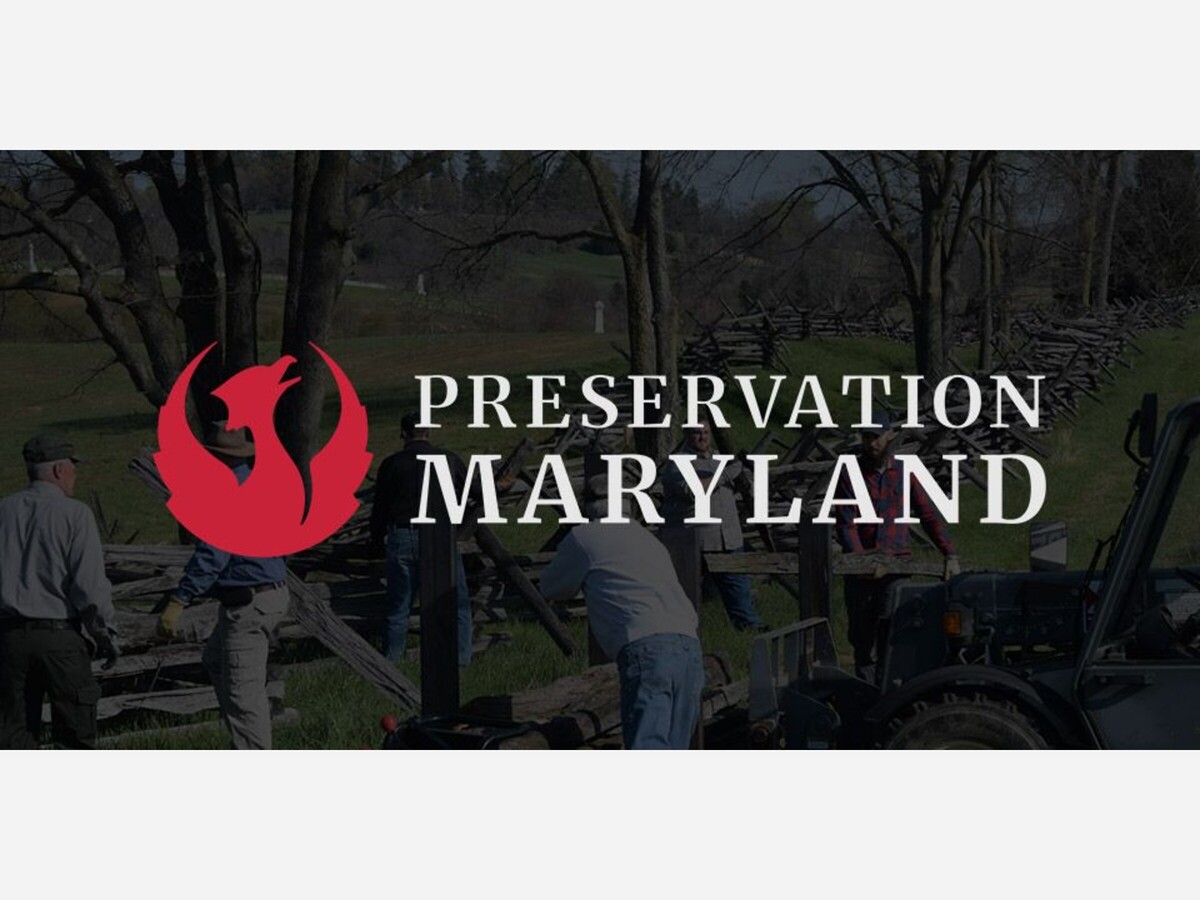 2023 Pop-Up Field Offices
WE'RE COMING TO YOUR COUNTY!
The Preservation Maryland team is again hosting Pop-Up Field Offices throughout the state – one in each county – meeting with individuals who are interested in learning more about historic preservation or asking questions about various programs and funding opportunities. Additionally, ahead of the 250th anniversary of American Independence in 2026, we are looking to capture Marylanders' stories and history they feel should be elevated in the upcoming commemoration.
EACH POP-UP FIELD OFFICE WILL BE OPEN FROM 10A-3P UNLESS OTHERWISE NOTED.
MARCH 23 BALTIMORE COUNTY AT THE HISTORICAL SOCIETY OF BALTIMORE COUNTY – 9811 VAN BUREN LN, COCKEYSVILLE, MD 21230

Our Story

We are Maryland's oldest, largest and most effective preservation organization. As a 90+-year-old organization you might think we've slowed down a bit – but we're still full of fight.

Board members revealing a new interpretive sign; our logo, an early version seen on the SPMA flag, as always been a phoenix rising from the ashes.

We've recently tackled some of our largest initiatives yet, leading to expanded funding, programming, staff, and goals. Although the organization's core mission remains the same as when we started in 1931, our work has adapted, our strategies have diversified, and our approach has modernized. We remain at the forefront of the preservation movement, creatively working to preserve place, affect policy change, and grow the historic preservation workforce so our shared history can be enjoyed for untold generations to come.

This work is implemented by a dedicated staff of employees. Each team member oversees a different and equally compelling aspect of our mission. Though technically a 'small non-profit,' we pride ourselves on being alarmingly effective.

Since our creation in 1931, the brief highlights of our impact include:

Participated in the creation of the National Council of Historic Sites and Buildings – the predecessor to the National Trust for Historic Preservation (1947).
Spearheaded the creation of Maryland's state historic rehab 20% tax credit – leveraging over $3 BILLION in private investment since its creation in 1997 – and saving thousands of historic structures.
Provided nearly $1 million in grants, in partnership with the Maryland Historical Trust, via our Heritage Fund – enabling the completion of $16 million worth of projects.
Advocated for the creation of Maryland's Heritage Area program – a recognized national model – that returns nearly $4 in economic activity for every $1 in state investment.
Oversaw the rehabilitation of 27 priceless tobacco barns with Save America's Treasures funding.
Funded the creation of dozens of historic districts in Baltimore City, in partnership with the Abell Foundation, via our Historic Communities Investment Fund.
Coordinated 35 straight years of professional development seminars and conferences.
Participated in countless pitched battles to defend Maryland history, including opposing an out-of-scale hotel in the Annapolis historic district (1967), defeating a planned Chestertown Wal-Mart (2001), opposition to the East-West Expressway in Baltimore's Inner Harbor (1966), supporting the expansion of the Antietam Battlefield boundaries (1992) and many, many more.

Beyond the specific achievements, we've also consistently worked to be a resource for the individuals and grassroots organizations working to save places that matter to their communities.