Image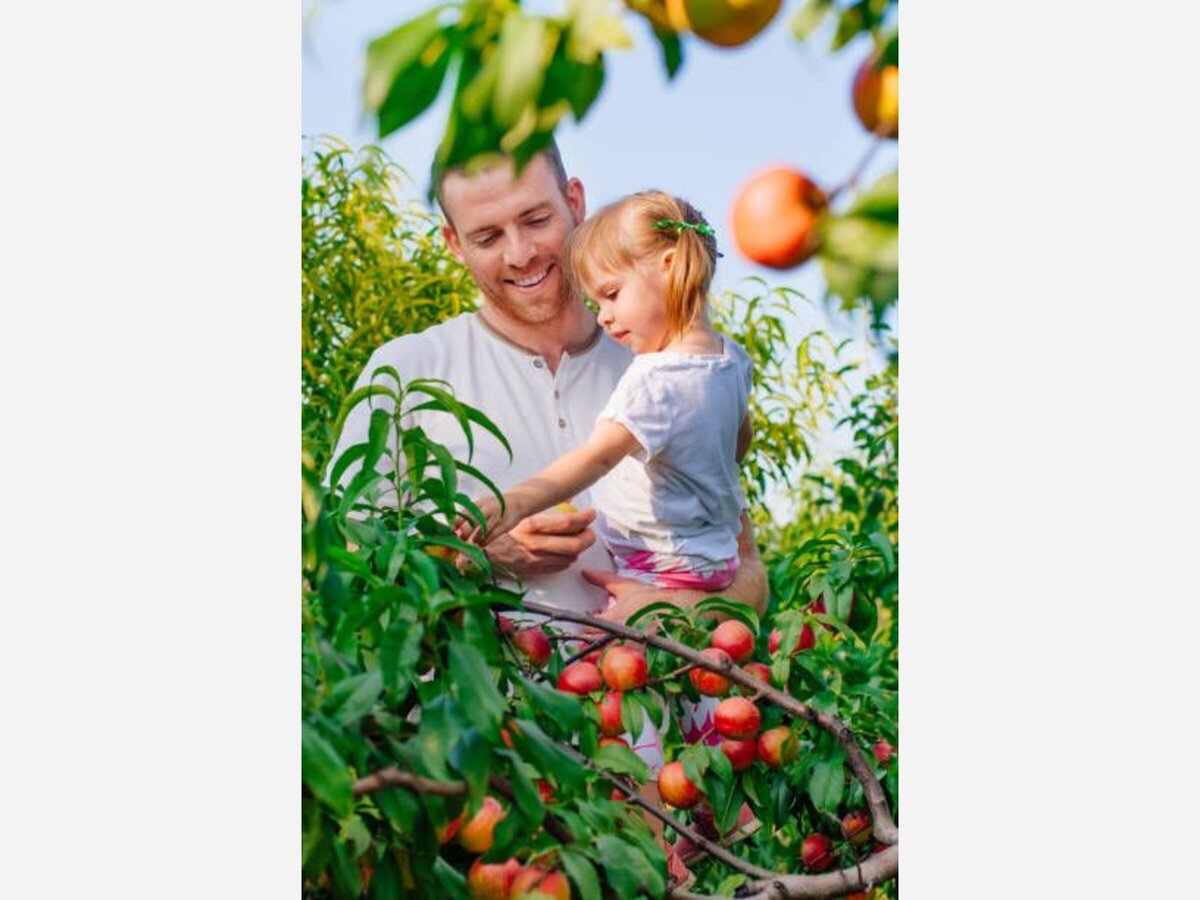 They say the crop is sweeter this season. Hunt Valley Life will profile 3 prime peach places in close proximity until all the peaches are picked. All of these are very close by. Please call and check about regular deep discounts and other many events and offers, before they are all gone.
Remember to tell your friends to subscribe for some great news & events in our community! Apples season is also here.
1) JONES FAMILY FARM AND MARKET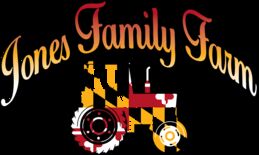 https://jones-family-farm.mysh...
We have two farm market locations:
2100 Philadelphia Road
Edgewood, Maryland 21040
(410) 676-3709
3500 Prospect Road Street, MD 21154
(Corner-Route 543 & Route 646)
As far back as the 1950s, the Jones Family has been growing award winning fruit and vegetables for both Baltimore and Harford County. We have remained the first choice grower for those who wish to buy directly from the farmer.
Today, the farm is run by Maurice and Deborah Jones, 5th generation farmers, plus their three children, and with the help of grandpa Maurice, Sr., and a number of aunts, uncles and cousins.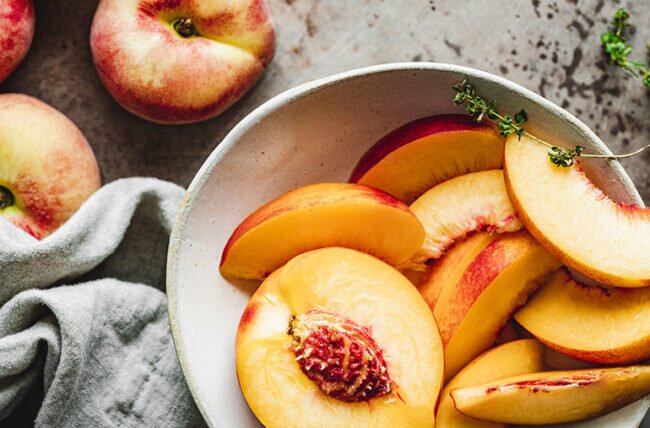 The first Jones arrived in the area before 1900, coming to America in their own boat from Wales. They settled on 300 plus acres bordering the Gunpowder River in Baltimore County.
Maurice's great grandfather Samuel (1 of 13 children) and his grandfather Clarence would take vegetables to the wholesale food markets then located on Pratt Street in Baltimore City.
Our present market location on Route 7 (intersection of Philadelphia Road and Edgewood Road) was the first market in the area where you could buy directly from the farm. Kenny Jones started this market stand in 1956, and then his son Wayne Jones continued it until Maurice and Deborah became the owners.
In 2005, Maurice and Deborah opened a little wagon on the corner of route 543 and route 646, which operated on the old-fashioned "honor system" of payment.
Today, the farming operation has grown extensively to accommodate greater retail selections and services, with numerous retail greenhouses for plants and flowers, 2 farm markets, pick your own strawberries, and Christmas trees and wreaths.
We also participate in the Rotunda Farmer's Market in Baltimore.
2) FULL CIRCLE FARM
Full Circle Farm LLC, 920 Bird River Beach Rd. Middle River, MD 21220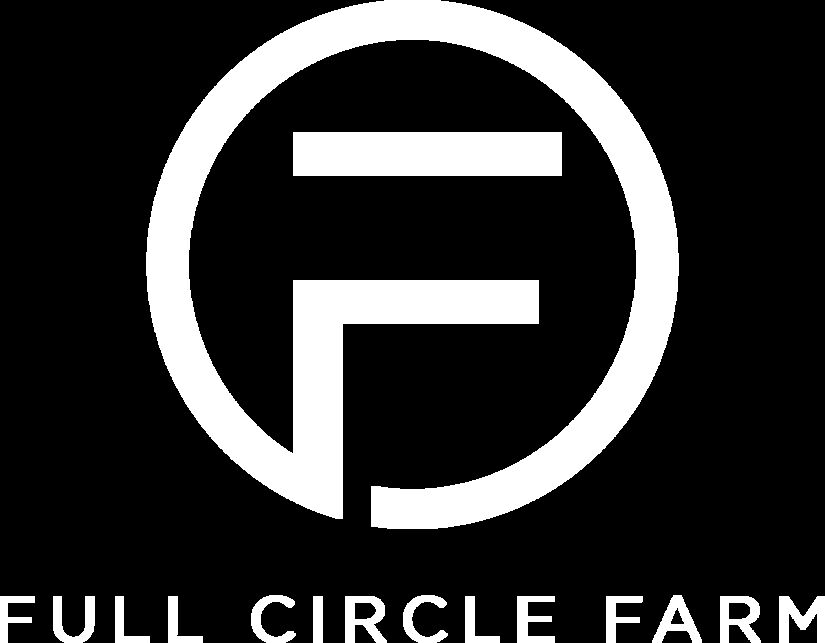 https://www.fullcirclefarmllc....
My name is Danny. I've always wanted to have my own farm, but after looking into how much the initial start up cost was, I quickly learned the risk might not be worth it. The most important thing you can have when starting a farm is experience and that was the one thing I had a lot of. I worked at the Zahradka Farm 7 years while i went to college in the winter. I learned everything about farming, marketing, planning, and how to run a CSA. The most important thing I learned was growing vegetables was the easy part. Selling what you grew was the hard part. Fresh Vegetables have a short shelf life and if they weren't sold quick enough, they would go bad and all that time growing and harvesting would be wasted.
My first year of farming was most challenging and rewarding thing I had ever done. After being laid off in January 2017, I decided to start a farm. The worse thing that could happen is it fails and I have to get a job. I already had a business plan so all I needed was land and funding. The previous 2 years I was denied a farm start up grant, so the only way I could do it was to get a business loan. I was able to find 2 acres of land to lease with free water and by March I was approved for my loan. By May, I had used most of my loan and planted over an acre of crops. I signed up for 4 Farmers markets and reached out to a few local restaurants. This was also when I decided to start a CSA(which ended up saving the farm for the first year.) I had no idea how I wanted to run it so i kept it simple. All the boxes are the same, and they would be delivered once a week. I was able to get 18 people to sign up and by mid June I started delivering their CSA. The farmers markets weren't working and by July most of the vegetables were going bad from not being able to sell them. I ended up dropping 2 markets. By the end of the year, I had to get a part time job and pretty much broke even. Everyone loved the CSA and I realized this is what I should focus on. It was the consistent income the farm had and it was a great way for me to connect to people.
I didn't realize at the time but the CSA model I created was working. All of the members loved the fact that I delivered the vegetables straight to their house. Starting a new CSA, I didn't know who was going to sign up and didn't want to limit myself to one area with a drop off location. Also if anything happened(which it did in the first year), I could switch the delivery day or even drop off at night. Also in the CSA shares weren't any greens(besides salad mix in the fall). I couldn't afford refrigeration and most of the greens i did grow ended up being eaten by deer. I was a little worried but with the abundance of other crops, I didn't need to fill the boxes with greens. The final thing I did for the CSA was give everyone my cellphone number and told them communication is the most important thing. If there was ever a problem call me and I will do my best to fix it. Everyone understood this was my first year but were very happy they could contact me anytime. I even had a few members tell me they belonged to other CSA's and the only form of communication was emails so when something was wrong it took a few days to get a response. The first winter we also did a Winter CSA which went really well. Same principle, but with more greens, root vegetables, and early spring crops.
In my second year, 2018 season, I found a new plot of land closer to my house, and changed my business plan to be more of a CSA farm. I went with the same model of all deliveries, few greens, and great communication. All but 3 members resigned back up, and I was able to get over 40 members. That's when the weather went non-stop rain. A few weeks the CSA boxes were a little light, but i still managed to have a great variety every week and even brought fruit to add to the boxes a few times. Towards the end of the year I had to drop a couple markets from not having enough stuff. I made sure the CSA got what I had available and even added in a couple specialty items throughout the year. The CSA saved the farm again and even made enough for me to pay off my start up loan.
Going into my third year of farming, I want to expand the CSA more by adding more specialty items, weekly news letter, and a way for members to come to the farm. I want to save the vegetables I grow but can't use. Such as all the bruised and unsold tomatoes, jarring into sauce or salsa. Making vegetable stock and then freezing into quarts Or cut, blanch, and vacuum seal peppers and then freeze. This year our members will be receiving extra items we save and we will be incorporating them into our weekly recipes. We hope to get a lot of positive feed back and want to find the best way to add them to the CSA. I also plan on building more infrastructure such as hoop house and purchasing more sea containers. Last year I was at the mercy of the weather and adding a few hoop houses will take some pressure off. A hoop house eliminates the weather factor. Also I am going to experiment growing hydroponic lettuce in a sea container.
Thank you for taking the time to read everything. You can reach me with any questions you may have via phone or email. A CSA isn't for everyone. But if you join, you can expect a non-stop supply of fresh vegetables during the growing season. If you don't have time to cook at least twice a week then our CSA may seem overwhelming. We do our best with providing recipes each week. Also if you would like a reference from someone currently in our CSA, I have two great people that have been with us from the beginning that are more then happy to talk to you.
3) WEBER'S PEACHBERRY (A MUST-SEE OR WHAT?)

http://www.weberscidermillfarm...
Weber's PYO Peachberry Farm (Glen Arm)
Weber's Peachberry Farm is owned and operated by the Weber family of Weber's Cider Mill Farm in Parkville, MD. Peachberry farm is an operational farm where many of the fruits and vegetables sold at Weber's Cider Mill Farm are grown.
As we are able, we offer pick-your-own sessions to the general public. Availability of pick-your-own at Peachberry Farm depends on how ripe the crop is at any given time.
We do not have regular hours but will make announcements on FaceBook and on the Weber's Cider Mill Farm website about upcoming pick-your-own sessions.
PYO times are by announced schedule ONLY; must be pre-purchased from our Online Store weather permitting; and while supply lasts. You must arrive at your scheduled time to reduce crowds and comply with COVID-19 guidelines.
Our PYO dates and times will be posted on our Facebook Page.
Current Information

PYO PEACHES & FLOWERS
PYO PEACHES and Cut Your Own Flowers!
Saturday and Sunday
August 14th and 15th,
9 am, 10 am, 11 am, and 12 pm
Buy online before you go!
Please be sure to check our Weber's Peachberry Farm facebook page to stay up-to-date on the latest information for PYO dates and times. PYO dates and times will be posted on our facebook page as soon as they become available.
Pick Your Own (PYO)
If you haven't come out to Pick you Own (PYO) yet, check our Weber's Peachberry Farm facebook page to stay up-to-date on the latest information for PYO dates, times, and berries available for picking. PYO dates and times will be posted on our facebook page as they become available.
Buy Online before you go!
Follow the link to our online store to pre-purchase your picking container before arriving at the Weber's Peachberry Farm PYO field in Glen Arm. Once you are at the online store, you will select a date, time slot and the picking container you would like to purchase. The picking container you select will determine the number of people that are allowed entry to our Peachberry Farm.
| | |
| --- | --- |
| CROP | APPROXIMATE HARVEST TIMES: |
| Strawberries | Mid-May thru Mid-June |
| Blueberries | Late June thru Mid-July |
| Blackberries | Mid-July thru Mid-August |
| Peaches | Mid-July thru Late August |
| Apples | September thru Early November |
Directions to our Peachberry Farm
11409 Harford Road
Glen Arm, MD 21057
The PYO Peachberry Farm is approximately 5 miles north of the main market on Proctor Lane.

Traveling from Parkville/Carney

From the intersection of Joppa and Harford Rd.
Follow Harford Rd. north towards Glen Arm 3.7 miles or 1.5 miles north of the Gunpowder River Bridge on Harford Rd.
The Peachberry Farm will be on the right
(just north of the intersection of Harford Road and Long Green Pike
Turn in to the driveway and make your first left through the gates into the Peach Orchard
Follow the signs to the PYO Field

Traveling from the main market on Proctor Lane

Turn right onto Proctor Lane, proceed to stop sign
Turn right onto Waltham Woods Rd., proceed to Cub Hill Rd.
Turn right onto Cub Hill Rd., proceed to Harford Rd.
Turn Left onto Harford Rd.
Follow Harford Rd. north towards Glen Arm 2.5 miles or 1.5 miles north of the Gunpowder River Bridge on Harford Rd.
The Peachberry Farm will be on the right
(just north of the intersection of Harford Rd. and Long Green Pike
Turn in to the driveway and make your first left through the gates into the Peach Orchard
Follow the signs to the PYO Field
HAPPY PEACH PICKING AND REMEMBER TO SUBSCRIBE AND TELL YOUR FRIENDS ABOUT HUNT VALLEY LIFE!
STAY CONNECTED! SUBSCRIBE TO FREE EMAIL UPDATES FROM HUNT VALLEY LIFE
More News from Timonium