AT ST. JOSEPH MC IN TOWSON
Image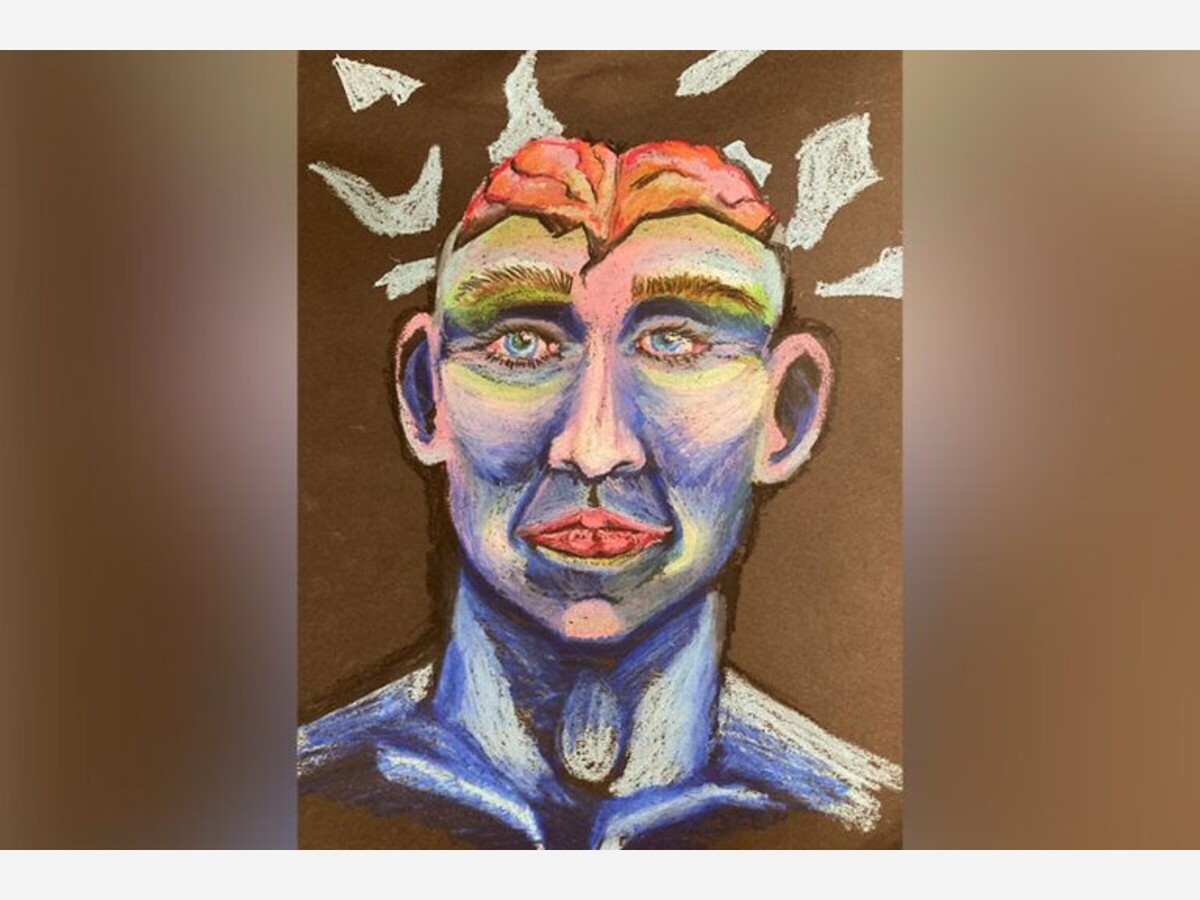 "Scatterbrain"--A patient in the department of psychiatry at University of Maryland St. Joseph Medical Center, Towson, recently painted this image during art therapy. (Courtesy University of Maryland St. Joseph Medical Center)

Worth more than a thousand words
By George P. Matysek Jr., Catholic Review
Penetrating blue eyes framed by thick brows are trained directly on the viewer in a recent painting by a patient admitted to the psychiatric department at University of Maryland St. Joseph Medical Center in Towson.
The powerful image, crafted with oil pastels on black paper, shows fragments of a person's cracked skull flying in the air. The artist, who told a therapist she doesn't like to draw hair, instead painted an exposed pink brain.
The painting, which the patient named "Scatterbrain," seems to convey a sense of vulnerability and maybe even speaks to the artist's concerns for her own brain as she addresses mental illness while hospitalized.
Rita Singer, a licensed clinical professional art therapist in the department of psychiatry at University of Maryland St. Joseph Medical Center, said paintings and other forms of art are produced through art therapy sessions at the hospital to help treat patients dealing with a wide range of issues. That includes depression, suicidal thoughts, schizophrenia, bipolar disorder and more.
Art has symbolic value, Singer said, and can help get at feelings and concerns that can't always be expressed in words. Patients are sometimes asked to draw themselves in a symbolic way – as an amusement park ride, a landscape or a personal flag – during therapy sessions.
"The patient can then speak about the image – themselves
More News from Timonium