Image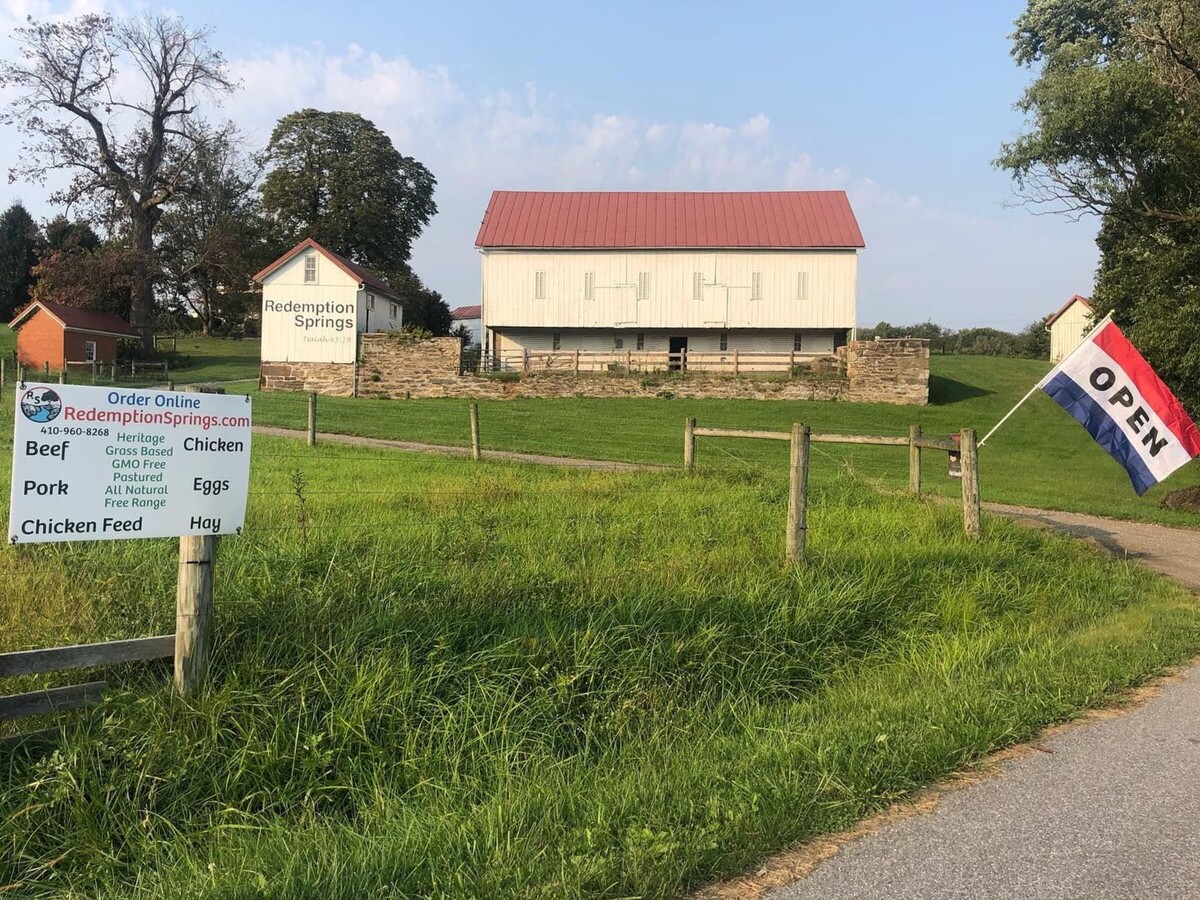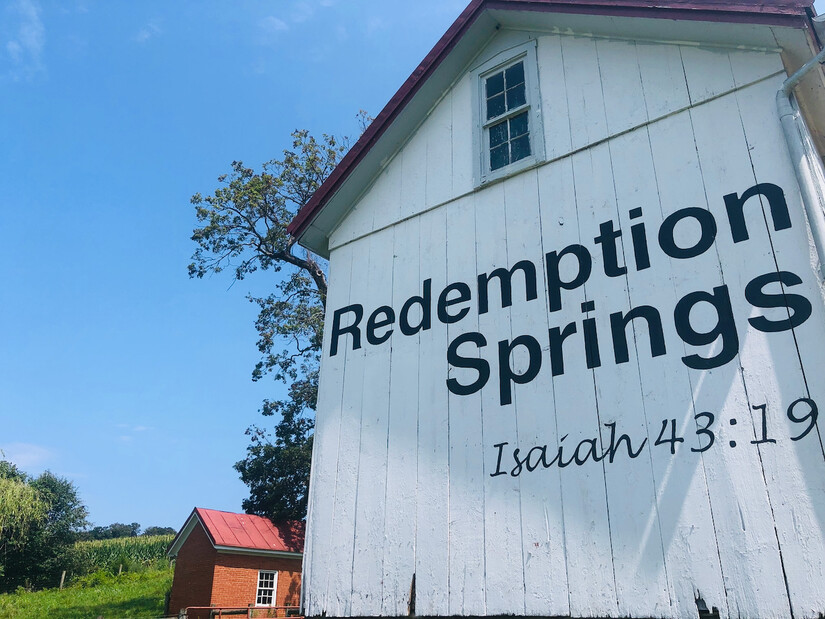 REDEMPTION SPRINGS FARM
2414 Patapsco Rd.
Finksburg MD
INFO HERE
It's not the prettiest picture...
but its a beautiful site to us. Our fence is complete! The county has been out to inspect, and we are waiting on their decision if its good enough to pay out our grant money. This project has been going on all year, fitting it in as we could, so we are very happy it is done and we can get paid. That money has already been spent of course, but that's the way it goes.
We are starting a project to build small "Prairie Scooners" which are large versions of "Chicken Tractors". Still confused? Basically imagine a mobile greenhouse filled with chicken and turkey. We will moved them daily, dragging them across the pasture, so that our birds will have access to grass and bugs, a large space to run around, and protection from predators. This project is to help us keep up with demand by raising more birds from chicks, while at the same time reducing the labor involved in daily chores.
As springtime is almost upon us, that means mating activity is also starting. We can see babies in our future! Right now we are actively breeding our Red Devon Cattle and our Bourbon Red Turkeys. It is early stages as far as breed preservation goes, as we are trying to grow the amount of breeding animals to handle customer demand. The next step is selecting the best of our breeding stock to continue, and culling the rest. Every year we'll do this, so that the breeding stock gets better every year, which is the direct mission of Redemption Springs.

By breeding high quality animals, then selling some of them to other farms (just as we have been buying high quality animals from other farms) we spread and increase genetic diversity. That's how you save breeds! But it also means that the end product gets better every year, and you get fantastic food!