Image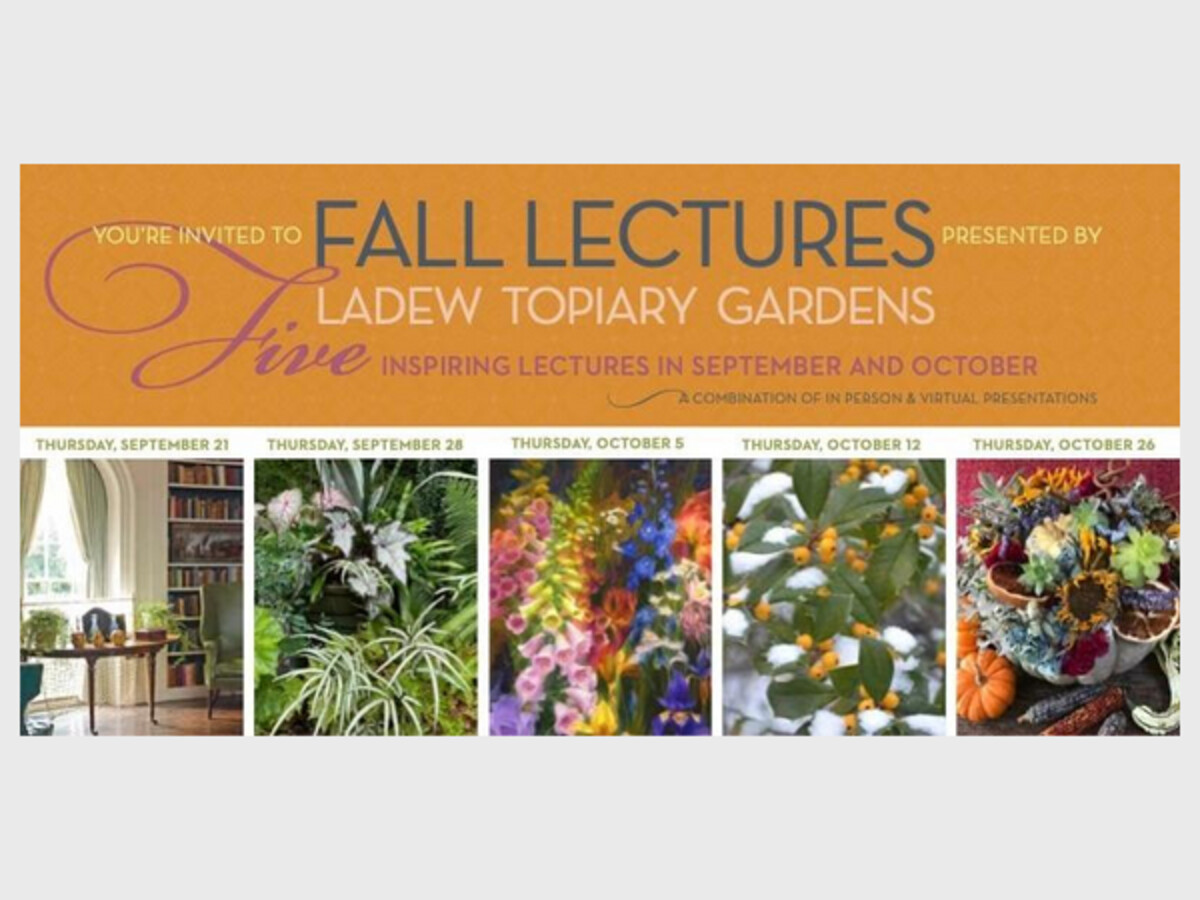 YOU'RE INVITED TO LADEW'S Fall Lecture Series 2023 a combination of in person and virtual presentations
Ladew's Fall Lecture Series features distinguished speakers offering insights and inspiration to garden lovers and gardeners of all ages and abilities. The presenters will take you on a journey through their explorations of garden design concepts, plant selections, growing techniques, floral design, natural history, decorative and fine arts, history, and environmental sciences, while offering rare glimpses into some of the world's most beautiful private gardens.
Cost per lecture:
In-person: $30 Ladew member | $40 non-member (includes refreshments)
Virtual: $15 Ladew member | $20 non-member
Series Discount:
Sign up for all five Spring lectures and enjoy one free!
In-person: $120 Ladew member | $160 non-member (includes refreshments)
Virtual: $60 Ladew member | $80 non-member
LADEW GARDENS
3535 JARRETTSVILLE PIKE
MONKTON, MD 21111
United States