Tips for Families to Save
Image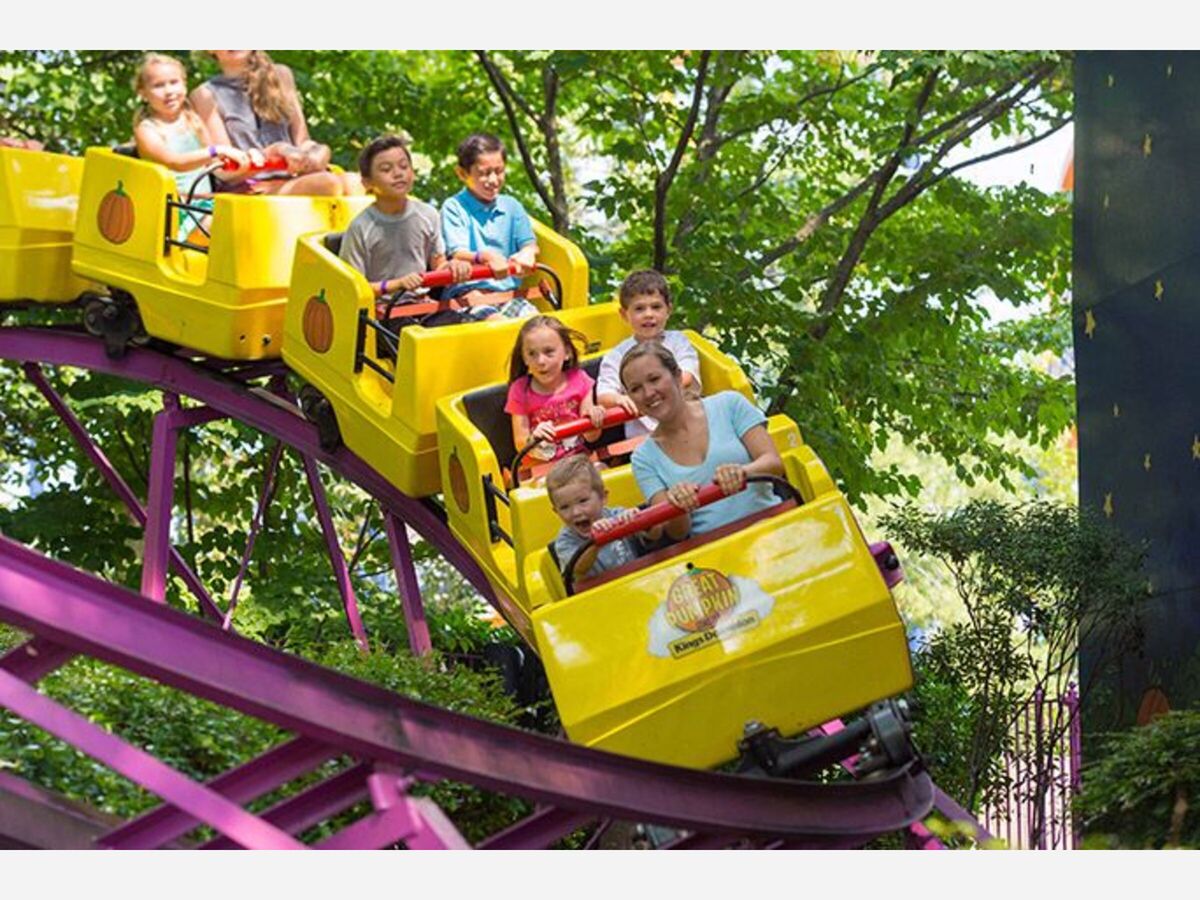 An amusement park trip is one of the best ways to enjoy the warm summer weather and is always fun for the whole family. However, heading to theme parks is typically a costly activity. From the food costs to the souvenirs and theme park add-ons like fast passes, your budget for the day can easily double or even triple in the blink of an eye.
Family Days Out has curated a list of tips for families to save money at amusement parks so you can better manage your budget during an amusement park visit. These tips include getting discounted tickets to saving money on drinks and food. Use these tips to help make your amusement park fun more affordable!
Find Discounted Theme Park Tickets
Purchasing theme park tickets can be one of the most costly parts of visiting amusement parks. Luckily, there are a few ways to get discounts on amusement park tickets. Always purchase your tickets online beforehand. Most amusement parks charge more when you buy the tickets in person than online. You can also check local grocery store chains, as some offer discounted tickets because of a partnership with that particular theme park.
Planning before visiting the park will be your best bet for finding more affordable tickets.
Purchase Multi-Park Passes
Photo by Matt Bowden on Unsplash
If you're visiting multiple amusement parks during your trip, you'll want to consider purchasing multi-park passes. These passes offer a discounted rate on multiple parks, so you can save money and enjoy even more rides. This is a much more cost-effective option than purchasing multiple park passes.
You can also find multi-day passes at some parks, so you can save more money than if you purchased multiple single-day passes. Always check out your options before buying, as there may be a more affordable option than standard single-day tickets.
Skip the Amusement Park Food
Photo by britt gaiser on Unsplash
While the amusement park food is delicious, it also adds up quickly. Instead of enjoying lunch or snacks at the park, bring your own food along and eat it when you and your family start feeling hungry. Many amusement parks will allow you in and out privileges, so you can head to your car for your packed lunch and snacks and then easily enter once you've eaten.
This tip will save you at least $10 per person, allowing you to stay within your budget more easily. Don't forget to pack your food in a cooler to stay fresh while you're enjoying the rides.
Bring Your Own Water Bottle
Photo by Bluewater Sweden on Unsplash
Another purchase you might not consider until you reach the park is the cost of drinks. Amusement parks are known for overcharging drinks from sodas to water and everything in between. Instead of waiting to grab a drink until you reach the park, bring a water bottle and fill up at the water fountains as needed.
As a note, you'll want to check your particular theme parks' rules as some don't allow you to bring full water bottles in. In this case, leave your water bottle empty and fill it once you get through the entrance.
Head to the Park Later
Photo by Glenn Haertlein on Unsplash
Many theme parks will offer discounted tickets for the last 2-3 hours that they're open to encourage more people to go to the park outside of peak times. If you only have a few rides that you typically frequent or if you have younger children, this is a great way to experience the park for a lower cost. Since you'll only be spending a few hours at the park, you can also avoid the high food costs as you likely won't need to break for a meal until after you leave the park.
Bonus: Since you're avoiding peak time, you'll also benefit from shorter ride lines, so you may be able to hitch a ride on a few extra attractions than you would during the middle of the day.
Skip the Souvenirs
It's always tempting to purchase souvenirs at theme parks, but it's not the most financially beneficial option. Souvenirs can quickly eat up your budget due to high markups, especially when visiting with multiple children. You can find most, if not all, of the souvenirs at theme parks online.
Take some time before your trip to check out the available souvenirs online and purchase a few that your family will like. These typically have a much lower cost than the options at the theme park. Then, you can surprise them after heading to the theme park with their new toys and apparel.
Be Picky About Parking
Is it convenient to park right at the amusement park? Yes, but it's also typically pricier. Search for parking spots nearby (within walking distance) to save money when planning to visit a theme park. Usually, you can find low-cost or free parking spots a few blocks from the park entrance.
Find Hotels with Free Breakfast

Photo by Brooke Lark on Unsplash
Perhaps you've chosen to travel to a theme park that requires a hotel stay during summer vacation. If you're worried about spending money on meals during the day, select a hotel that provides complimentary breakfast. While it won't save money on every meal, it will help you avoid paying for one daily meal.
If possible, look for hotels with full buffet breakfasts, so you don't get tired of eating the same thing every day. You can even take packaged items like muffins or bananas from these complimentary breakfasts to save a few bucks on snacks later in the day.
Choose Cheaper Stays
Photo by Francesca Saraco on Unsplash
It's tempting to stay at the theme park for convenience and easy access. However, staying in the theme park has a higher cost than staying right outside the theme park. Select a hotel or Airbnb right outside the theme park so you can walk or take a short taxi ride to the park. You'll save a good amount of money, even with taxi fees.
We love providing budget-friendly tips, and the above options will allow you and your family to visit amusement parks without breaking the bank every time! Test these tips and tricks next time you plan a theme park visit, and your wallet will feel a little bit more full at the end of your trip.
More News from Timonium