Image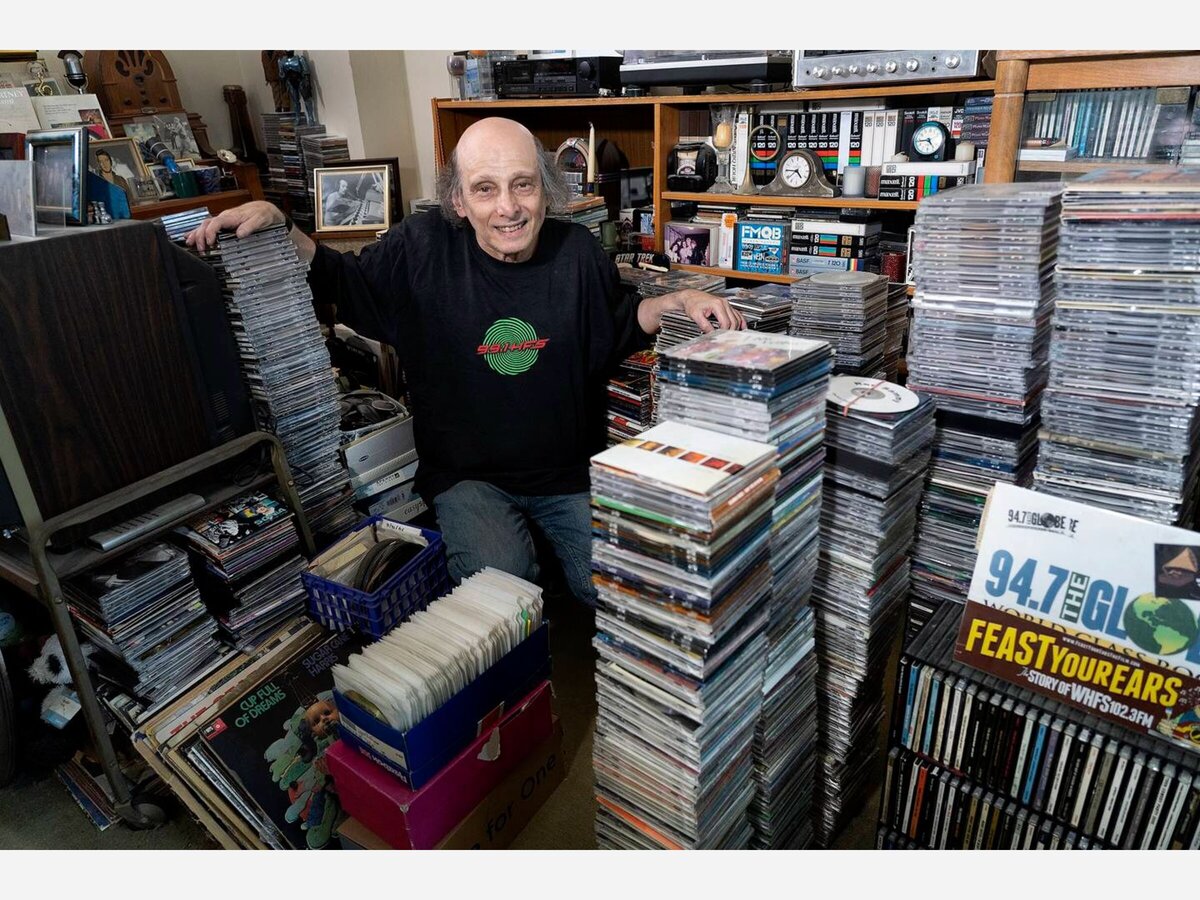 'Times they are a-changin'': Baltimore-area radio icon Weasel finds himself off-air
By Tim Prudente, BALTIMORE BANNER
The only way to explain the legendary radio DJ "Weasel" is by the music.
Not some shock jock, he's guided Baltimore through the history of song: hillbilly string bands from the 1920s, zydeco from New Orleans, Motown and Go-go, punk and new wave, you name it. He's played Spanish Conjunto bands, even those awful dogs barking "Jingle Bells." "That's a masterpiece!"
Nothing's out of bounds. Not even ABBA.
Welcome to "Weasel's Wild Weekend," the sprawling, three-hour weekly radio show as eccentric as its host, Jonathan Gilbert, an improbable disc jockey who's been told he sounds like Donald Duck.
His cult following expressed alarm online last month when his longtime radio show didn't air on WTMD 89.7 FM in Towson.
Bring back Weasel! … We wa­nt Weasel! … What's going on? Can someone please explain?
"People want to know what the heck happened," said Rusty Gardner, of Mount Washington.
The answer's a familiar refrain to this survivor of 53 years in the shaky business of radio.
"I was basically told, 'We don't want you here anymore,'" Weasel, 73, said. "'We're going in a different direction,' which is corporate gobbledygook … 'We're going younger and more urban.'"
The program director broke the news to him last month on Zoom, Weasel said. He recounted this at his Bethesda apartment building and home of 44 years. Weasel lives alone. No Facebook, no Twitter. He doesn't drive and volunteers shuttled him to and from the Towson radio station since his weekly show began in 2010.
"Part of me says, this is what the radio business is all about. This happens all the time," Weasel said. "The other part is, I don't quite understand. I kind of figure the show was eminently successful on many levels. The show generated revenue from around the world … What did I do wrong?"
Program Director Carrie Evans declined to say. She noted, however, the station continues to employ other on-air hosts of the Baby Boomer generation, such as "Bob the Paper Guy" and Clint "The DubMaster" Thomas.
"We're so grateful to have had him [Weasel] on WTMD for as long as we did," she said. "Ten-plus years he was on the station, and if you listen to him, you know he had a very unique presentation."
Times change, not Weasel — that's precisely the appeal for boomers of his audience. Weasel started his brand of genre-defying radio in the 1970s. When local stations played Frank Sinatra by day, he introduced Maryland and D.C. to acid-dropping San Francisco bands by night.
While a senior at American University FINISH READING HERE